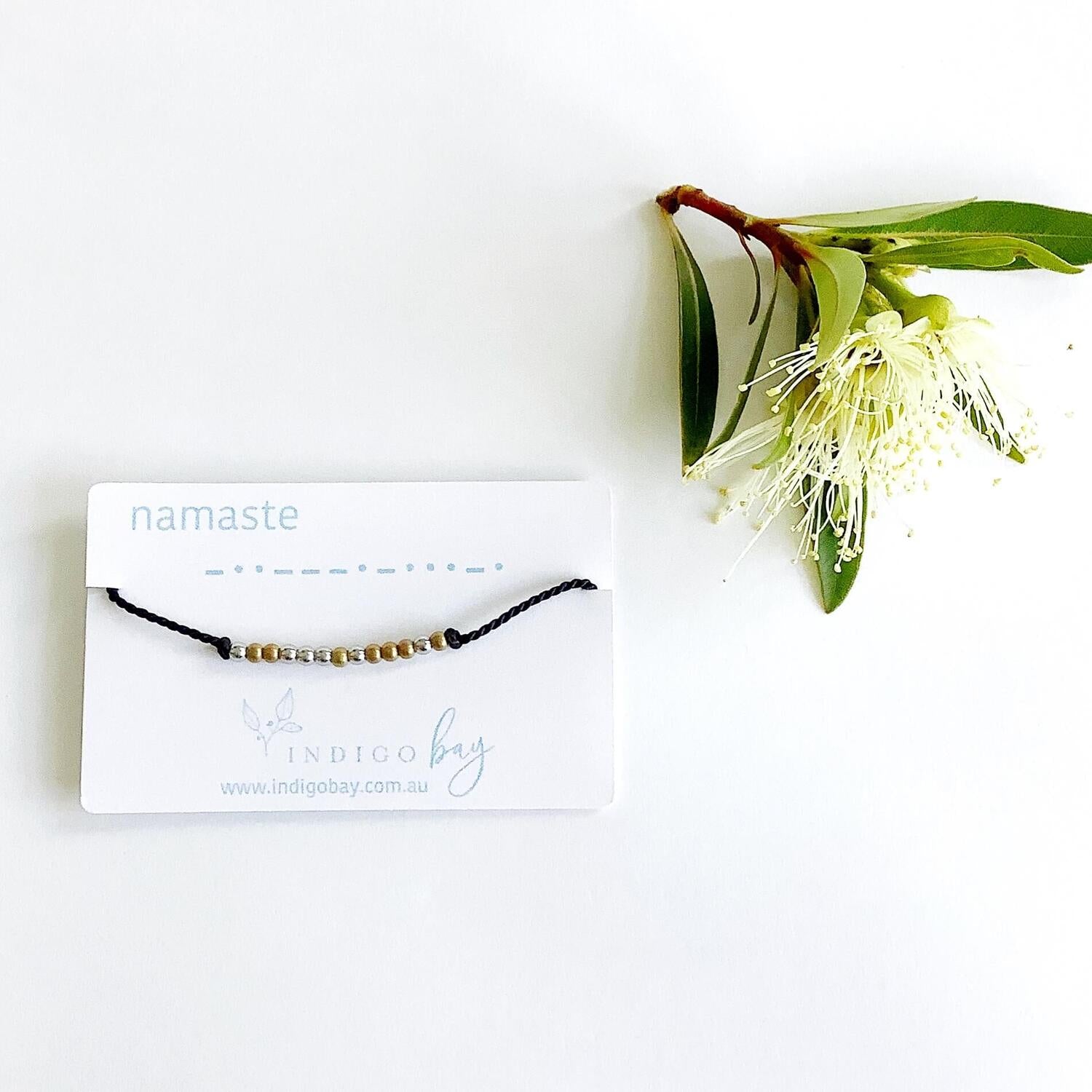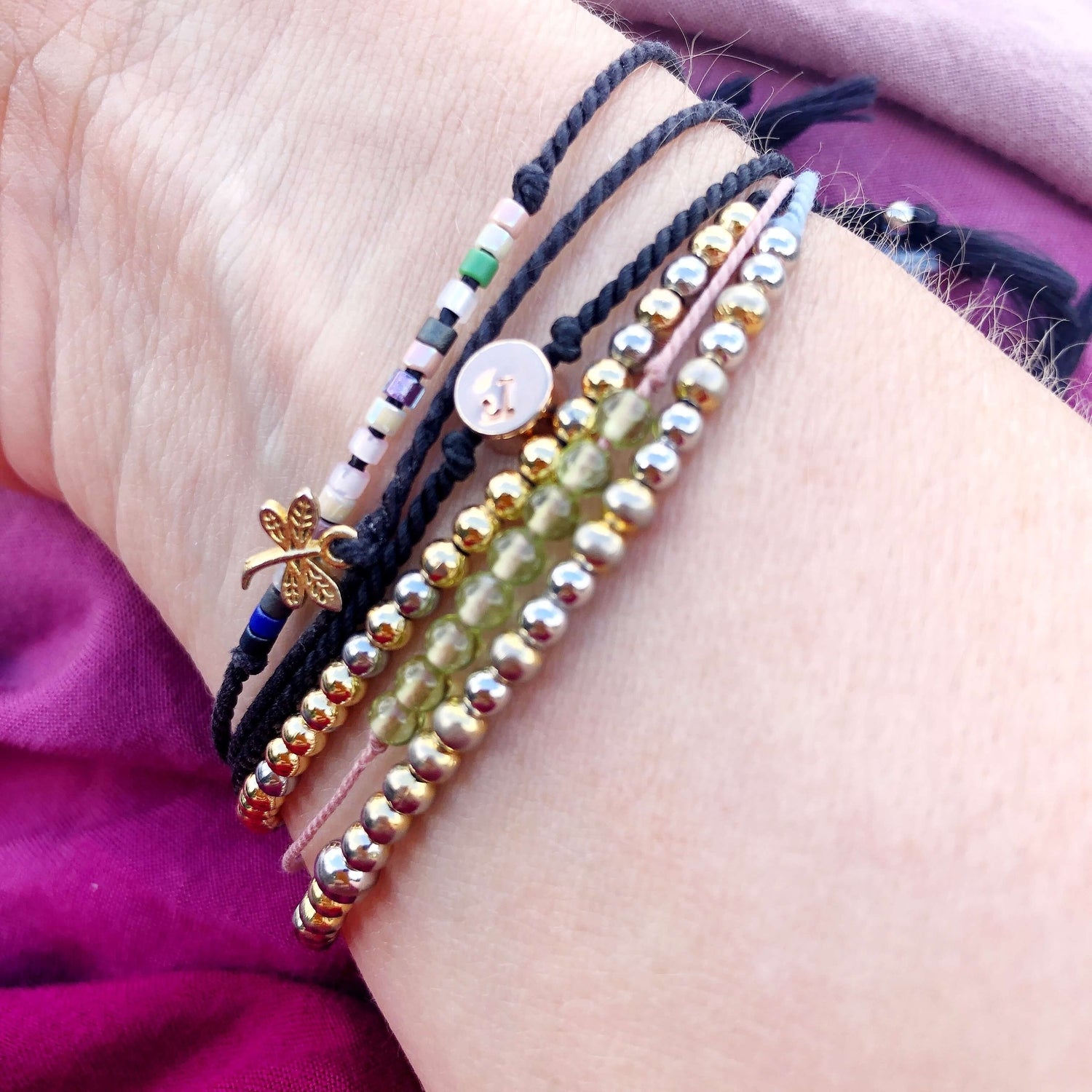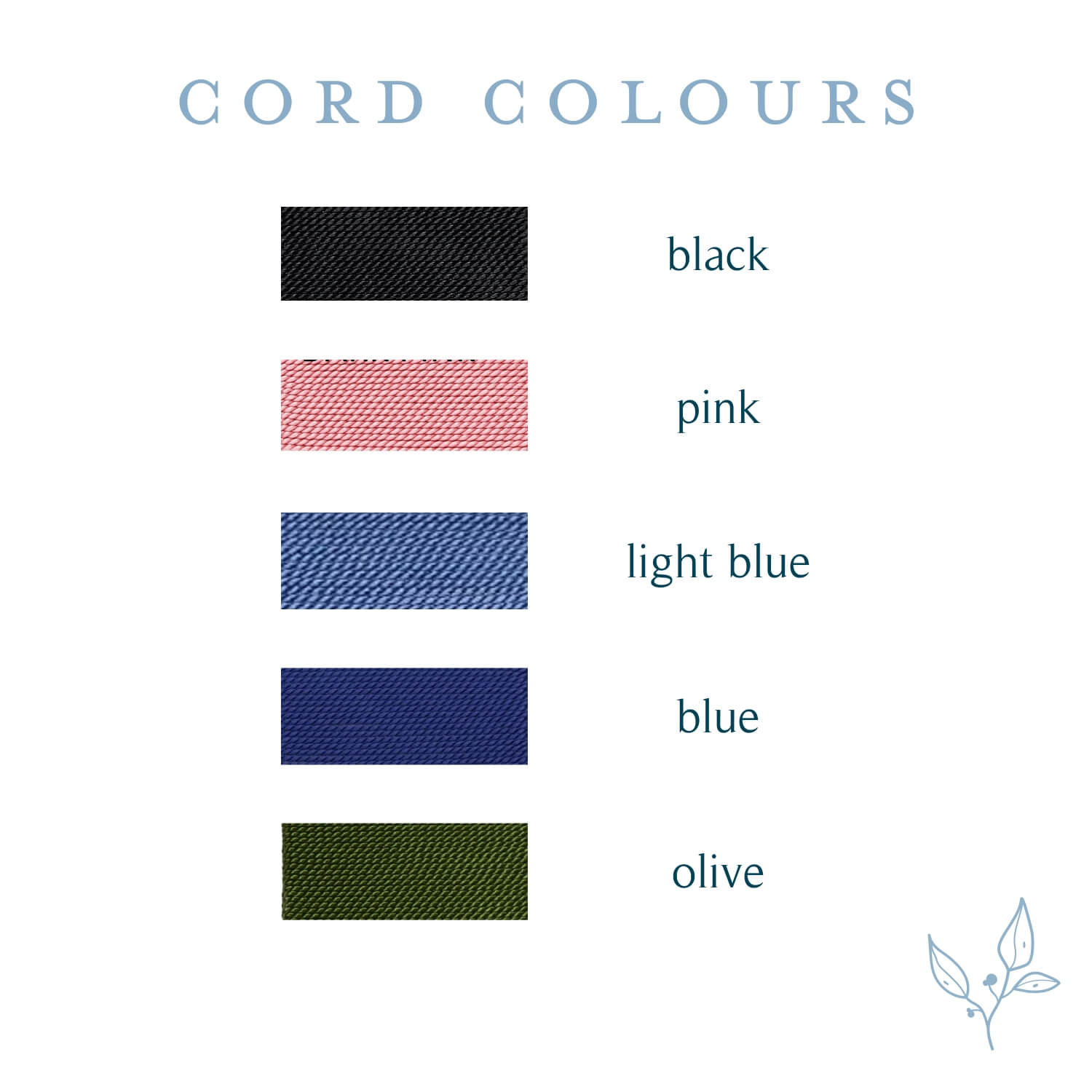 Namaste Morse Code Bracelet
$10 flat rate standard shipping Australia-wide
Tie on bracelet
Cord: approximately 1mm in your choice of colour (see photo)
Beads 3mm stainless steel and brass beads

A bracelet for yoga lovers to wear permanently - 

🤍 a reminder of calm and peace.
🤍 a reminder of strength in body and mind.
Our bracelets have meaning, but you choose what they mean to you.

Made to tie on and leave on until they fall off, the brass beads may become a darker matte gold colour depending on skin type, perfumes, lotions, and how often you go in chlorinated or saltwater.
Bracelet in photo is on black cord.