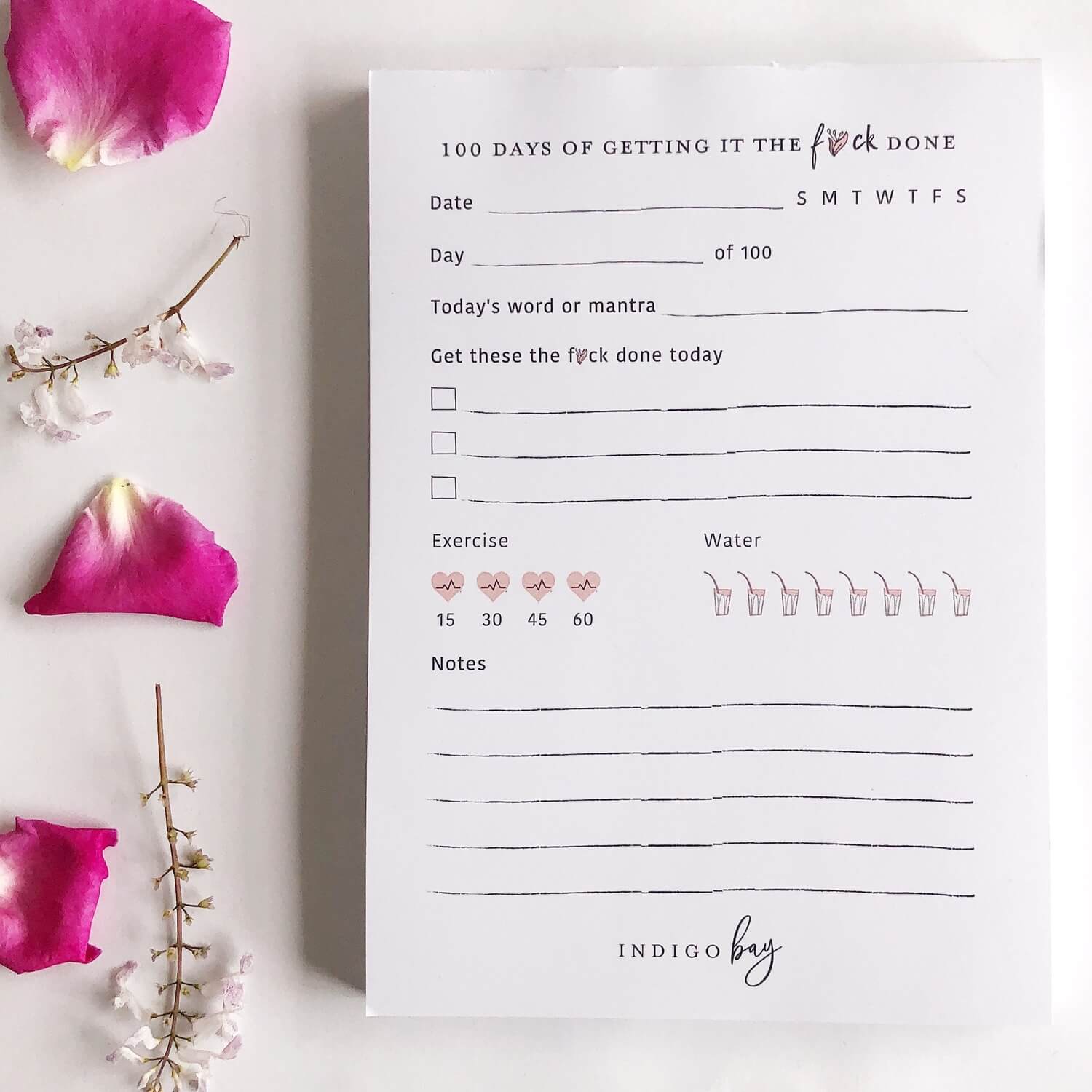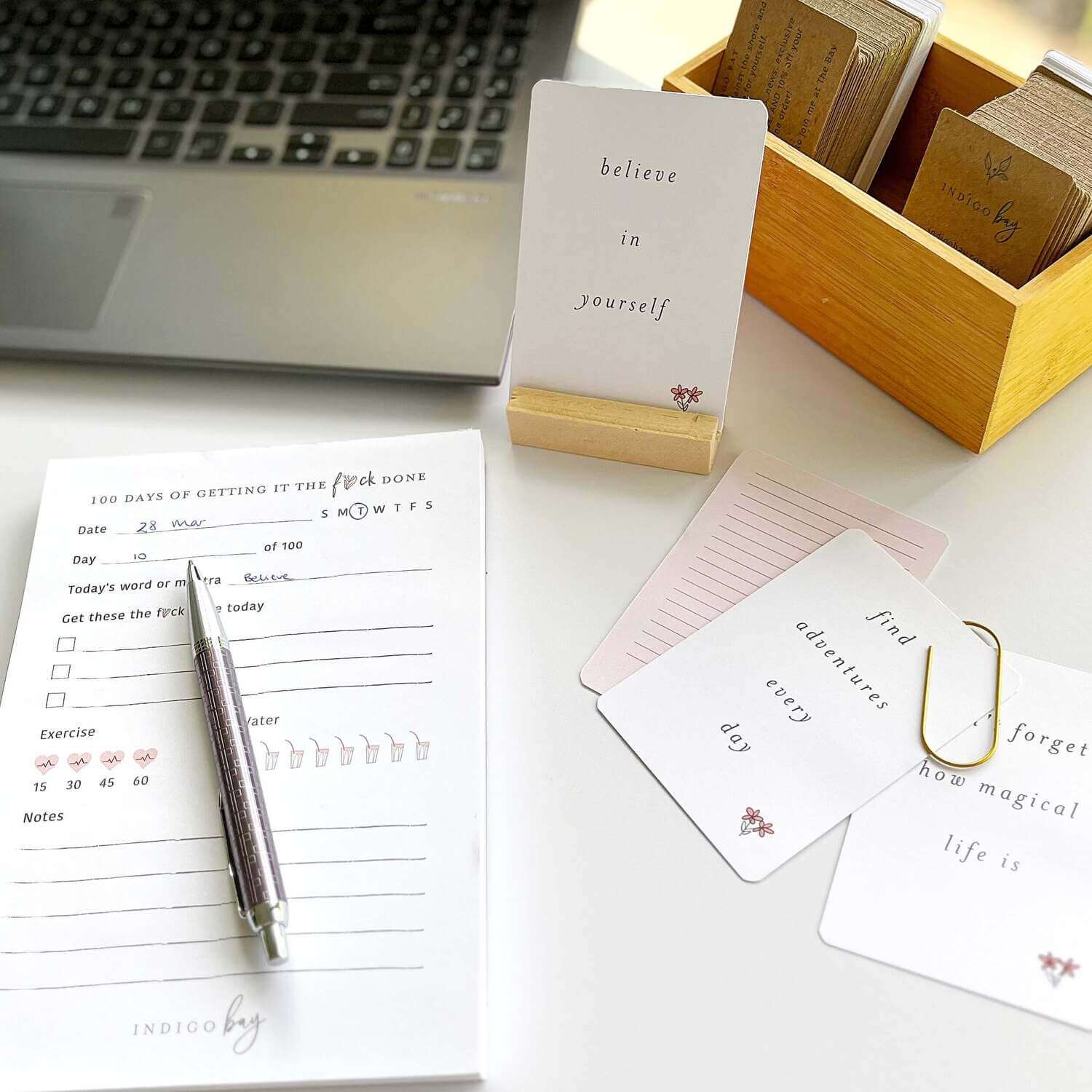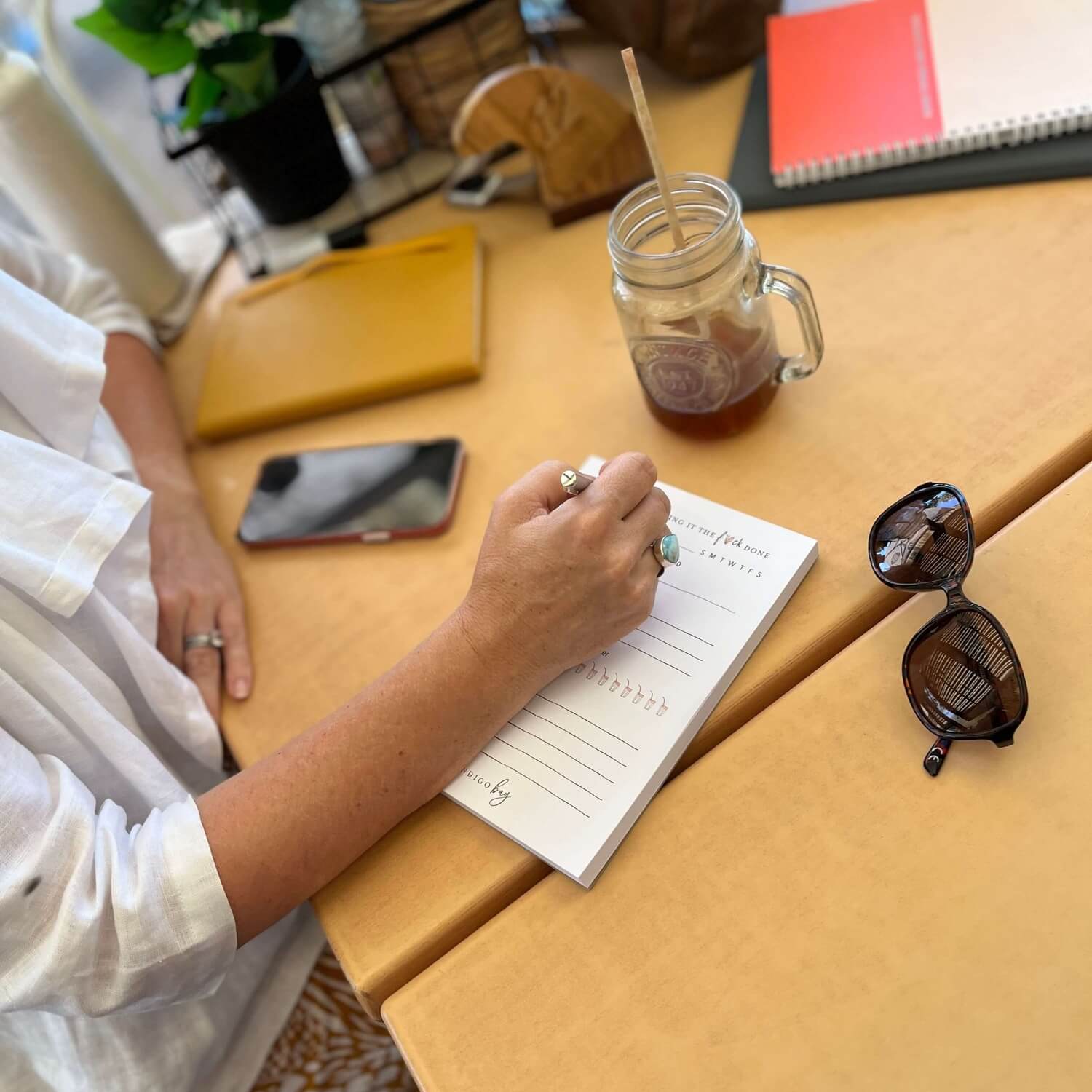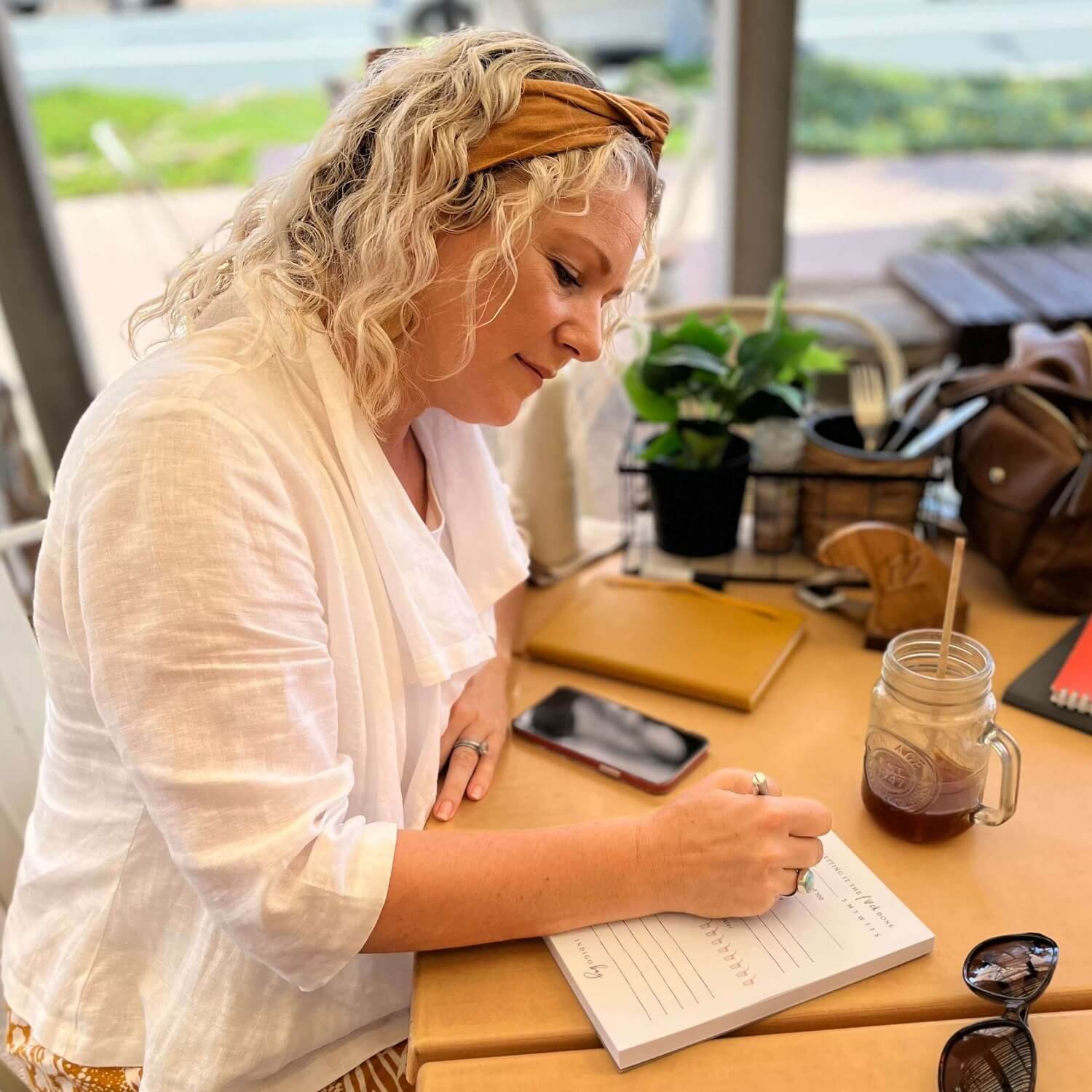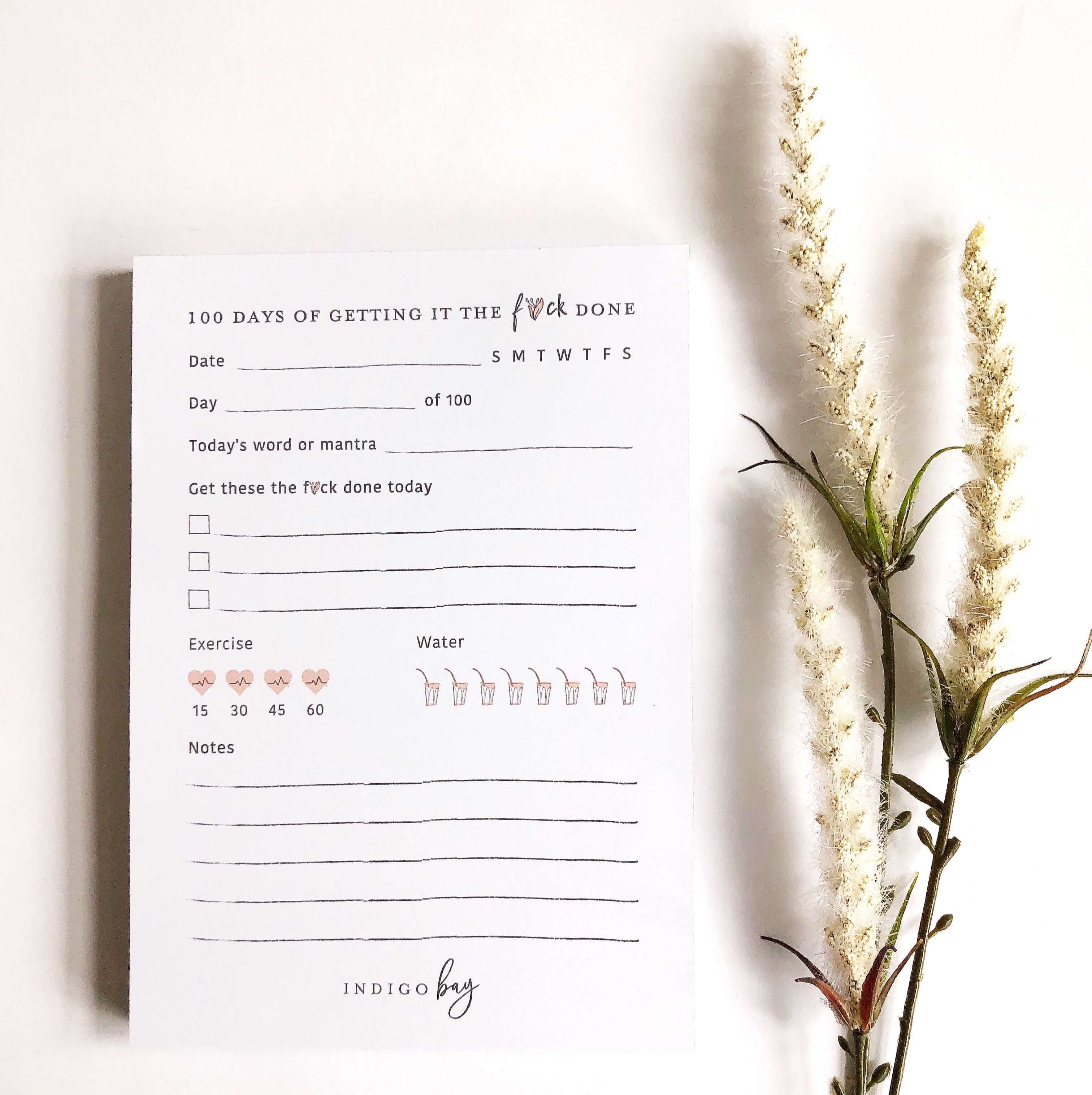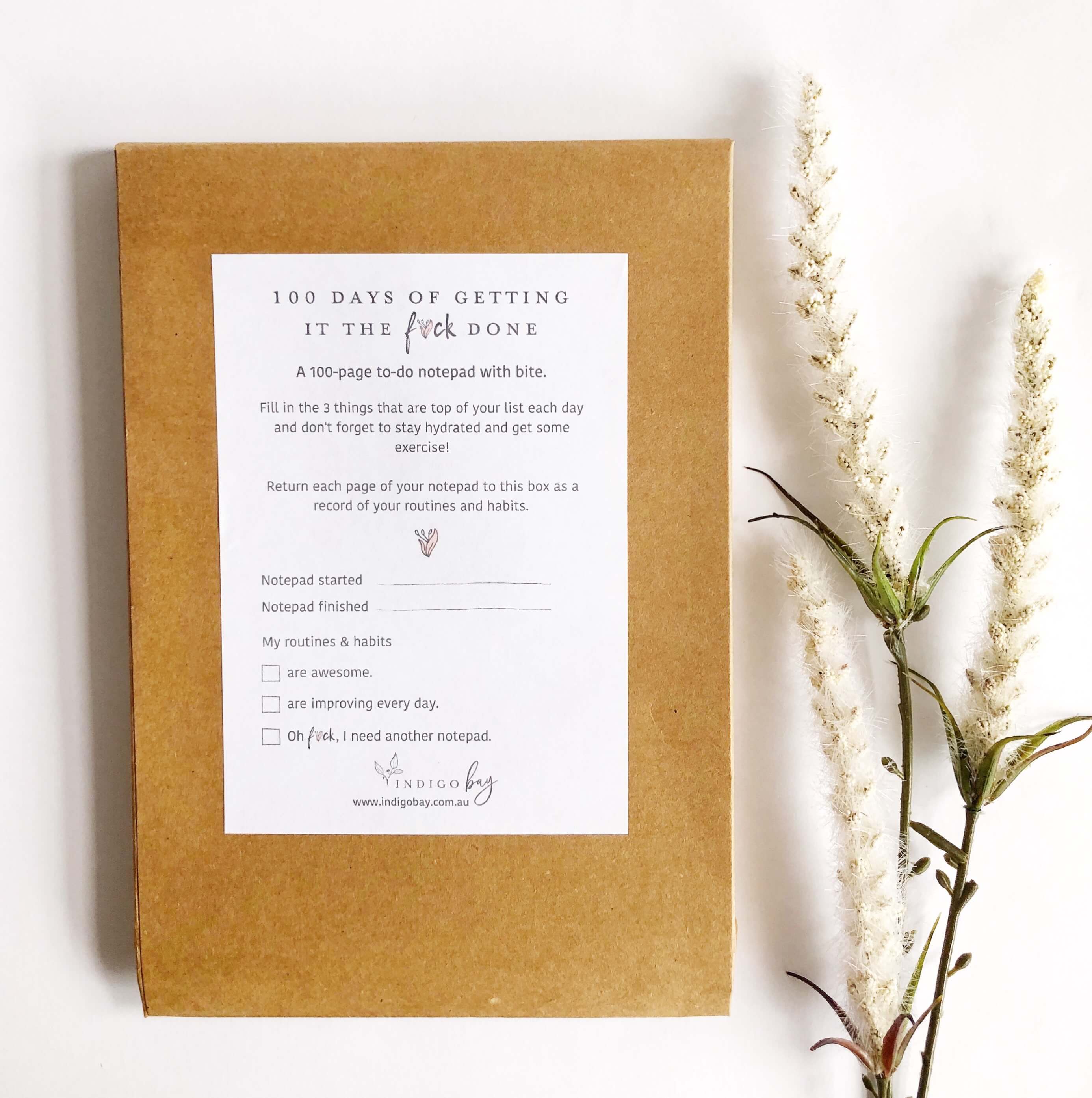 100 Days of Getting it Done Notepad
$10 flat rate standard shipping Australia-wide
A guided notepad to help you focus, get your list done, and look after yourself.
This notepad is great for
Busy women who need to focus on their top 3 goals.
Busy mums who don't have time for waffle.
Women who like pretty, with edge.
Women who need everyday reminders to just get their shit done.
For a record of this time in your life, keep the completed pages in the box.
As a daily to-do list for your 3 most important tasks – the urgent ones, the ones you have been putting off, the ones that you just have to get the fuck done today!

And a reminder that no matter how busy you are you really do need to drink some water and do a little exercise to keep your body and mind happy!

Create a morning ritual with this notepad and our Memory Makers Sweary Self-Love Edition - choose a card, then get your goals down on paper!
• A5 - 14.8cm x 21cm.
• 100 pages - all the same design (most notepads are around 50 pages, but we wanted you to have lots of pretty pages to keep your memories and make those habits stick).
• Easy tear off from the top.
• Strong backing board.
• 100gsm.
• Packaged in a kraft box with button and tie closure to keep your pages safe.
• Created in the hills of Noosa, by Indigo Bay's owner.
• Professionally printed in Queensland.