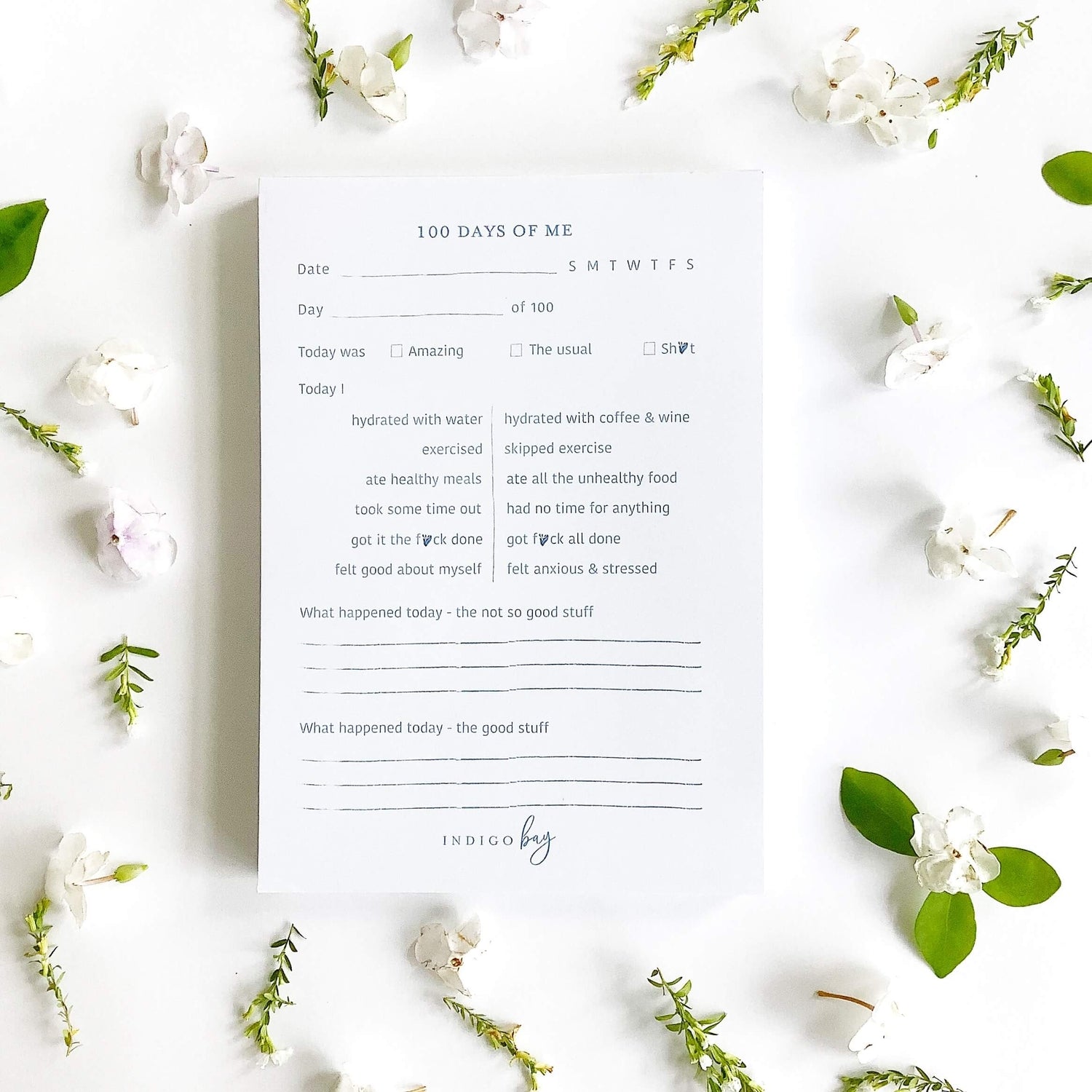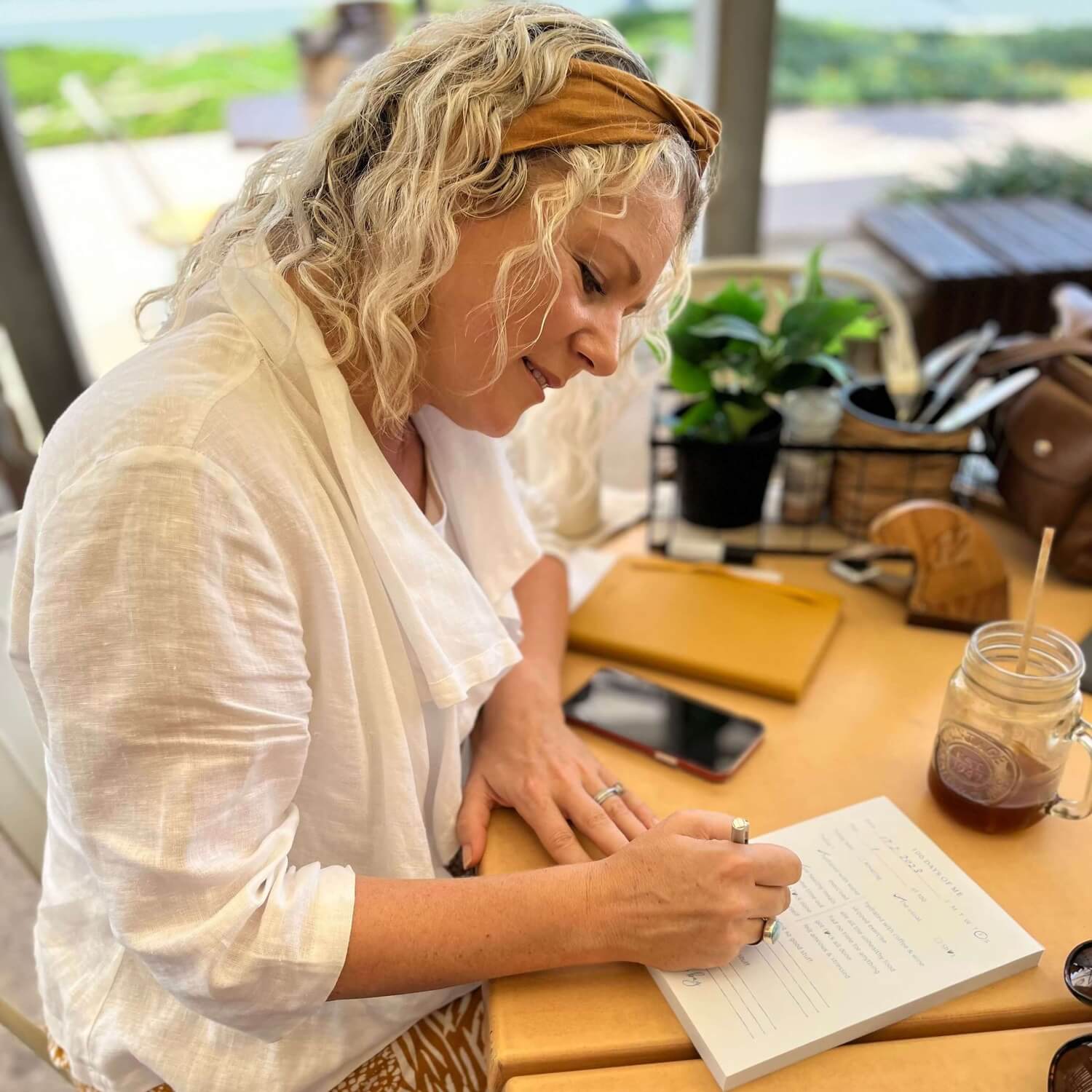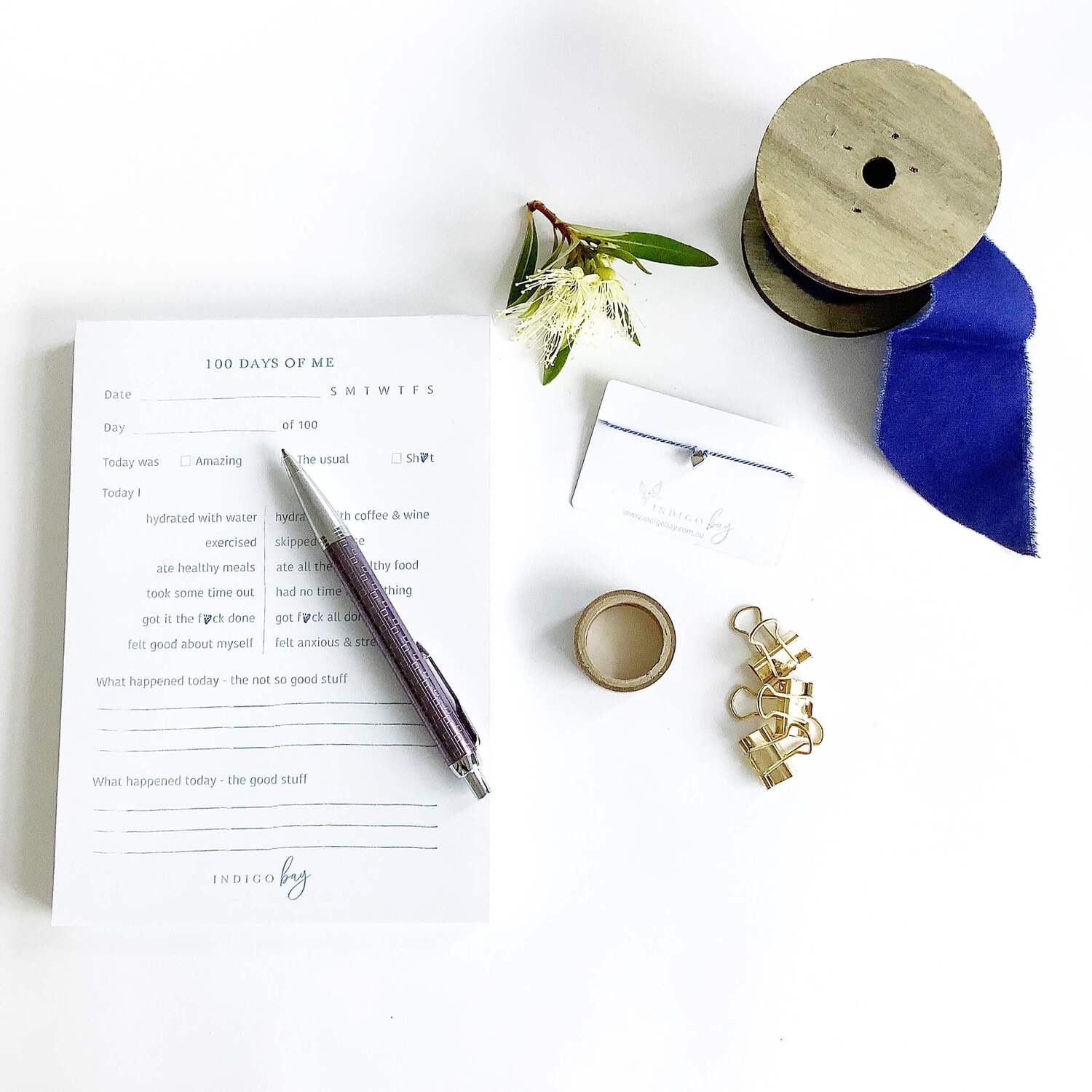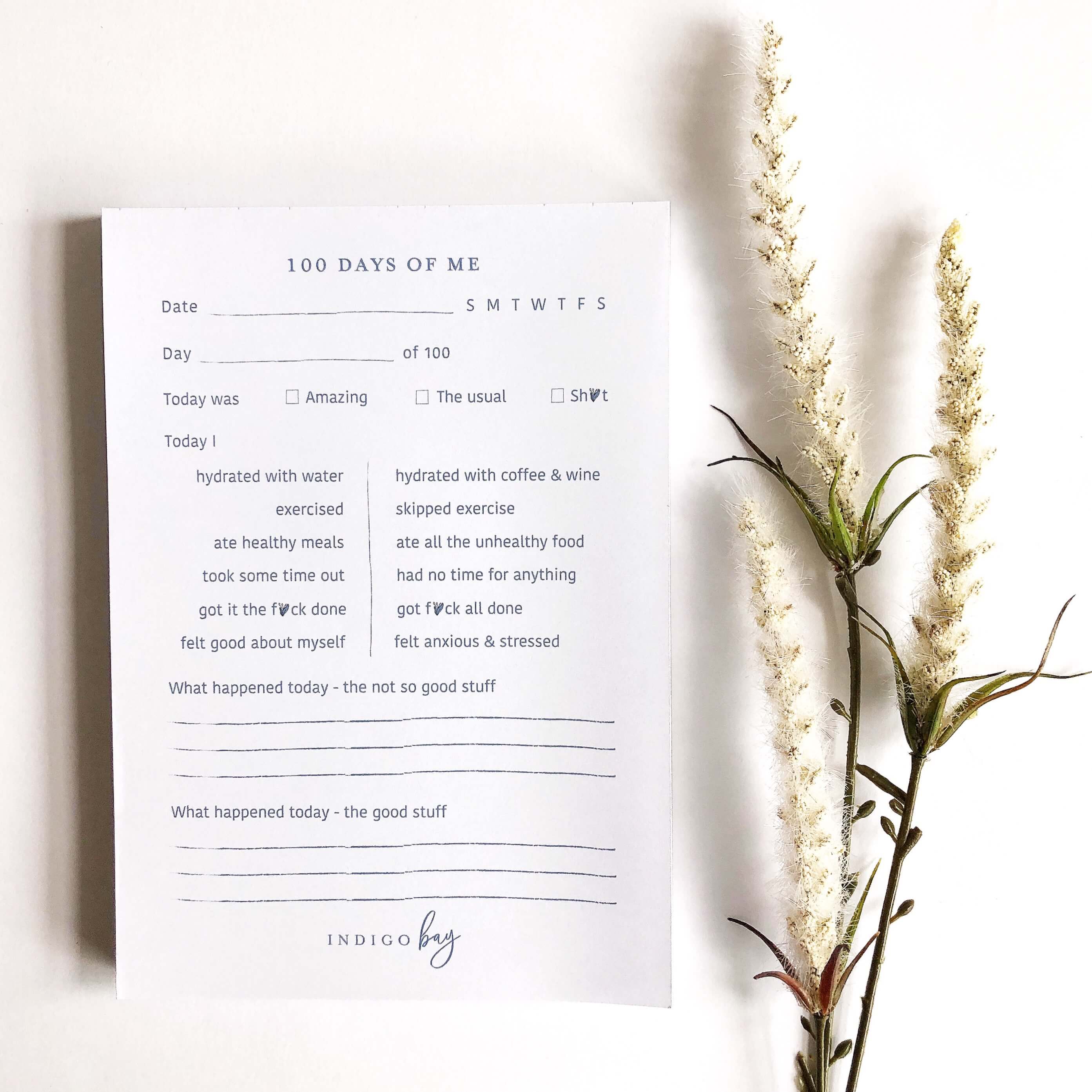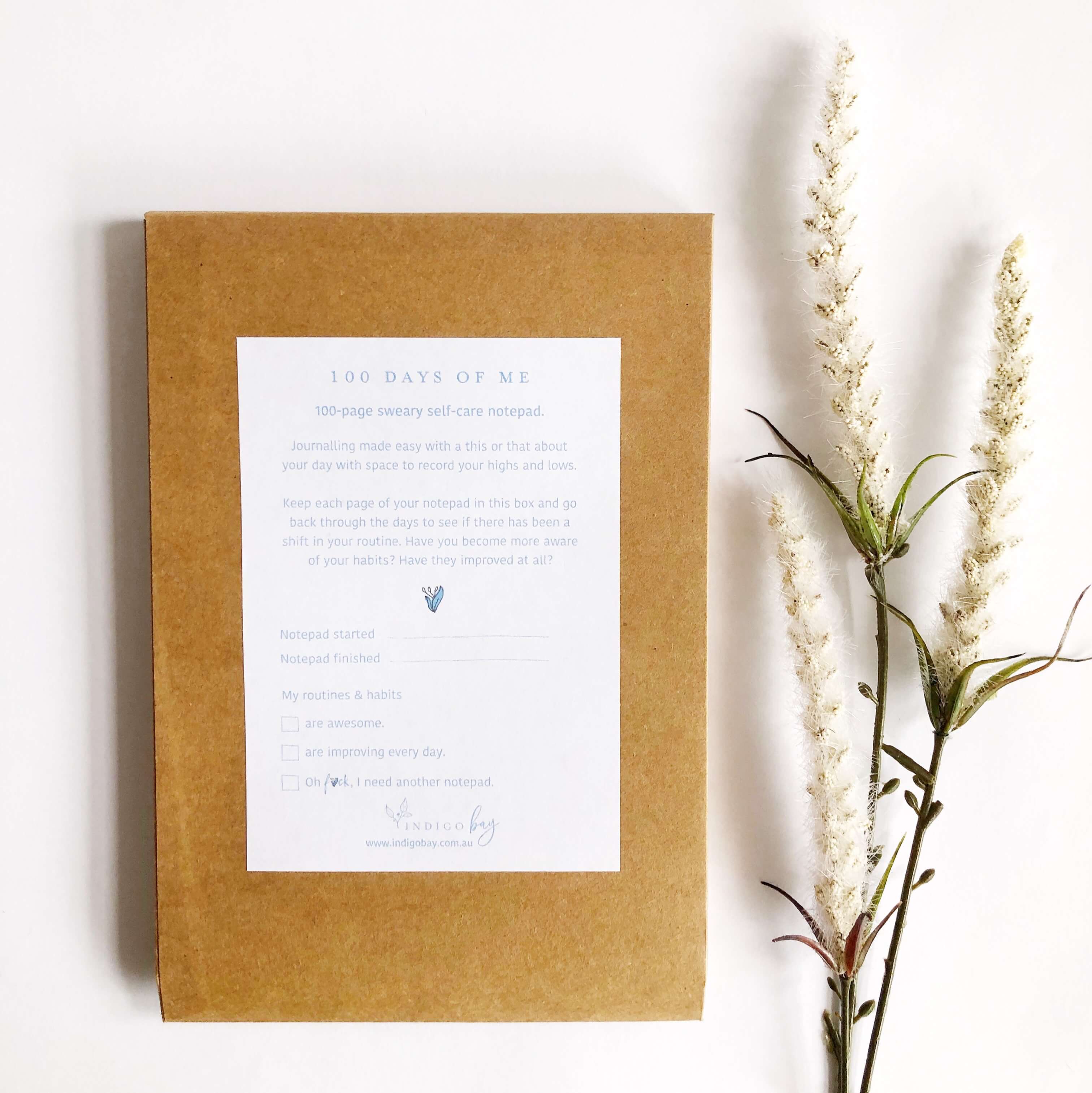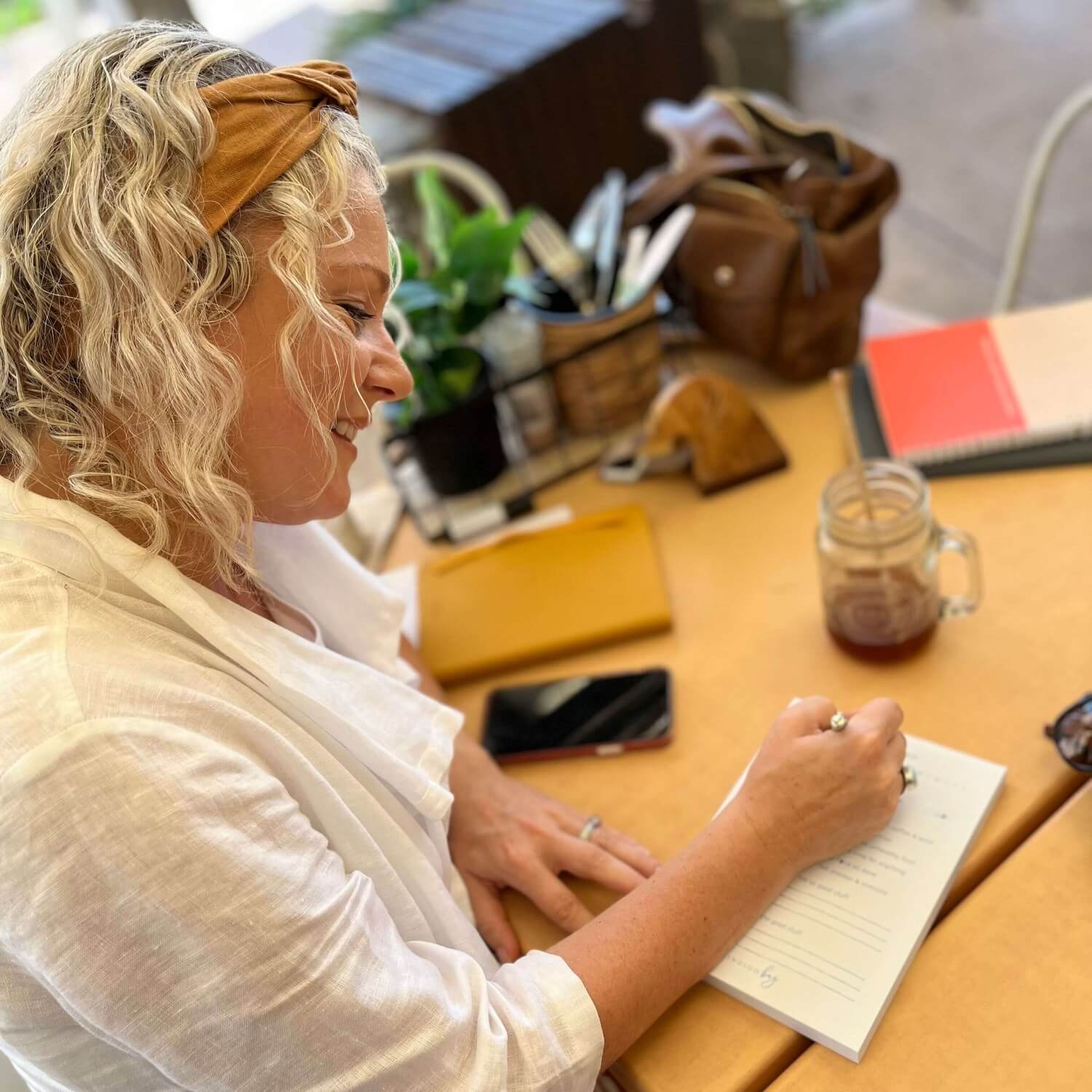 $10 flat rate standard shipping Australia-wide
A 100-page guided journal that's a little bit sweary and all about you and your day. With easy prompts filling this out takes minimal time, and encourages you to think about your habits and mindset.
*Please note that this pretty blue notepad contains strong language* 
A habit-tracker and mini journal fill this notepad out at the end of each day and see how your habits and your day correlate. What is happening in your days that means you aren't looking after yourself 100%?

Keep each page in the box and see if your habits change as you become more aware of them and if your days are improving.
• A5 - 14.8cm x 21cm.
• 100 pages - all the same design (most notepads are around 50 pages, but we wanted you to have lots of pretty pages to keep your memories and make those habits stick).
• Easy tear off from the top.
• Strong backing board.
• 100gsm.
• Packaged in a kraft box with button and tie closure to keep your pages safe.
• Created in the hills of Noosa, by Indigo Bay's owner.
• Professionally printed in Queensland.
Just what I need
I looove this notepad. When I'm feeling overwhelmed I love having little moments through the day to sit down with a cup of tea and decompress. I have wanted to use something like this notepad for a while and now that I have this one, I am so glad. It helps me to process how I'm feeling and to help clear the clutter in my head.