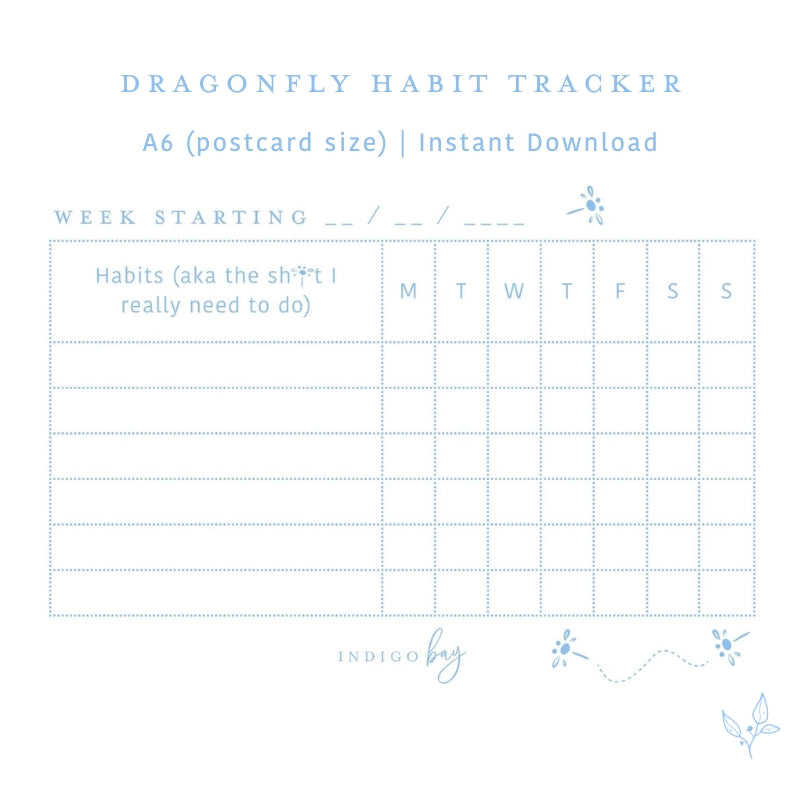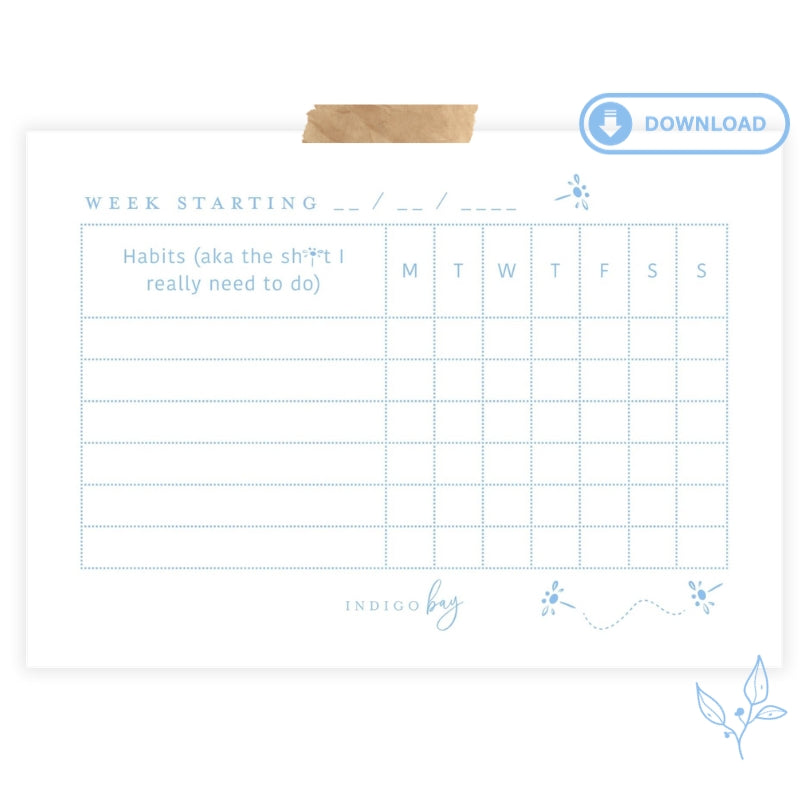 Dragonfly Habit Tracker | Digital Download
$10 flat rate standard shipping Australia-wide
*Please note this is a digital product - you will not receive anything by snail mail*
It's time to kick those pesky bad habits' butts and start some new habits that will help you reach your goals!

Our weekly habit tracker is all about accountability without the judgement, making you more aware of your patterns and routines.

Simply write down the habits you're determined to tackle or kickstart this week, and then use it to monitor your daily progress.

Each week write down the habits you would like to make sure you are keeping up with.

Want to kick some habits? Write those down too, and give yourself a big tick on the days you managed to beat that habit.
No trees harmed in the making of this habit tracker – yep, that's right, this is a digital file only, so you won't be receiving anything by snail mail 🐌💌🚫

What you'll get
Pdf A6 page (148mm wide x 105mm high) with your cute habit tracker

How do you get it?
Easy peasy lemon squeezy! Add to cart just like you usually do, put in your details and an email will be sent to you. Open it up, click the link and there's your habit tracker ready to print.

Please note
Those sneaky monitor settings, printer quirks, and other shenanigans can make colours get up to a little mischief, so what you see on screen can be a little different to what you get when you hit print.

The serious stuff
This download is for personal use only. No sharing, selling it on, copying, or modifying the design. Copyright Indigo Bay.