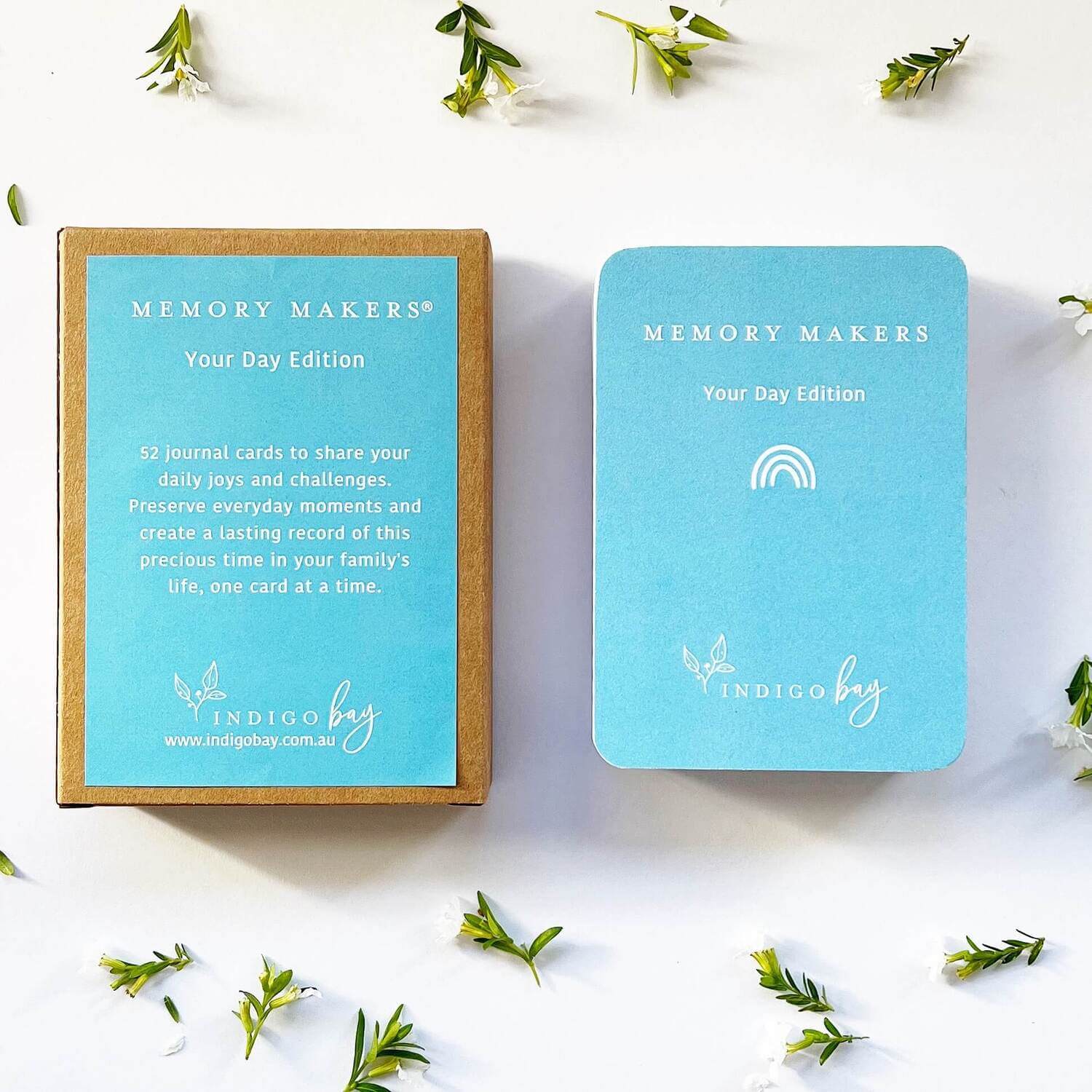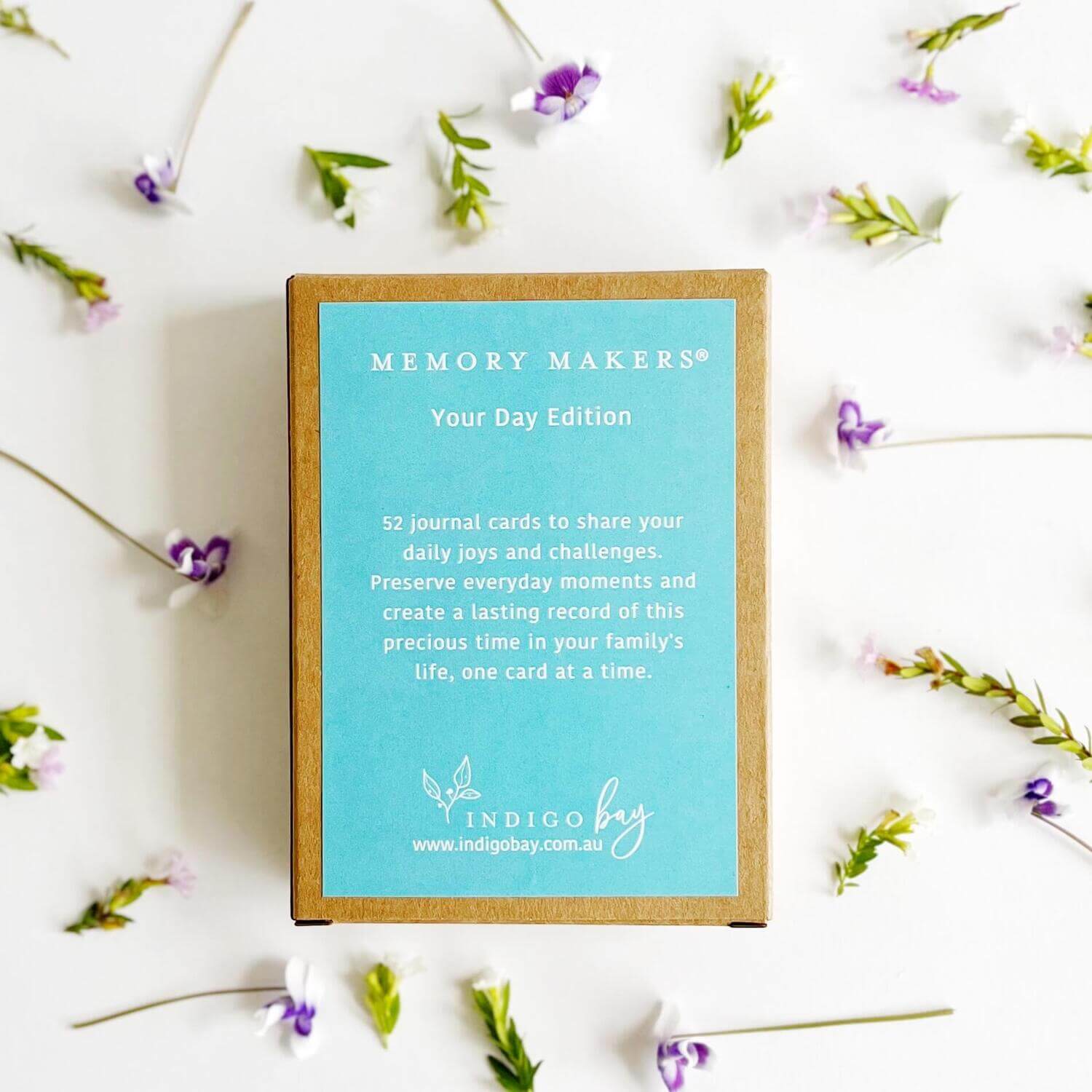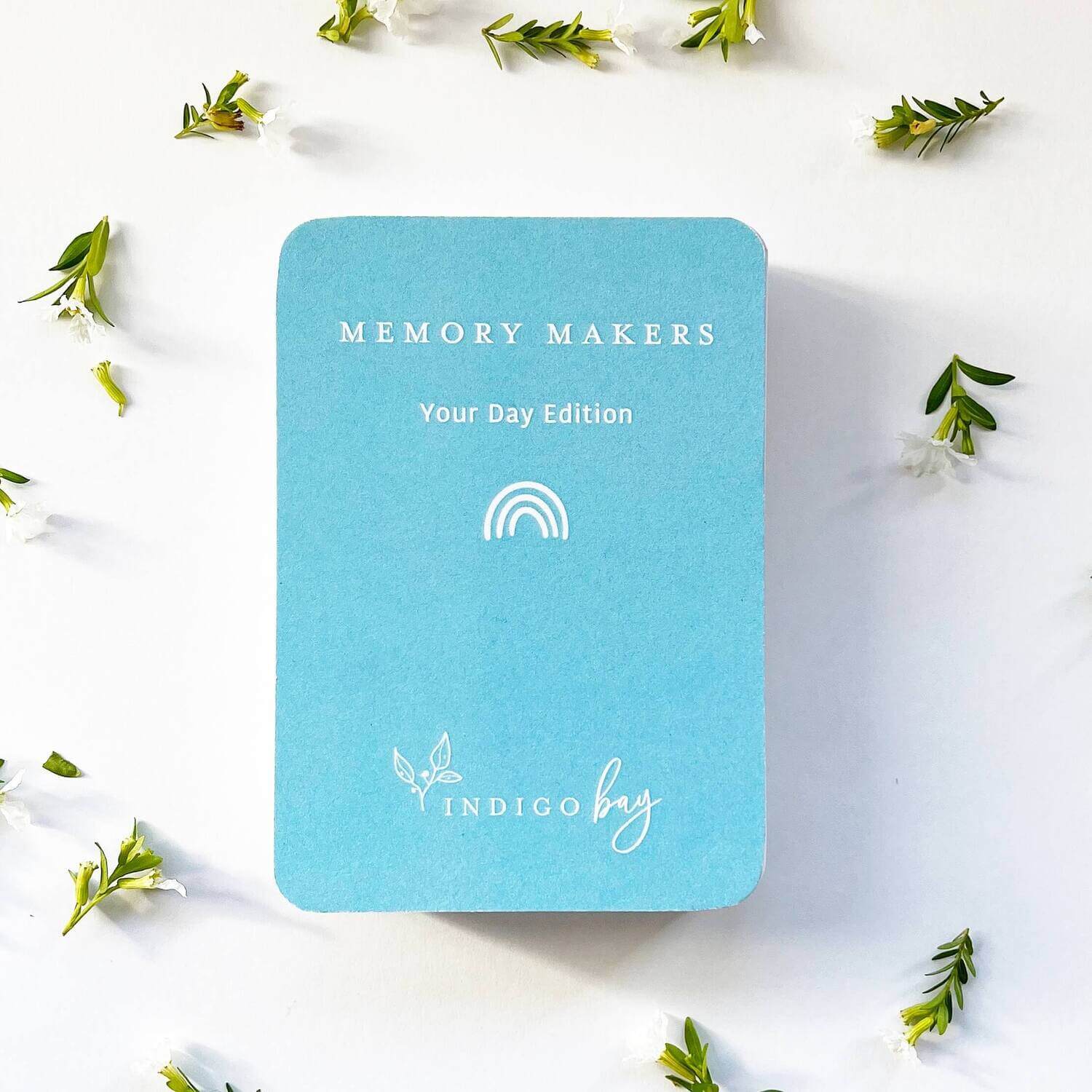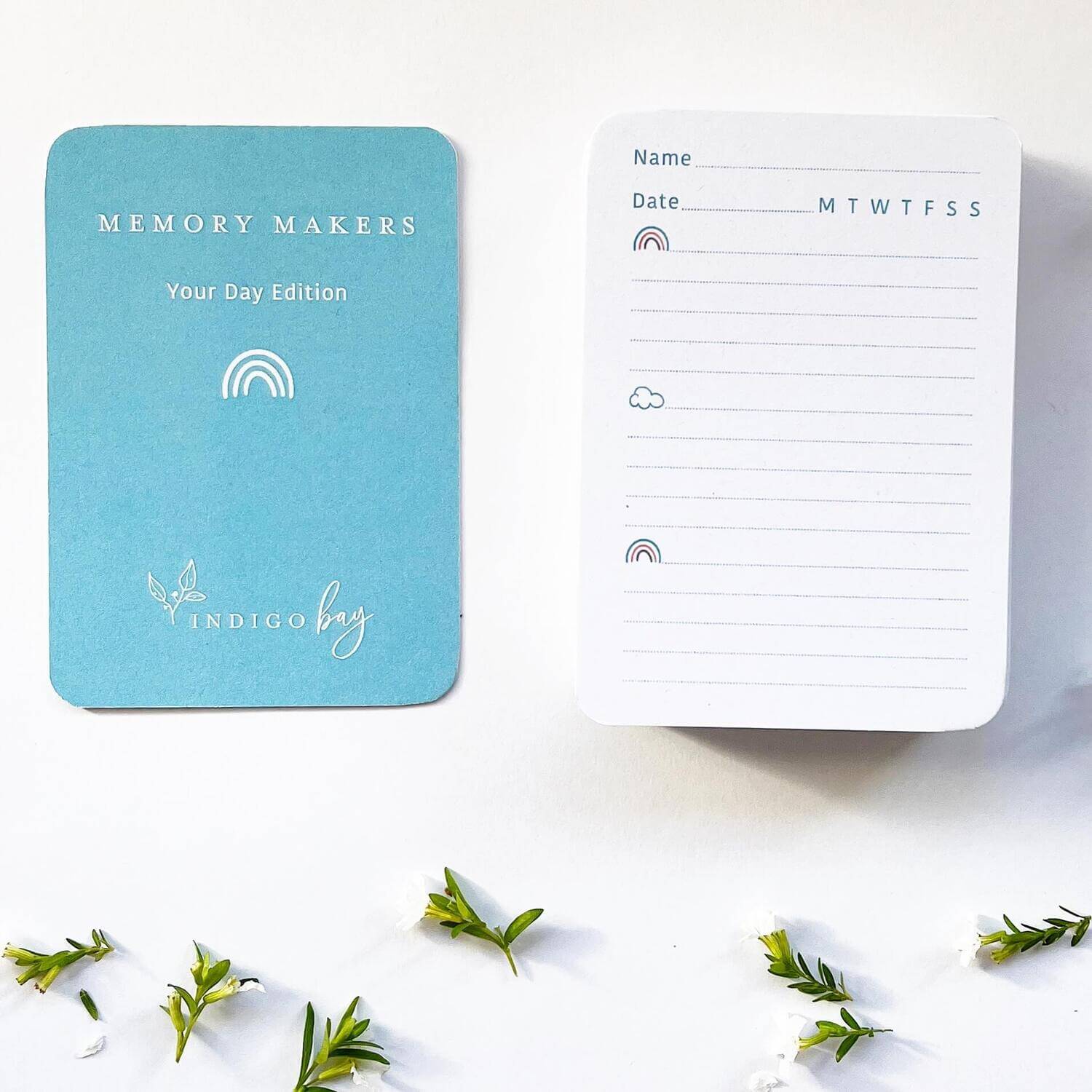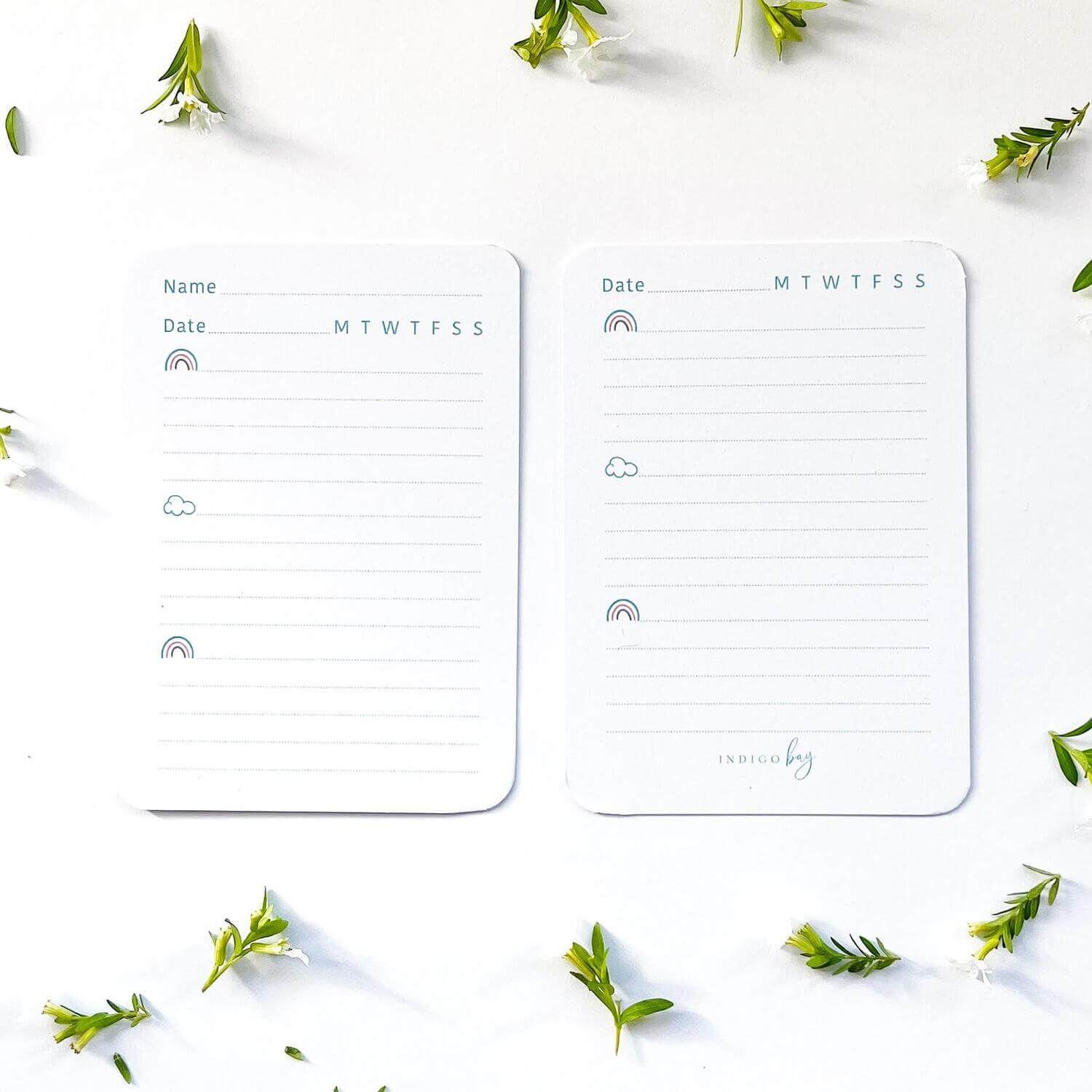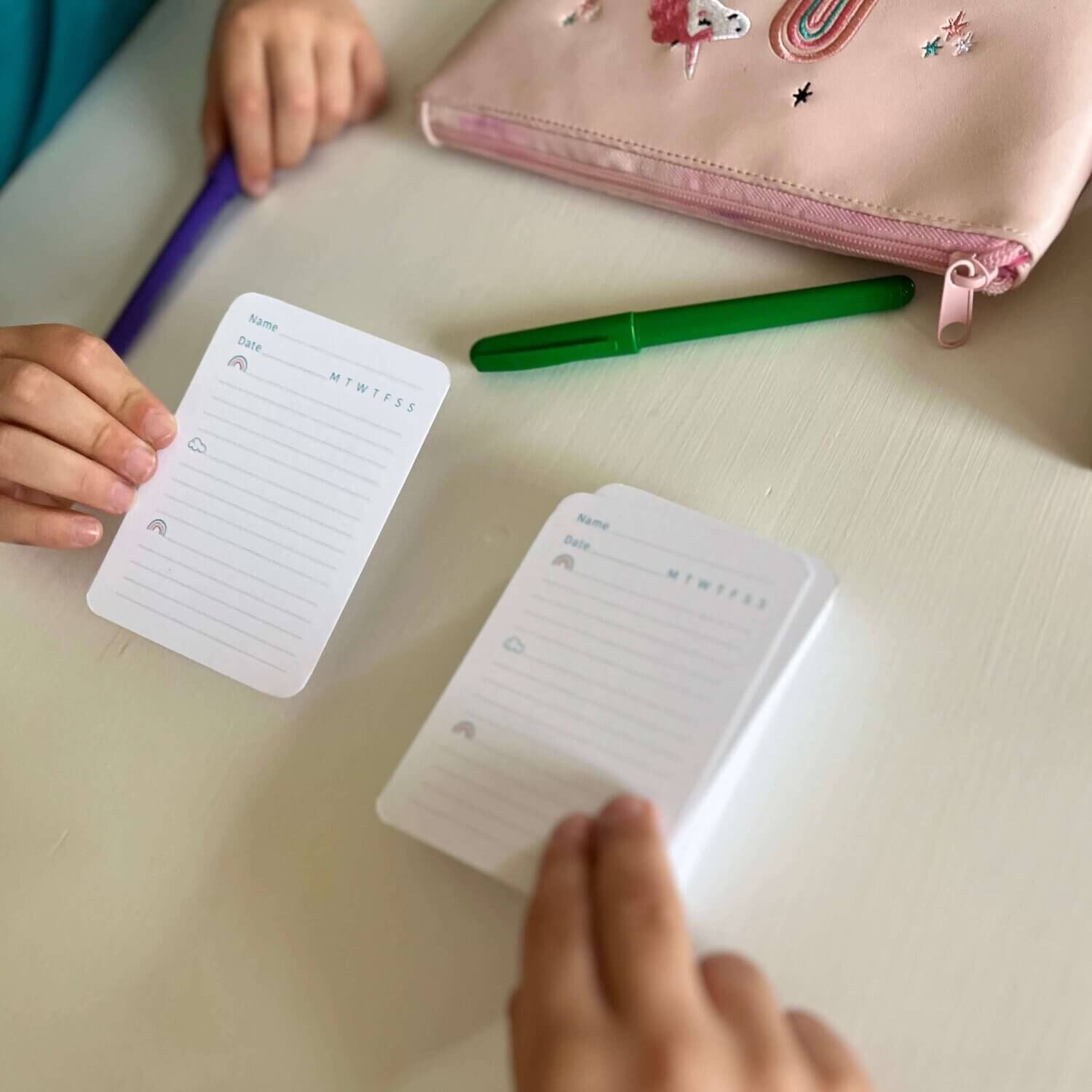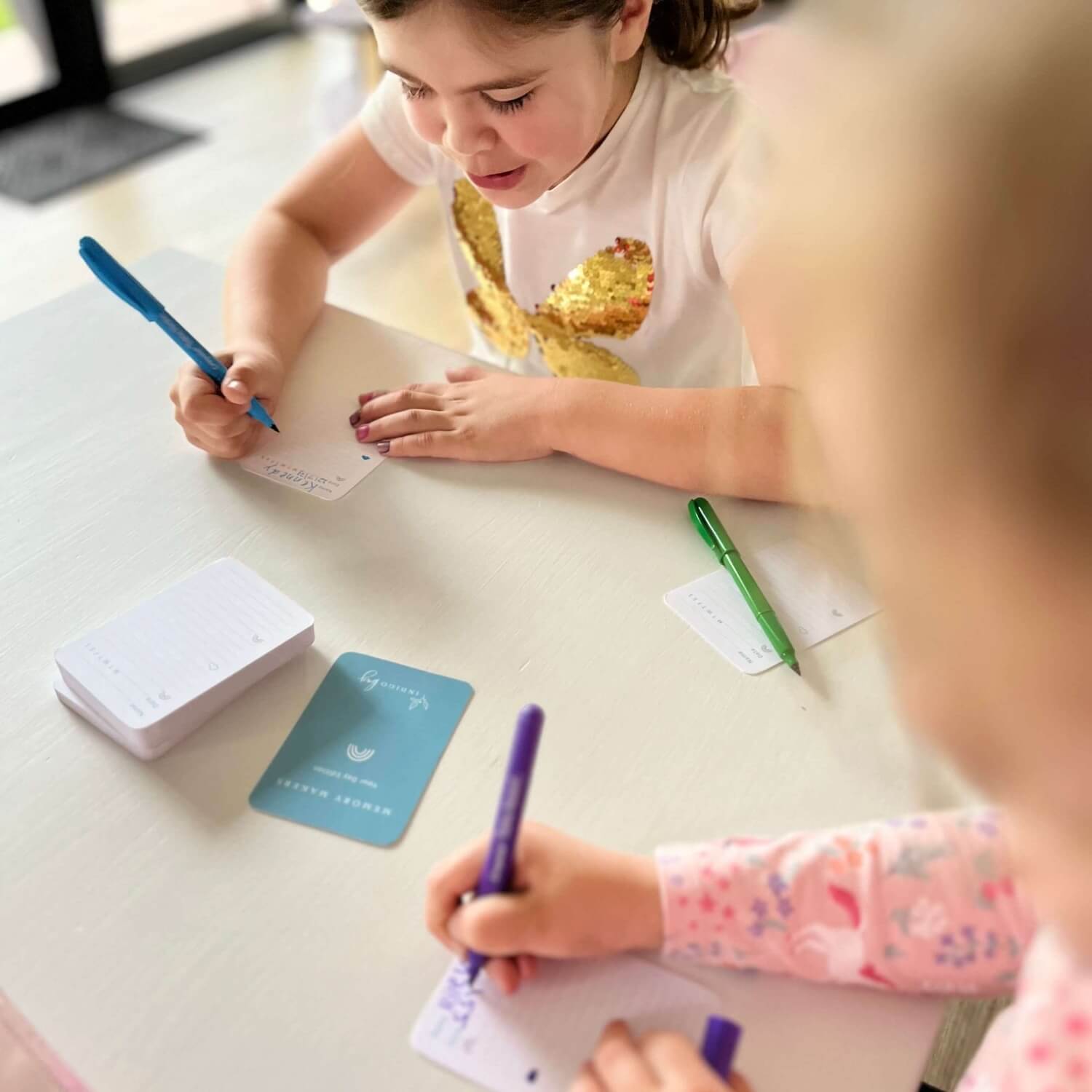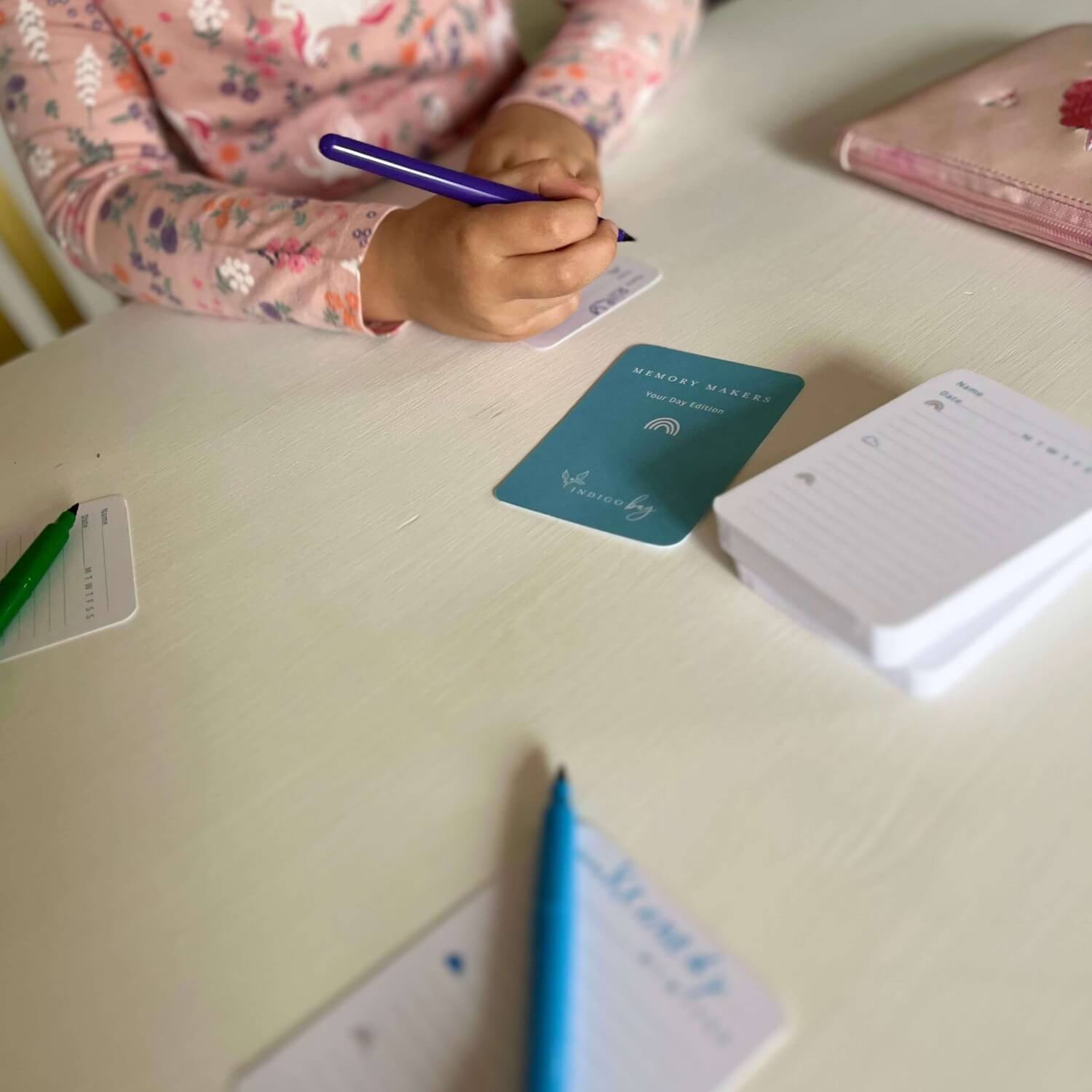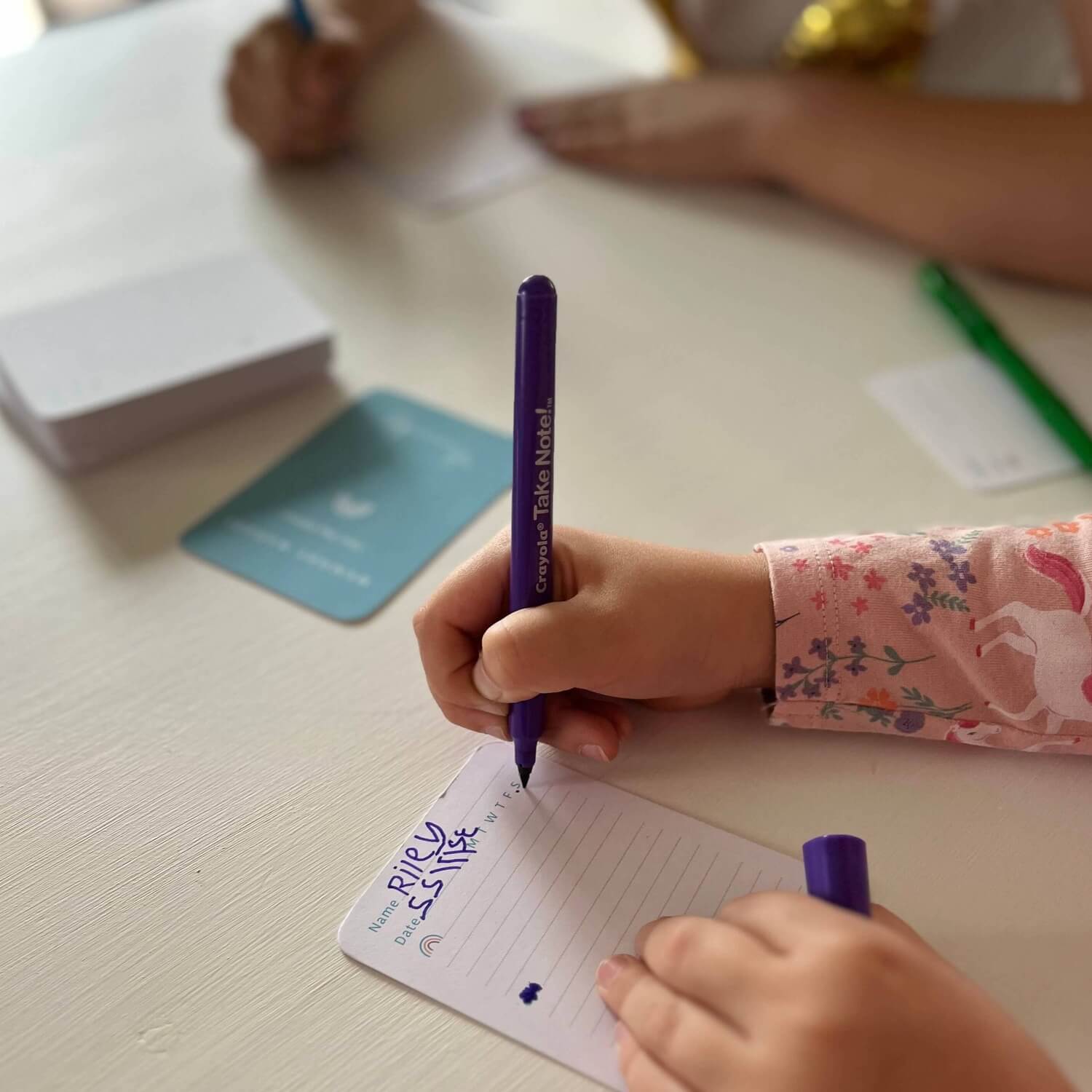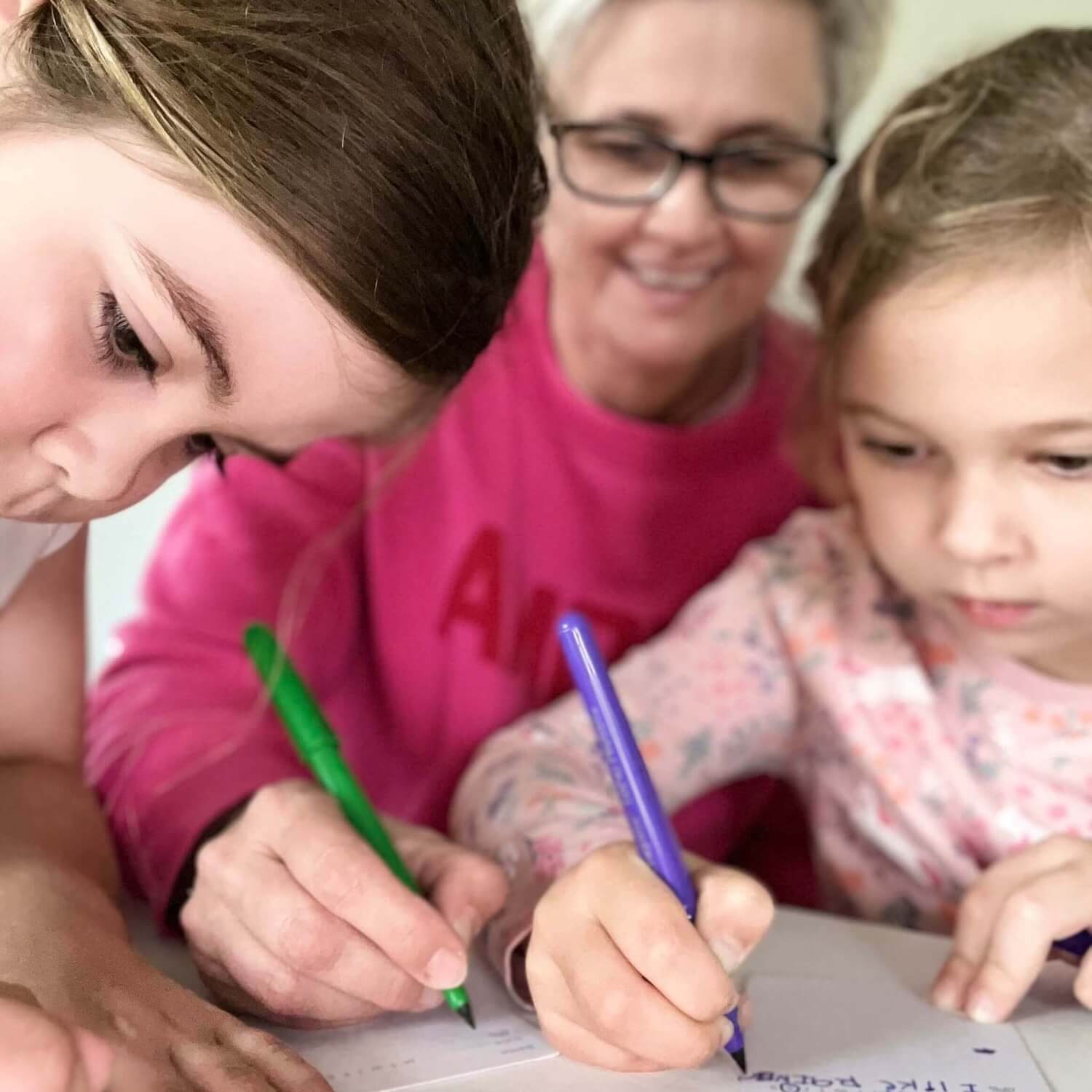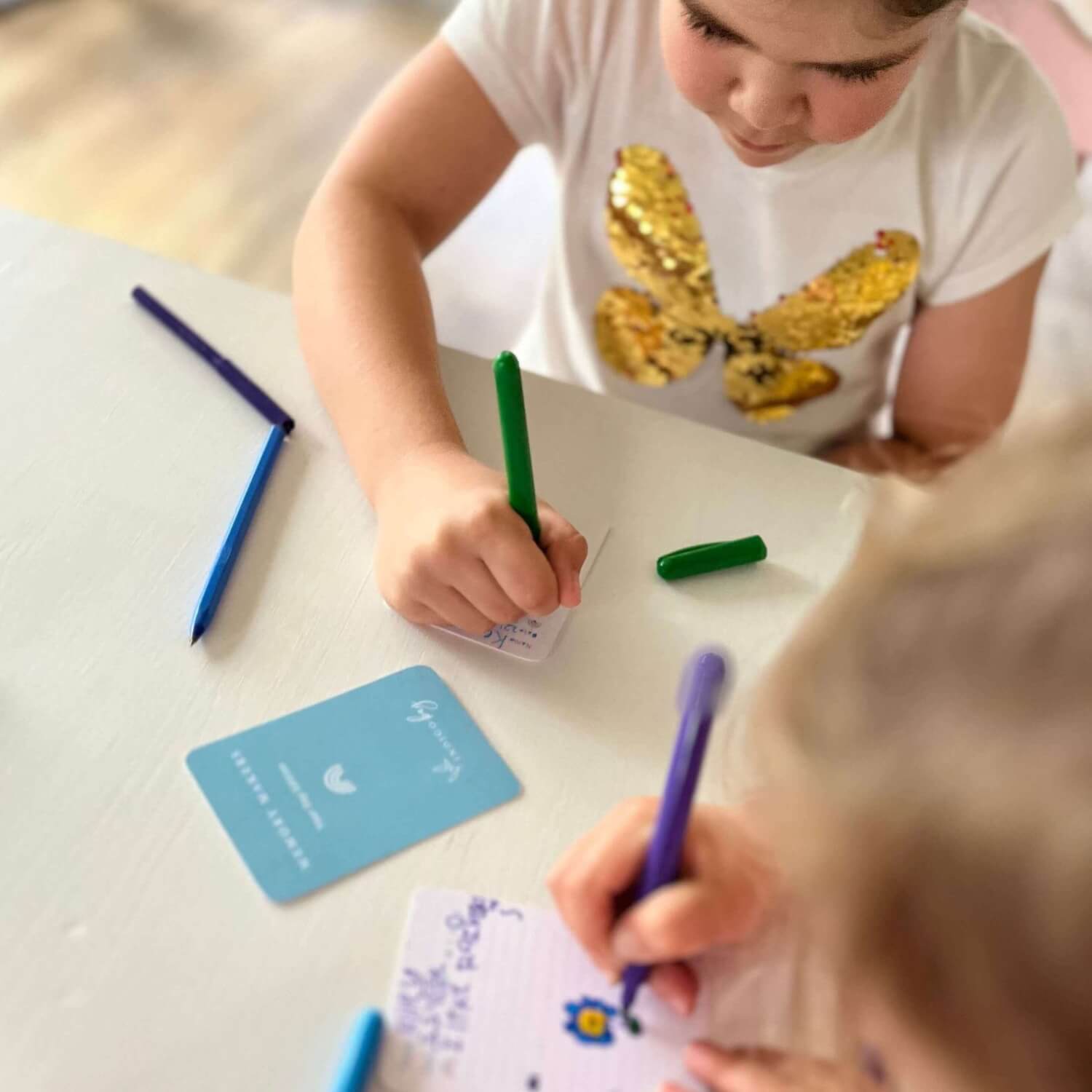 Journal Cards | Memory Makers Your Day Edition
$10 flat rate standard shipping Australia-wide
Gather around the table and start a tradition with your loved ones sharing the highs and lows of your day, encouraging growth, communication, and connection with our deck of 52 journal cards.
Share your rainbows and clouds - the joys and challenges of your day - preserve everyday moments, and create a lasting record of this precious time in your family's life, one card at a time.
Each family member takes a card, writes their name, and thinks about two positives and one challenge from their day.

Cloud: What didn't go to plan? Is there something you wish had gone better? How can you improve or resolve it?

Why include a cloud?
To encourage problems to be shared, learn to ask for help, and understand that while life isn't always easy, talking things through can help.

Rainbow: Celebrate the positives in your day! What are you proud of? What were your achievements? What made you feel happy?

Write a quick sentence or two and capture these moments, one card at a time, creating a lasting record of this time in your family's life.
From the hills of Noosa to your hands.

Professionally printed in small batches by local printers, our cards, just like cherished memories, have delightful quirks and tiny imperfections that show their story of love, dedication, and sustainability.

These aren't just paper and ink. They are inspiring and motivating. They give you time with loved ones. They keep your memories. They tell your story. They are Memory Makers.
• 52 double-sided journal cards + 1 information card.
• A7 - 74mm x 105mm.
• 300gsm, FSC Certified, chlorine free 100% recycled, uncoated acid free card
• Packaged in a Kraft box with button and tie closure.
• Created in the hills of Noosa, by Indigo Bay's owner, Marnie.
• Professionally printed in Queensland.

Please note colours may vary due to differences in monitors and colour settings.