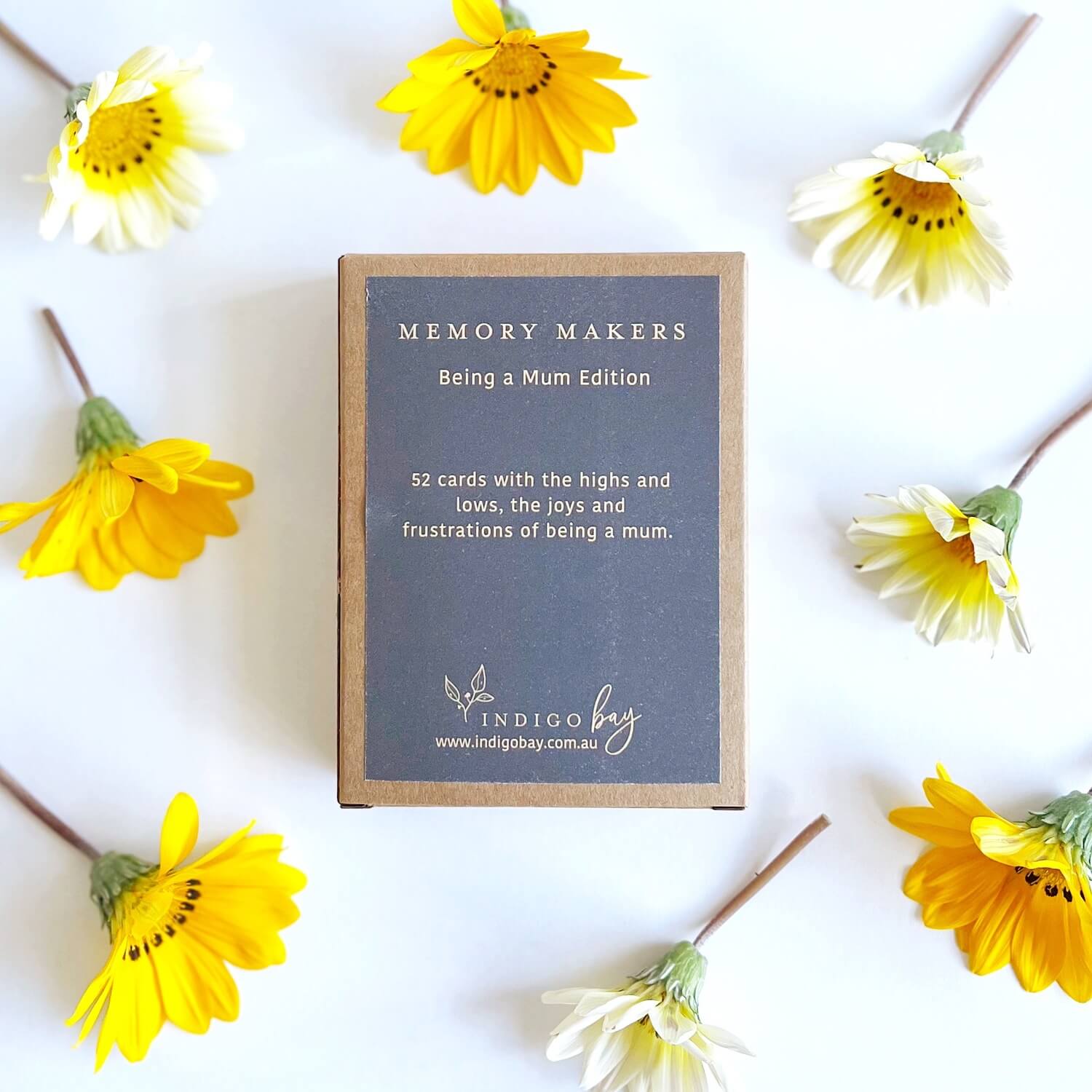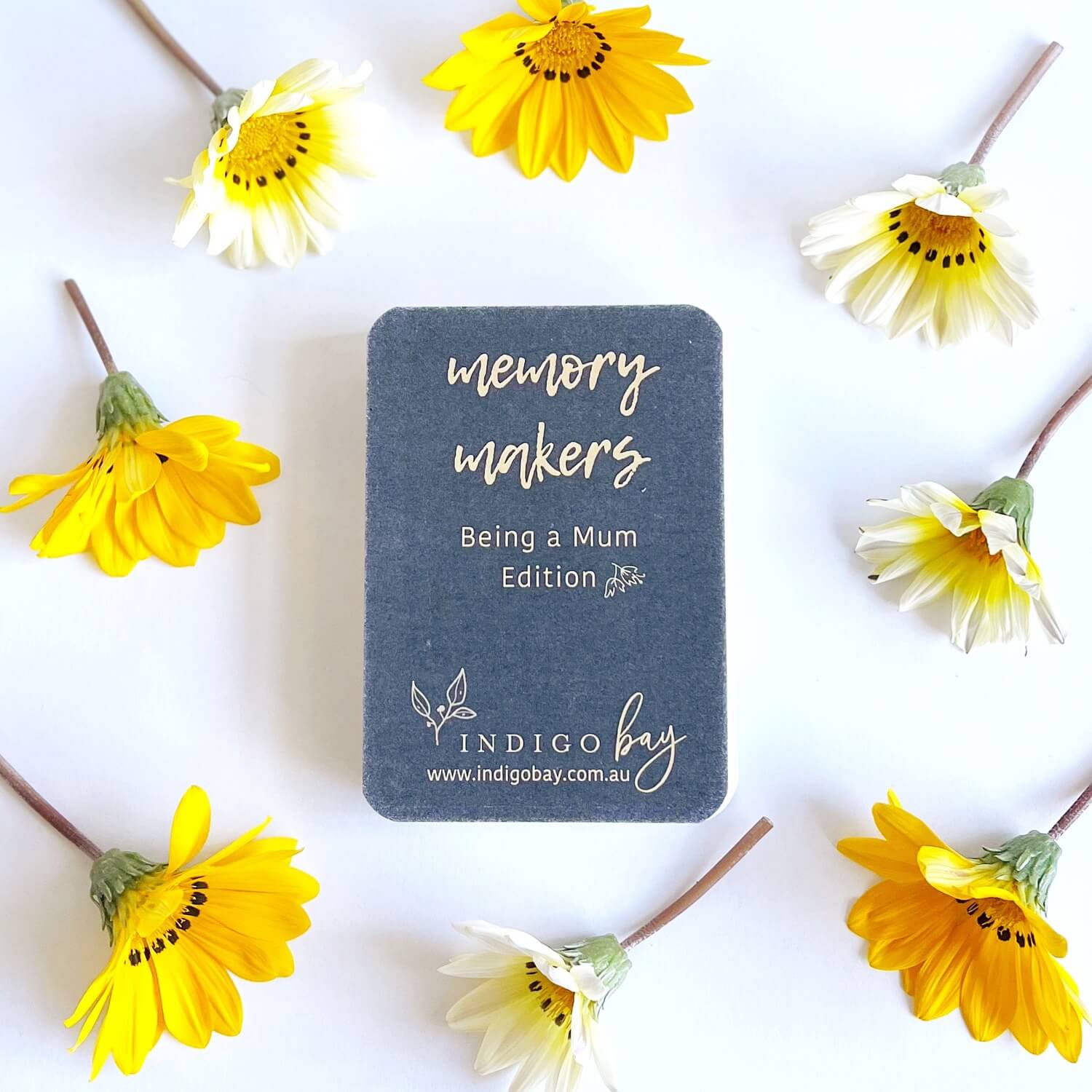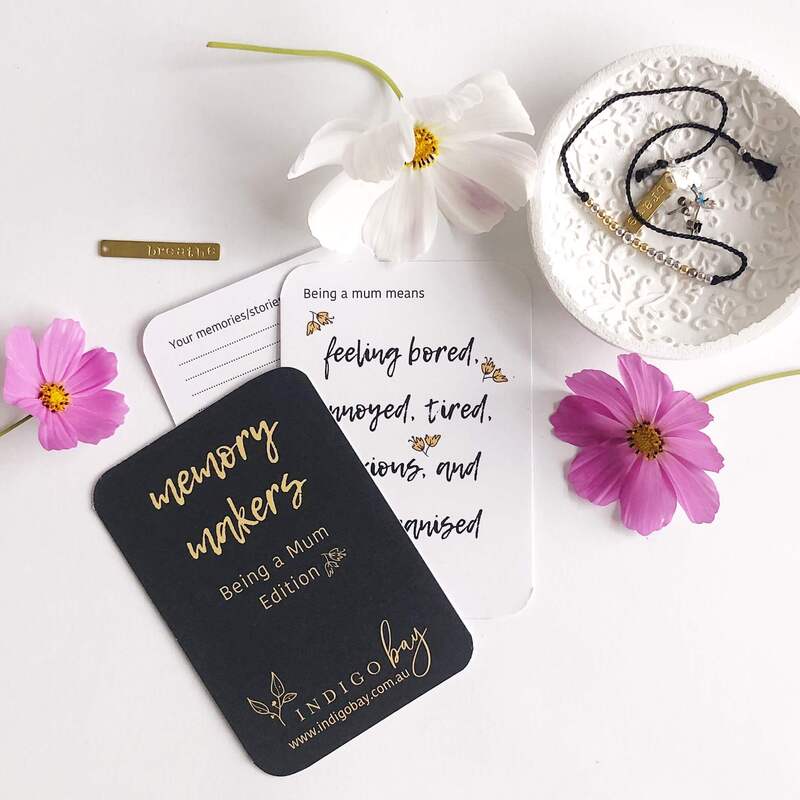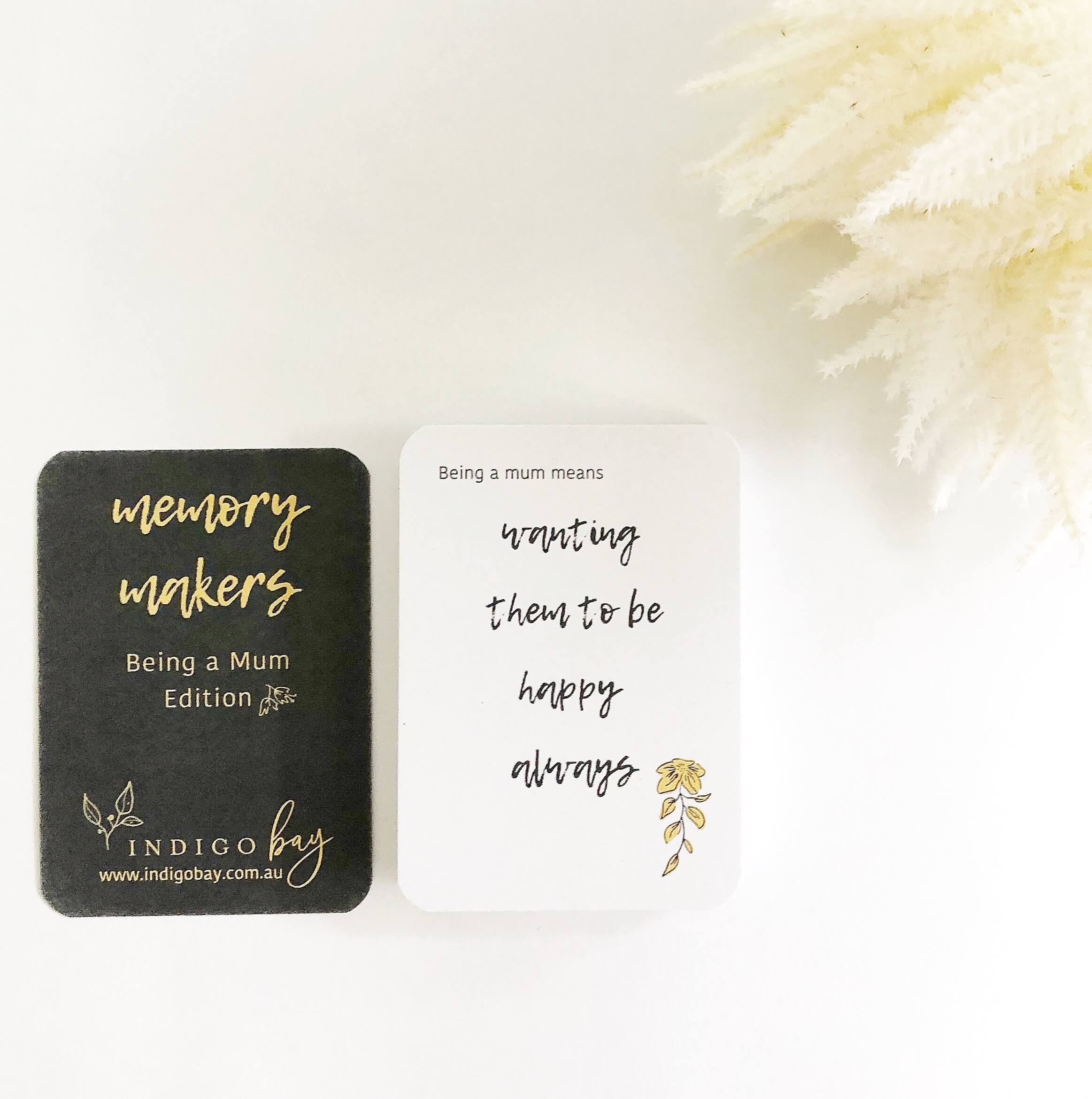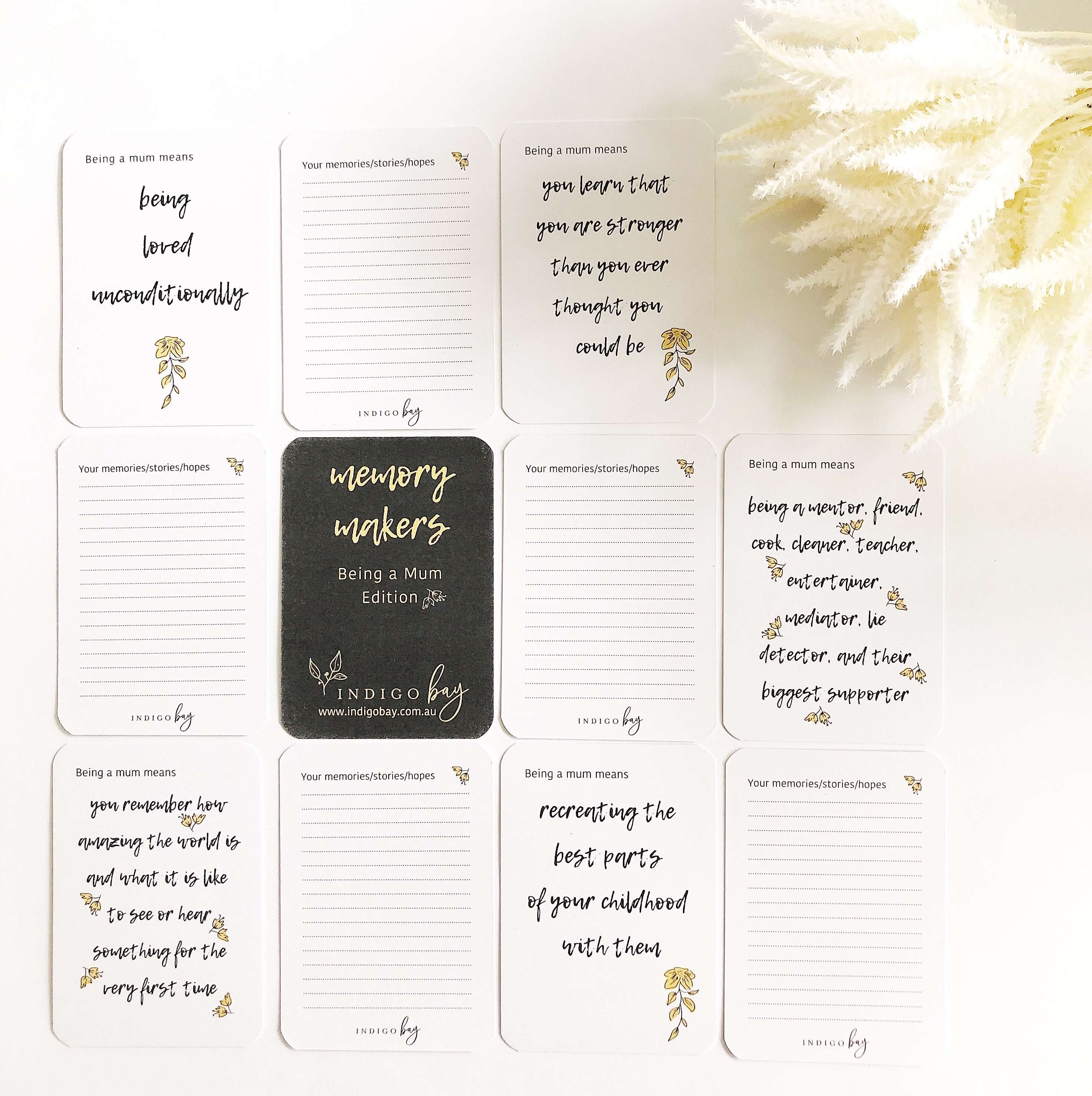 Memory Makers Being a Mum Edition
$10 flat rate standard shipping Australia-wide
This set of 52 cards is like a big hug, capturing the ups and downs, the hilarious moments, and the serious stuff that comes with being a mum.
From those blissful (and oh so sleepless) newborn times, to the chaos of toddlerhood and beyond, we've got you covered. With space on the back of each card to record your thoughts, memories, hopes, dreams, and stories, these cards will be your go-to when you are feeling sentimental and want to remember those moments that are gone far too quickly.
So whether you are a rookie mama, or a seasoned pro these cards will help you feel seen, heard, and supported and will help keep (and later share) those precious memories.
This edition is all about memories of your kids - whether you are living through it right now, or your kids have grown and moved away.

Go through the cards when you need to take a break, when you have a little time to yourself, when you need to vent or remember happy times.

Choose a card and write whatever memories and stories come to mind when you read it.

Share the cards and your stories with your kids or keep it to yourself – that's for you to decide.
From the hills of Noosa to your hands.

Professionally printed in small batches by local printers, our cards, just like cherished memories, have delightful quirks and tiny imperfections that show their story of love, dedication, and sustainability.

These aren't just paper and ink. They are inspiring and motivating. They give you time with loved ones. They keep your memories. They tell your story. They are Memory Makers.
• 52 mumlife cards + 1 information card
• A7 - 74mm x 105mm
• 250gsm card
• Double-sided with space to write your thoughts, memories, stories, hopes and dreams on the back
• Packaged in a kraft button and string tie box
• Created in the hills of Noosa, by Indigo Bay's owner, Marnie
• Professionally printed in Queensland

Please note colours may vary due to differences in monitors and colour settings.
Wonderful Memories
I was in tears starting the cards but with all the wonderful memories my son has given me thank you. X