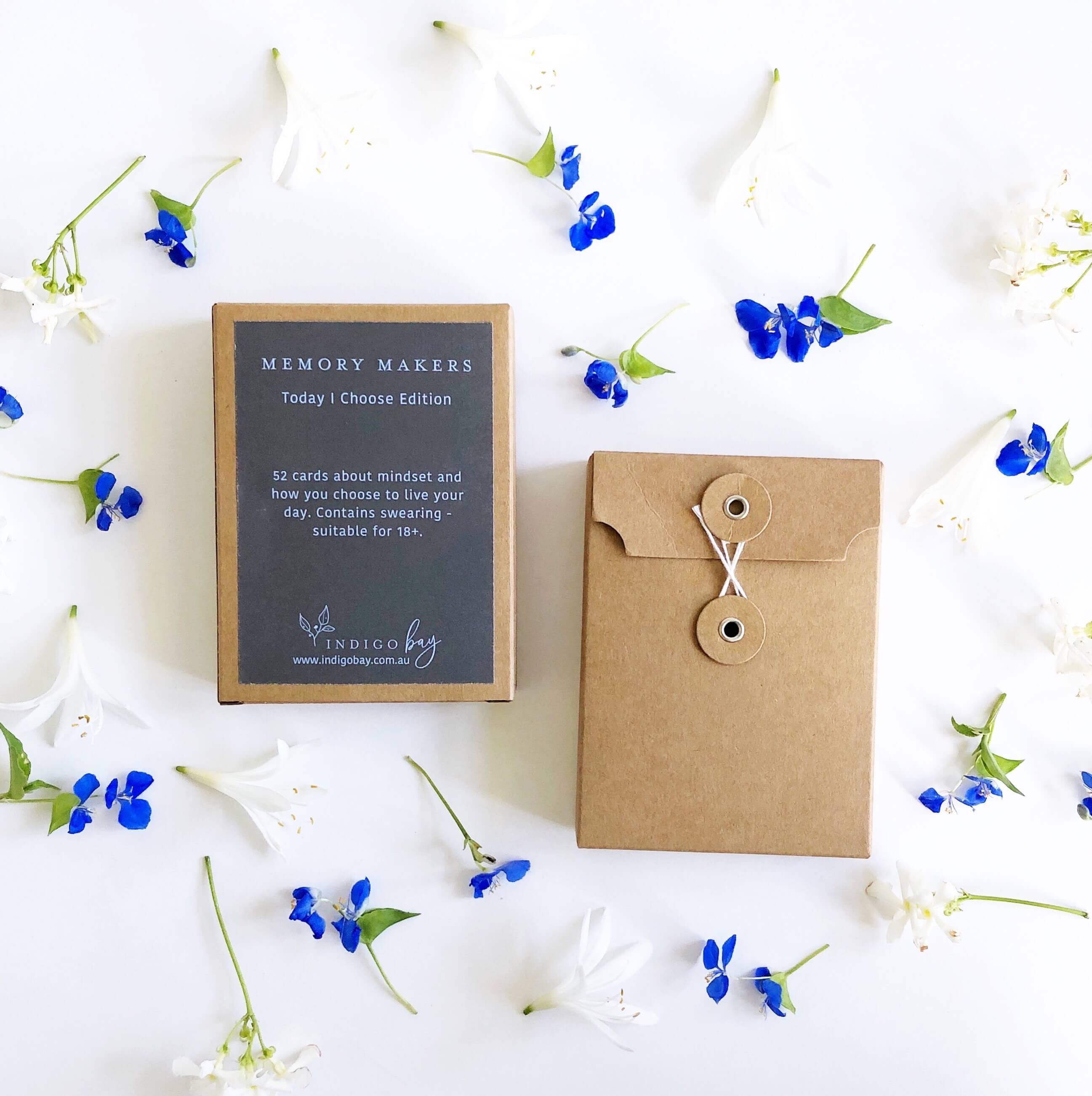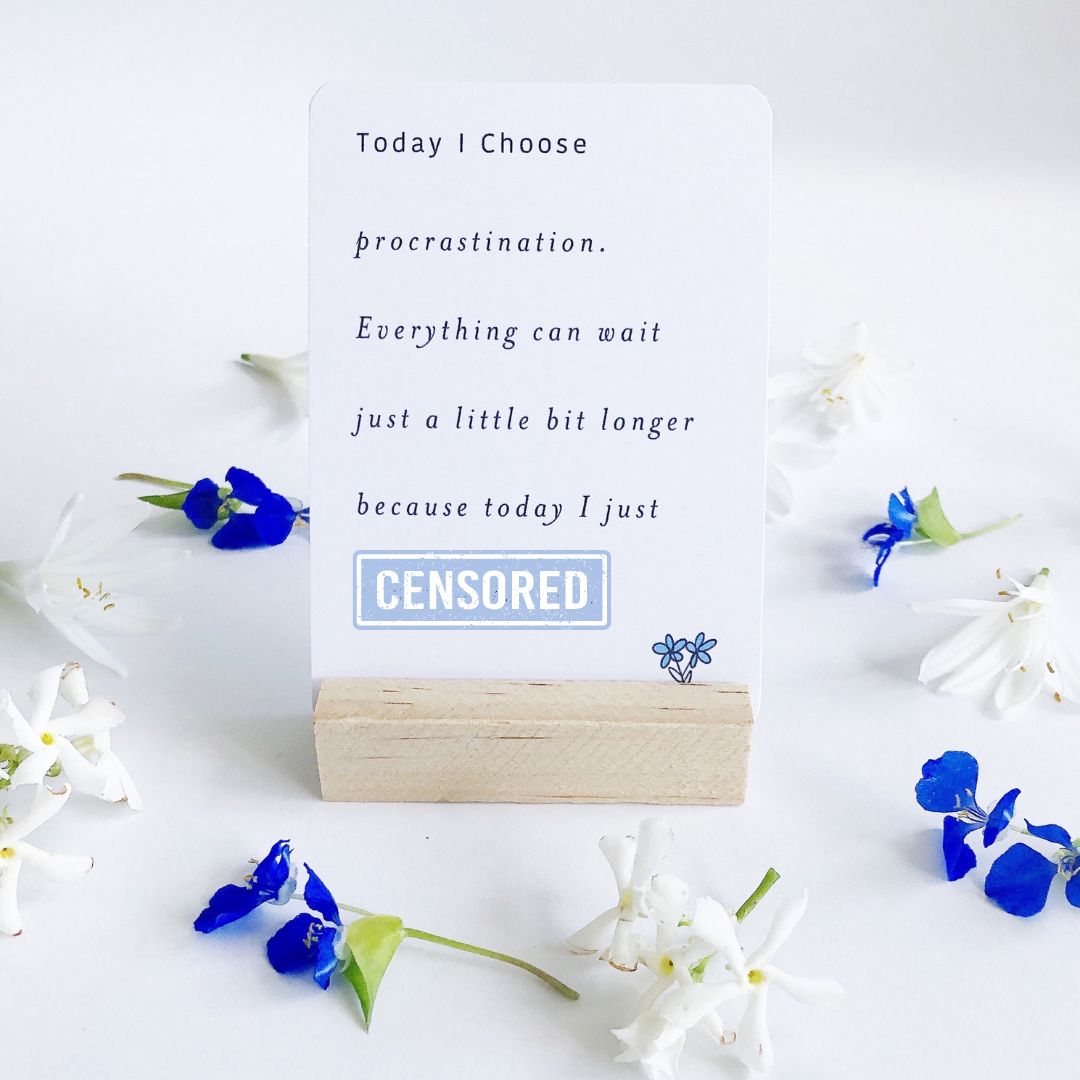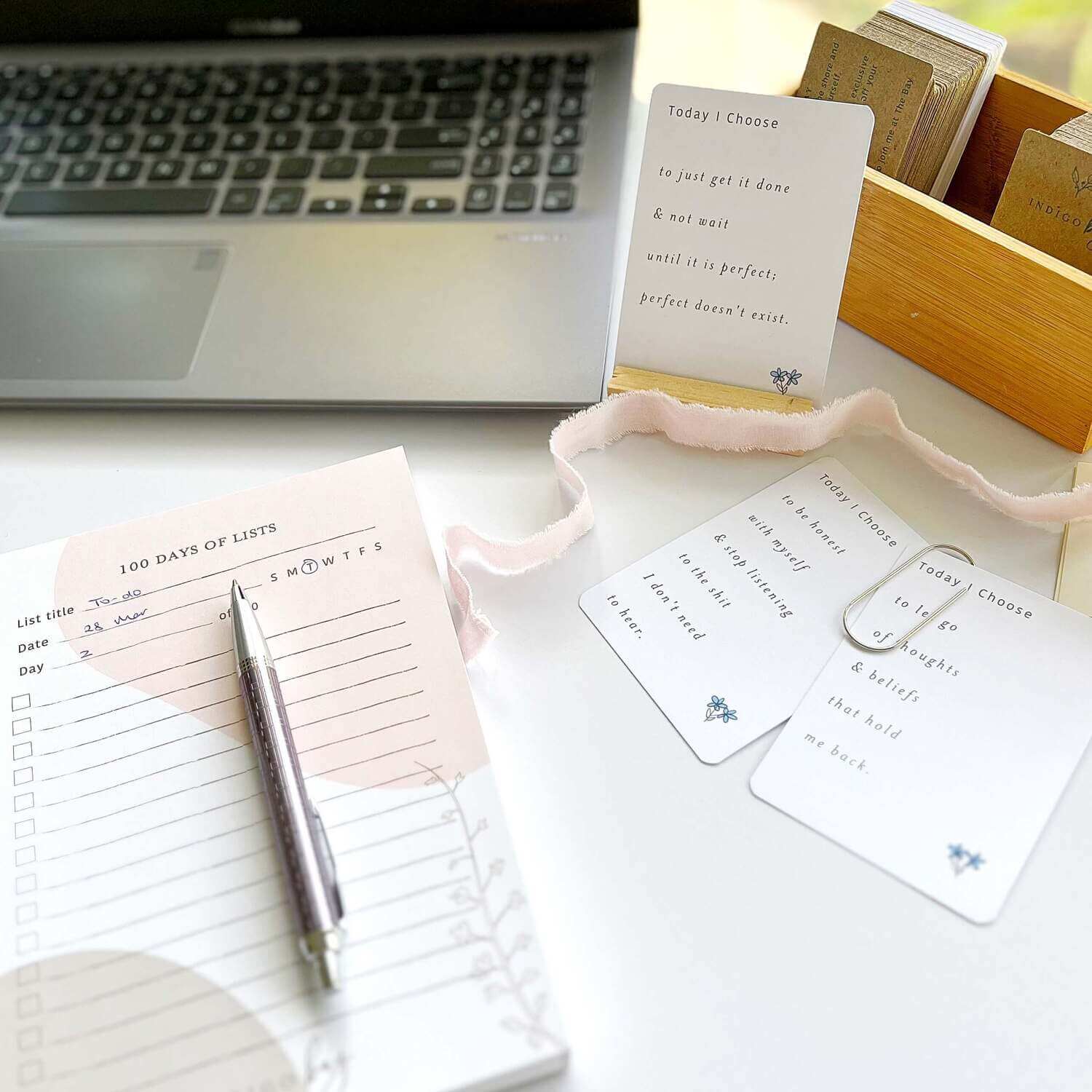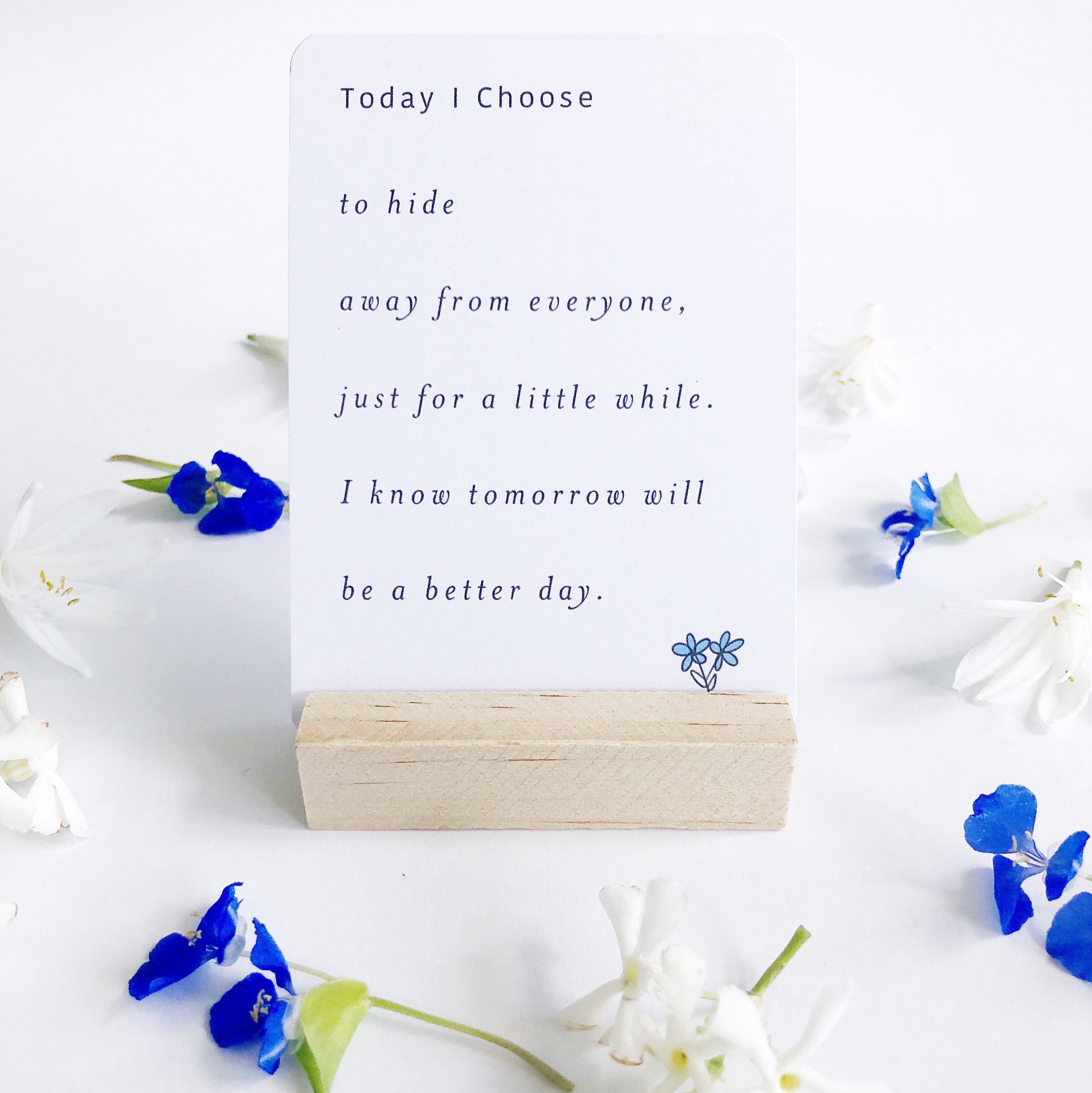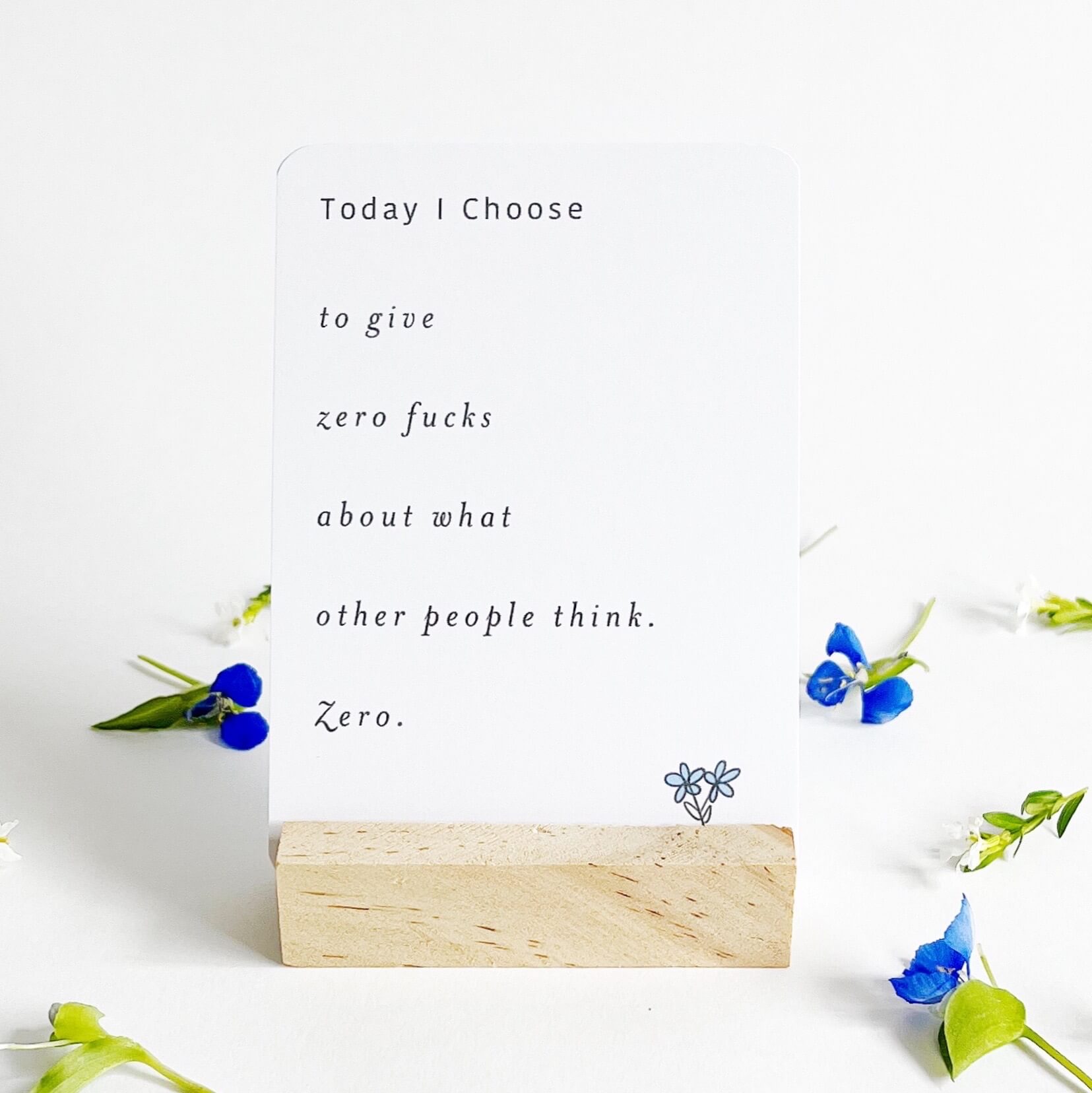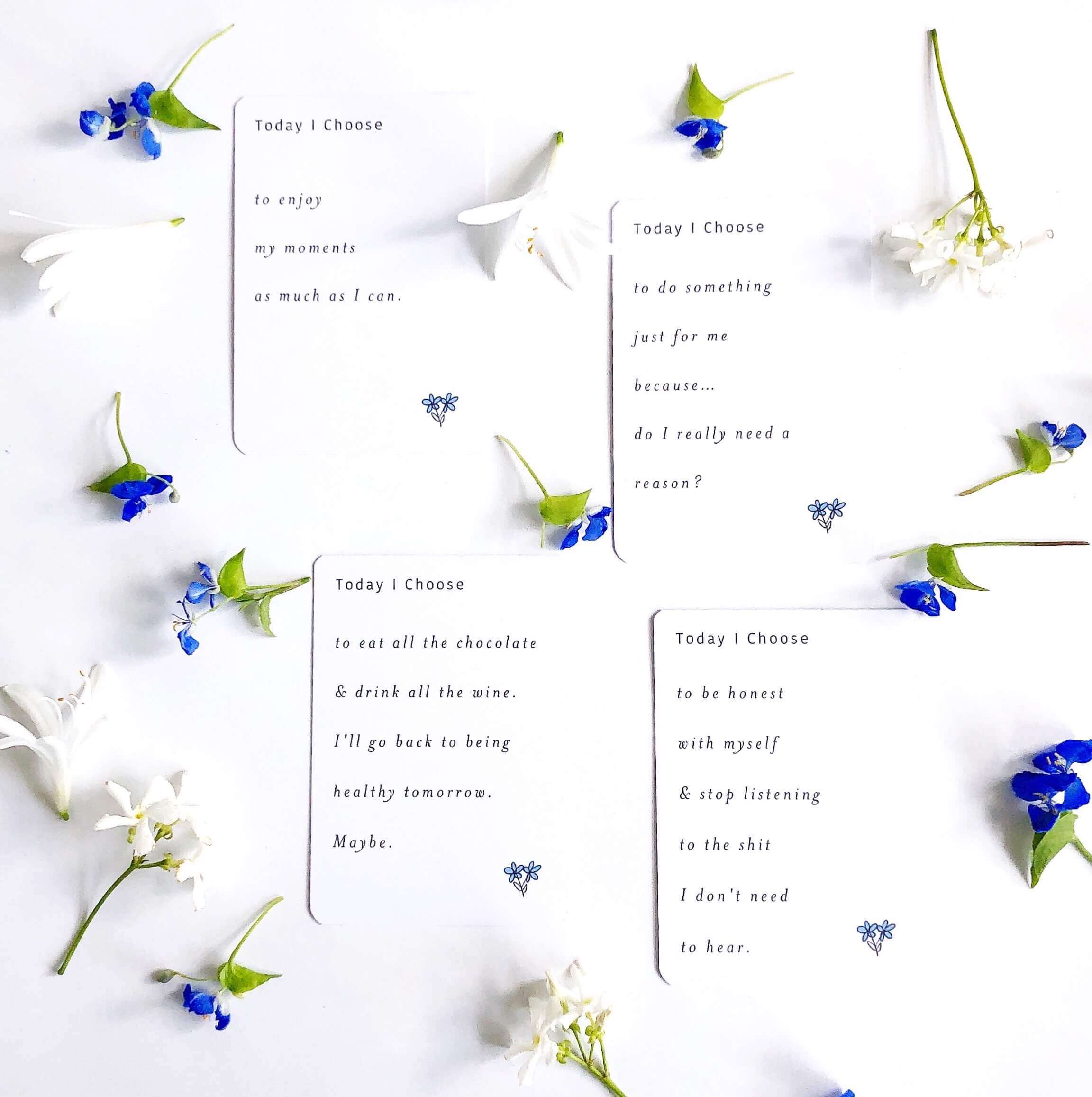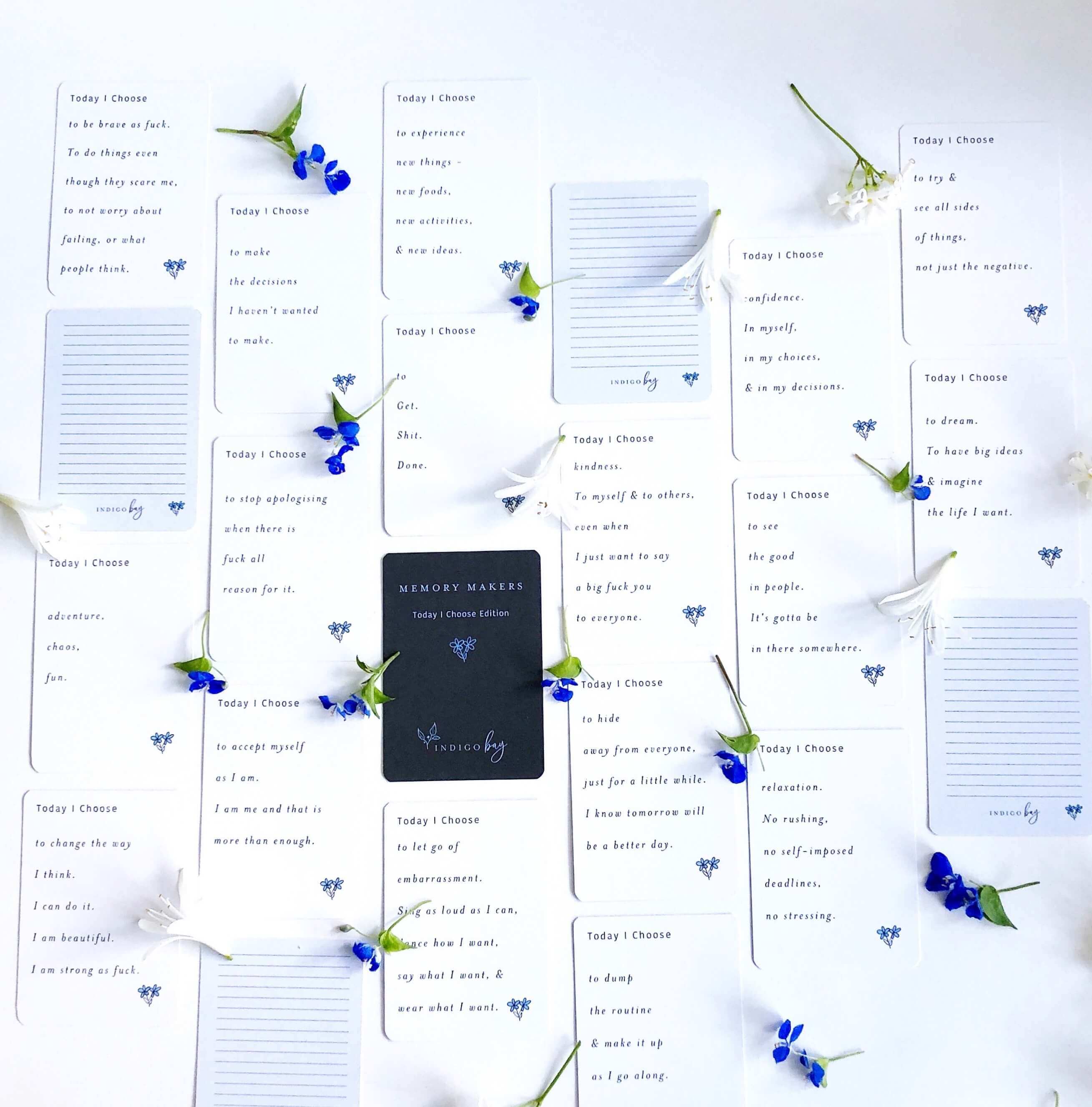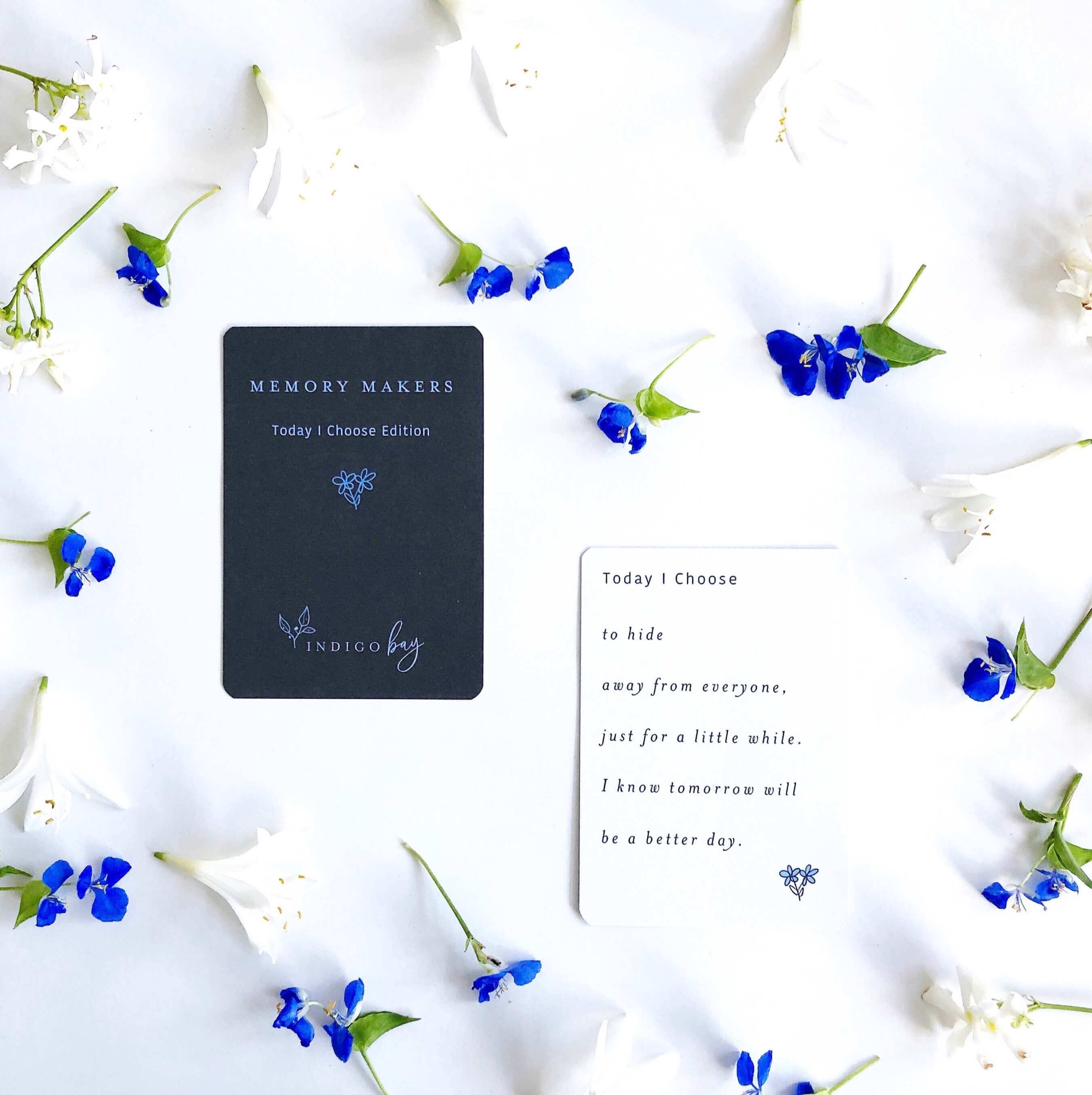 Memory Makers Today I Choose Edition
$10 flat rate standard shipping Australia-wide
Our deck of 52 cards is here to help you make conscious choices and live life on your own terms.
They empower you to take ownership of your day, helping you make the choice you need today to feel strong, confident, and ready to take on the world (or at least your to-do list!). And on those days that you need it most, our cards help you make the choice to take time for yourself without the guilt.
Oh, and did we mention that these cards are cute AF? Don't be fooled by the pretty design, these cards keep it real with some well-placed f-bombs to help you feel truly empowered.
So, if you are ready to live your best life and feel motivated, inspired, strong, and in control of your day get your hands on your deck of cards now.  
You choose how you use your cards, but if you need some inspiration:

• Create a morning ritual of choosing a card to start your day with the right mindset.
• Choose the cards randomly or read through each one and choose the one you need today.
• Choose a card throughout the day to help you get through a tough time.
• Keep the card you have chosen in a stand on your desk, by your bed, in your planner,
or in your bag. Keep it somewhere close, so it is easy to read the message you need when you need it.
From the hills of Noosa to your hands.

Professionally printed in small batches by local printers, our cards, just like cherished memories, have delightful quirks and tiny imperfections that show their story of love, dedication, and sustainability.

These aren't just paper and ink. They are inspiring and motivating. They give you time with loved ones. They keep your memories. They tell your story. They are Memory Makers.
• 52 inspiration cards + 1 information card.
• A7 - 74mm x 105mm.
• 300gsm.
• Double-sided with space to journal on the back.
• Packaged in a Kraft box with button and tie closure.
• Created in the hills of Noosa, by Indigo Bay's owner, Marnie.
• Professionally printed in Queensland.

Please note colours may vary due to differences in monitors and colour settings.