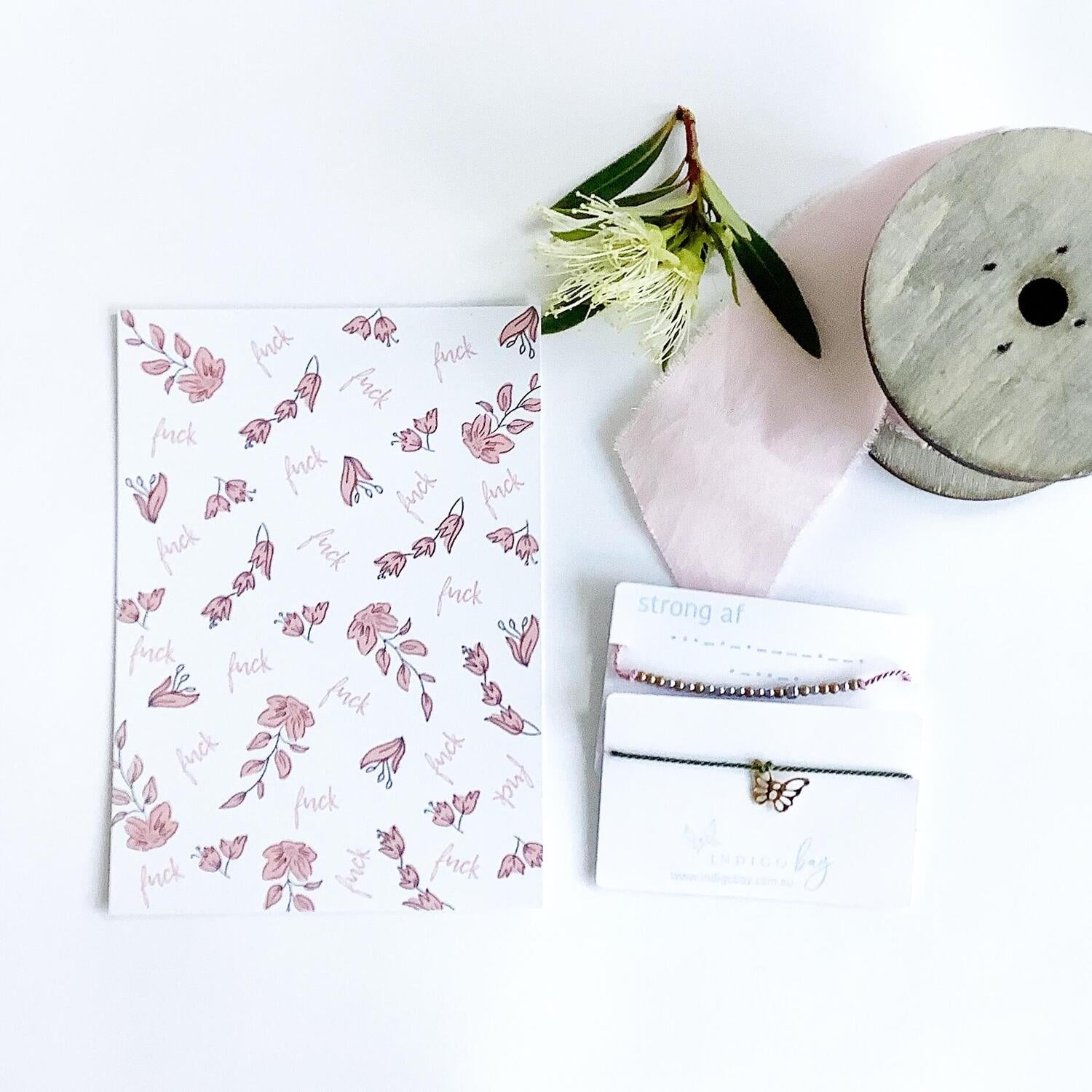 $10 flat rate standard shipping Australia-wide
A pretty floral postcard, but wait.... have a closer look. Yep, it's not quite what it seems 🙊
Our "All the Fucks" postcard is for those days that you just need to let all the fucks out!
• Pin it on a corkboard
• Keep it on your desk
• Put it in your planner or diary

And swear along with the card when you need to let loose.

Pink and grey.
A6 in size - 10.5cm x 14.8cm.