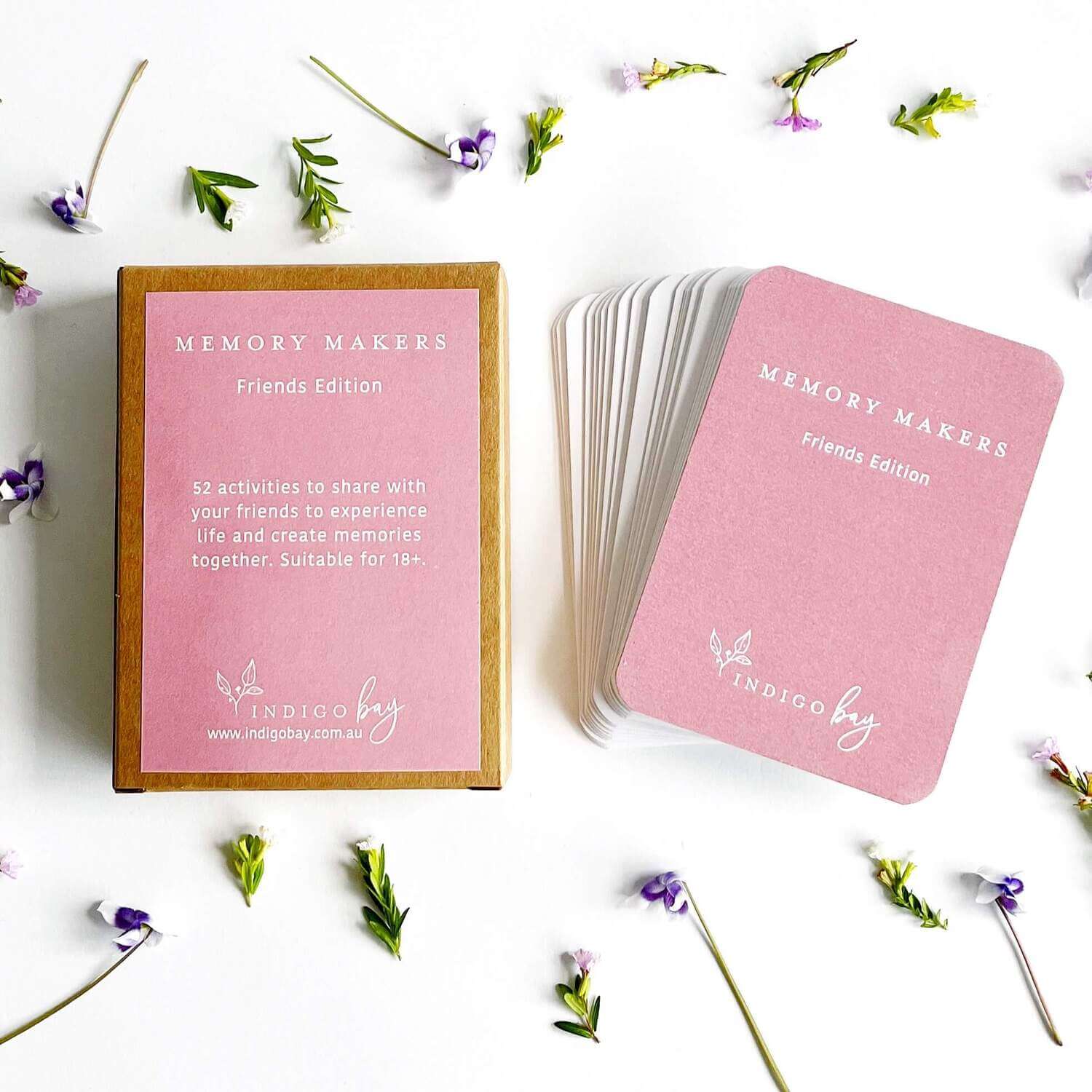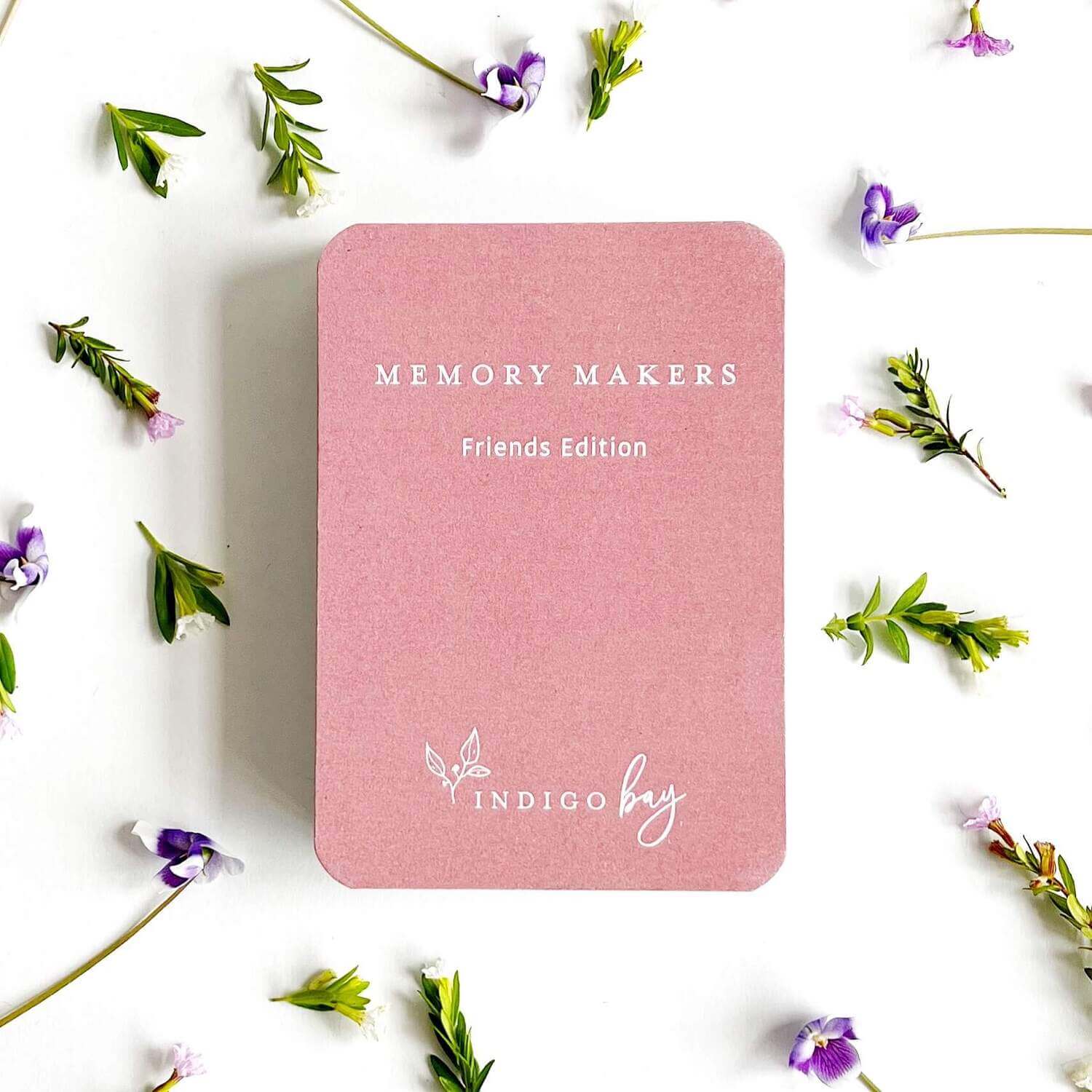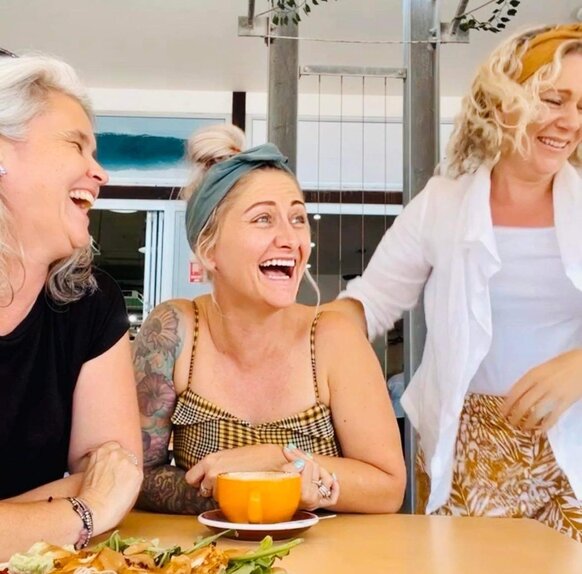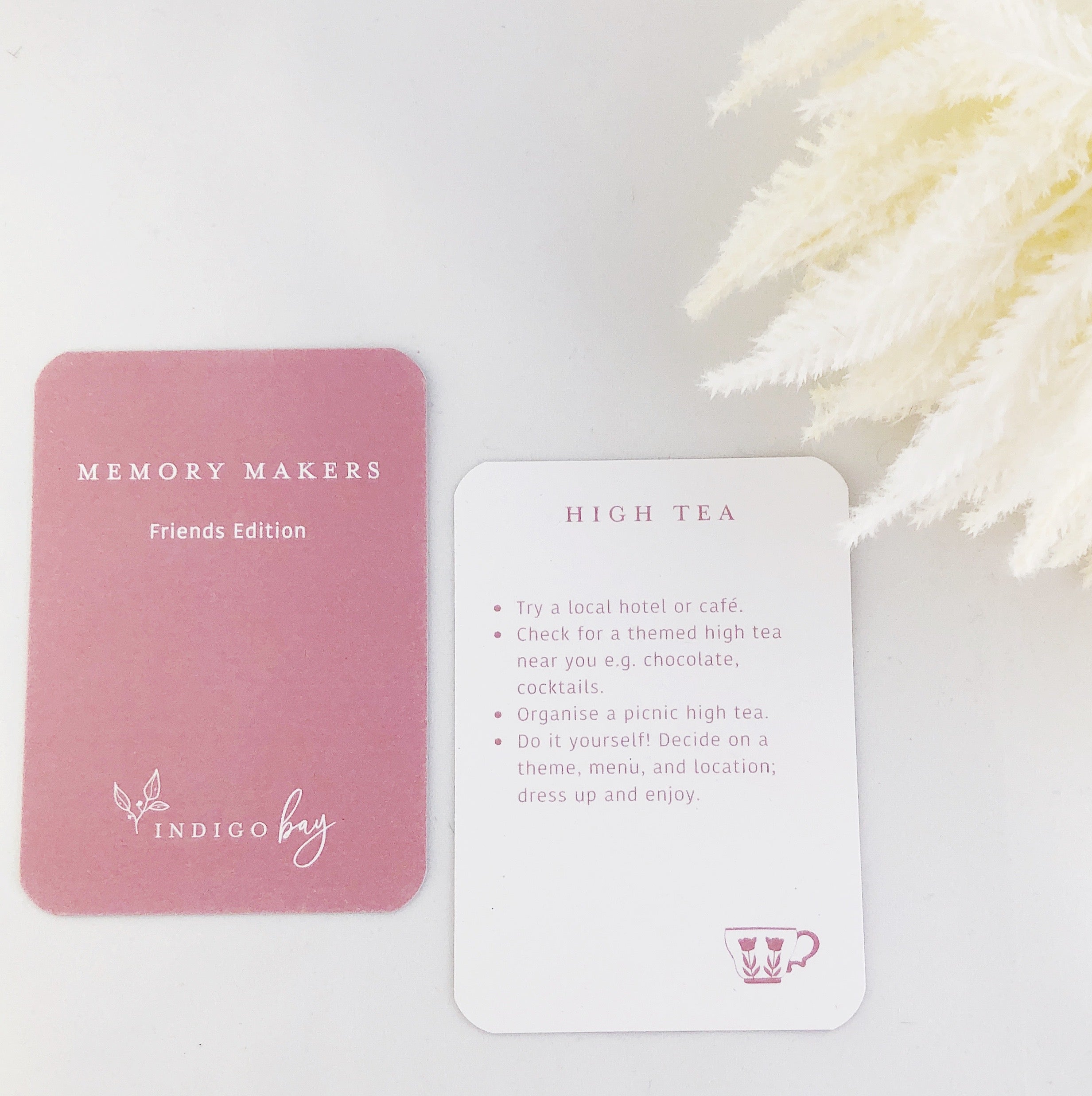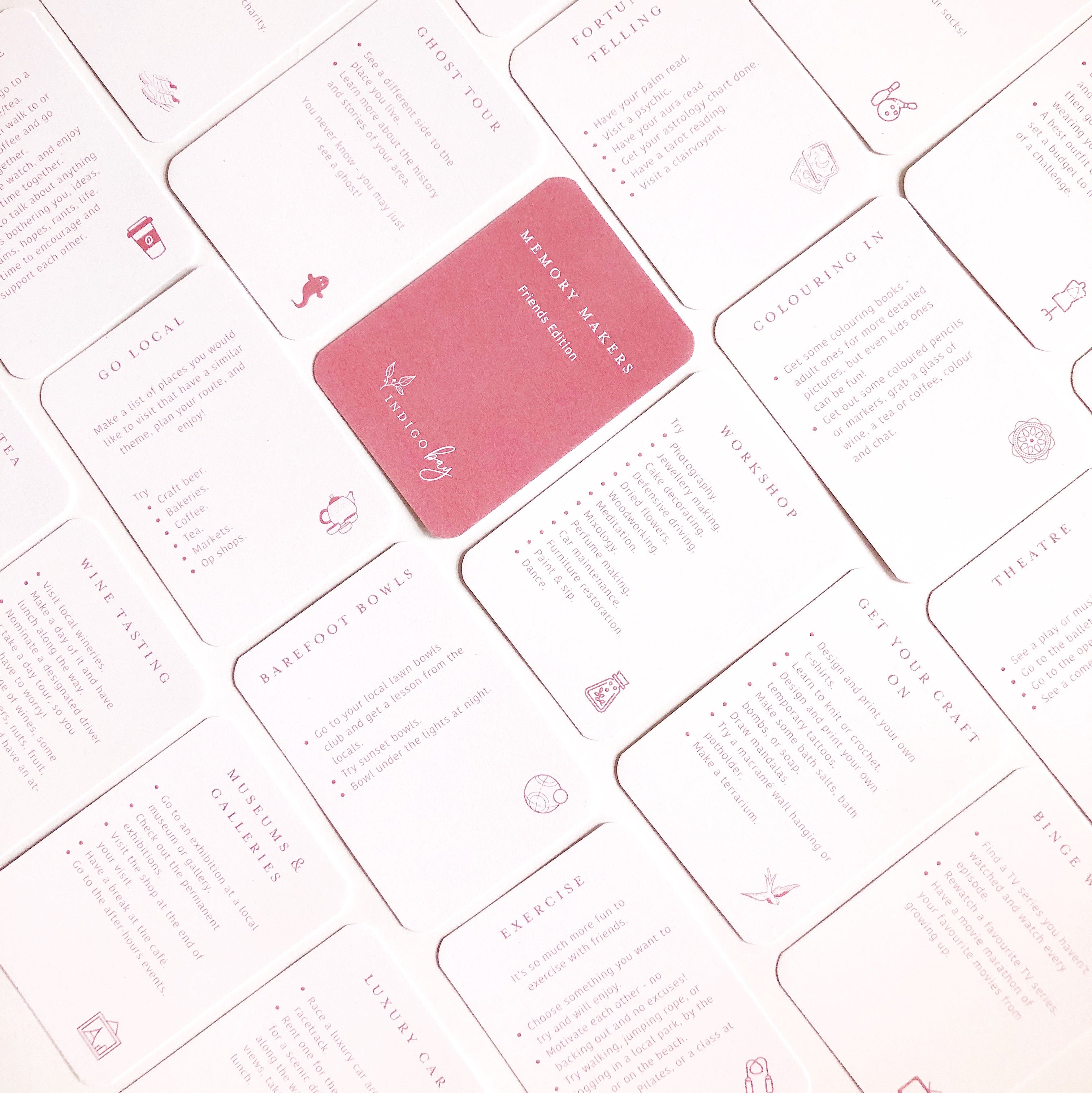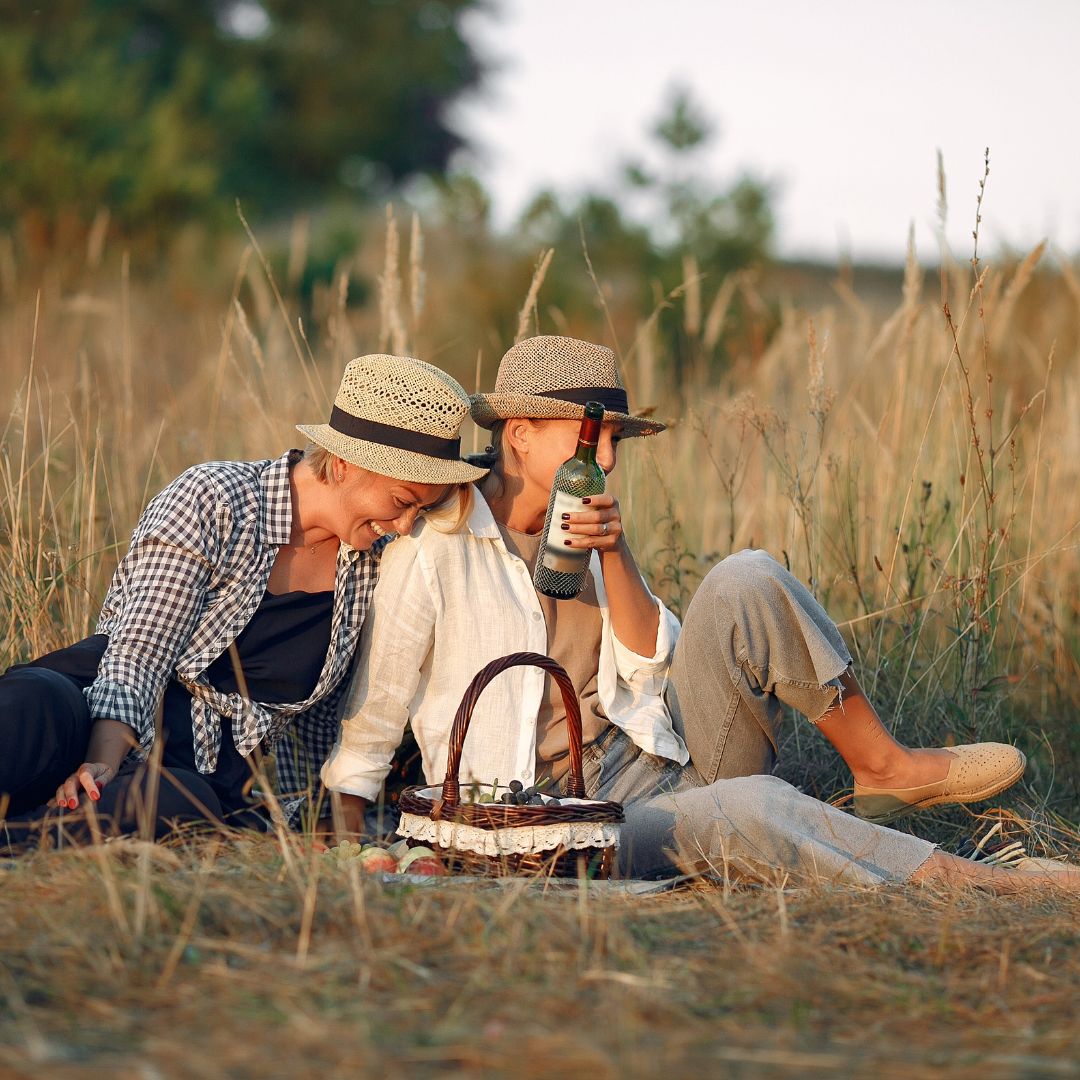 Memory Makers Friends Edition
$10 flat rate standard shipping Australia-wide
Tired of the same old girl's night routine? We feel you! It's tough to come up with fresh ideas every time you and your friends get together. But don't worry, we've got your back.
Introducing our set of 52 Friends Activity Cards! We've done all the hard work for you by putting together a bunch of fun and exciting activities that will have you and your friends connecting like never before.
From roller skating to spa days and everything in between, these cards will have you covered for every occasion. And the best part? There's space on the back of each card to jot down all the deets, rate the experience, and cherish the memories.
So next time you're feeling uninspired, pull out these cards and get ready to have a blast with your besties. It's time to make some new memories!
**This edition is suitable for 18+ due to alcohol-related activities.**
Here's some ideas on how to use our set of Memory Makers Friends Edition:

• Get your besties together and shuffle the deck. Each card has an activity, so pick one randomly or go through the deck and choose the one that appeals the most.
• Follow the suggestions and variations on the card or let your imagination run wild! You can put your own spin on each activity.
• Date, rate, and write about your experience on the back of each card. You'll love looking back at all the fun times you had together.
• Keep the cards in a special place and bring them out every time you want to have a fun-filled adventure with your besties.
• Remember, life is too short to miss out on making memories with your friends, so grab your set now!

From the hills of Noosa to your hands.

Professionally printed in small batches by local printers, our cards, just like cherished memories, have delightful quirks and tiny imperfections that show their story of love, dedication, and sustainability.

These aren't just paper and ink. They are inspiring and motivating. They give you time with loved ones. They keep your memories. They tell your story. They are Memory Makers.
• 52 activity cards + 1 information card.
• 250gsm card.
• Double-sided with space on the back to date, rate, and write about your experience.
• Packaged in a Kraft box with button and tie closure.
• Created in the hills of Noosa, by Indigo Bay's owner, Marnie.
• Professionally printed in Queensland.

Please note colours may vary due to differences in monitors and colour settings.