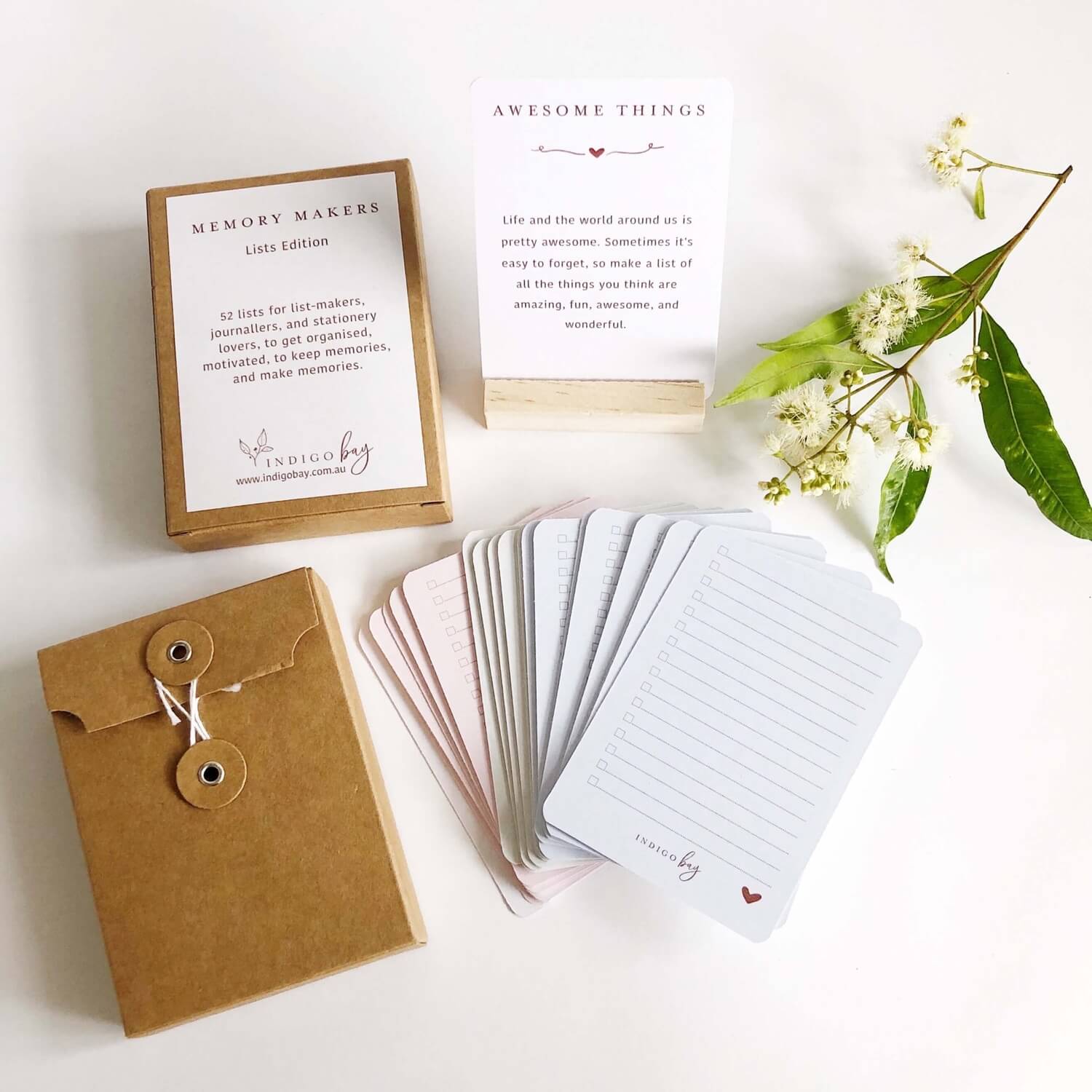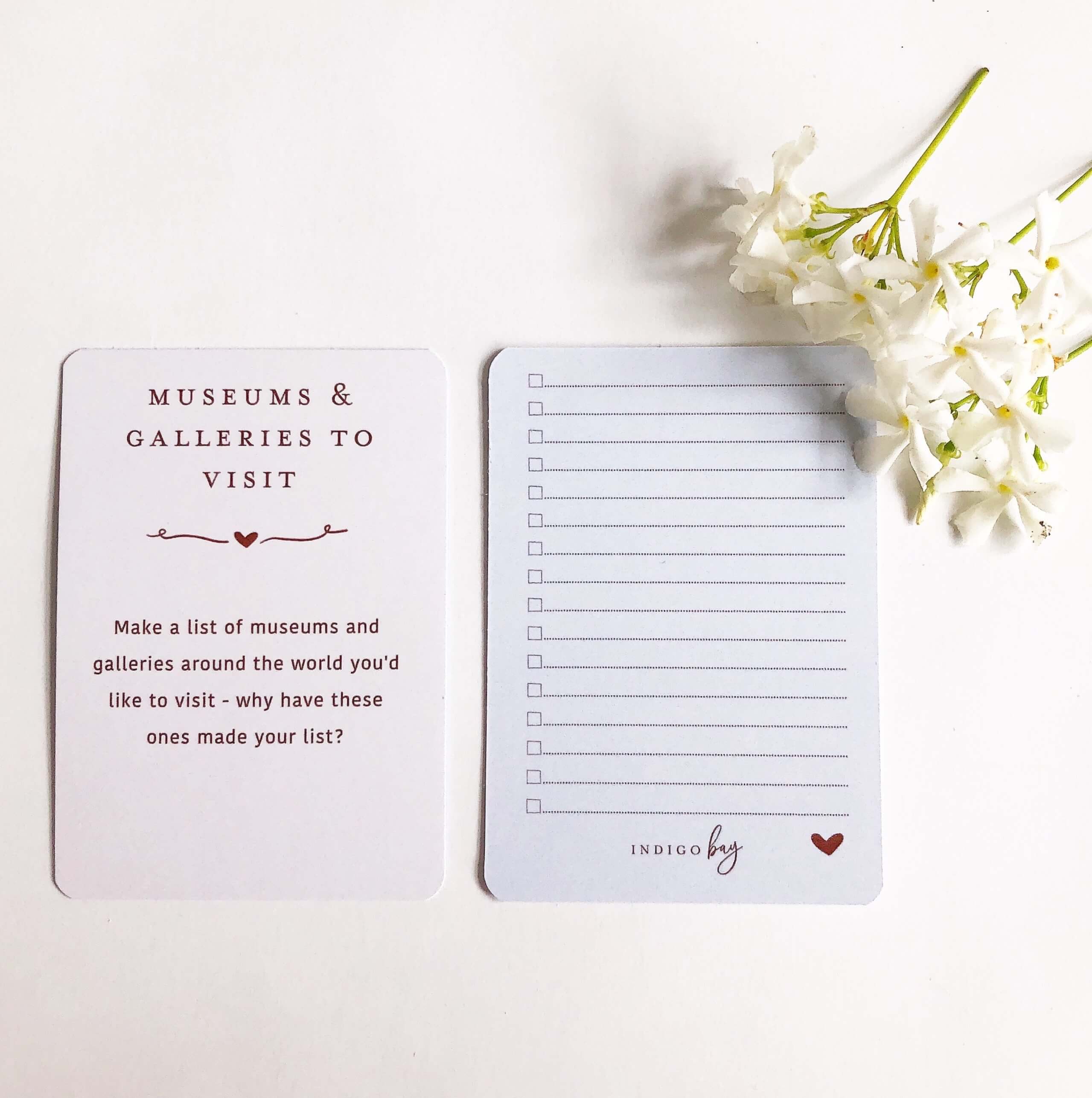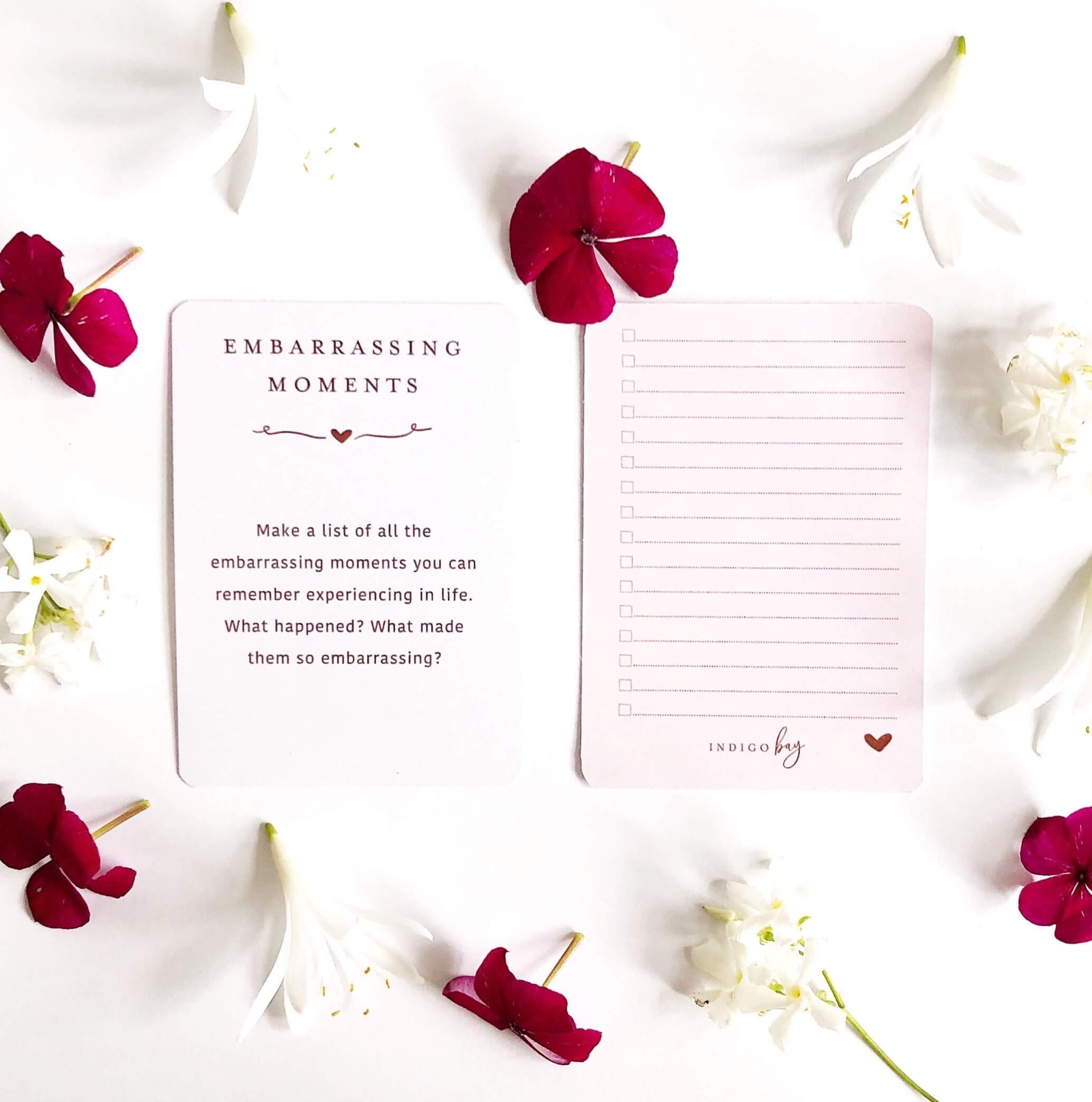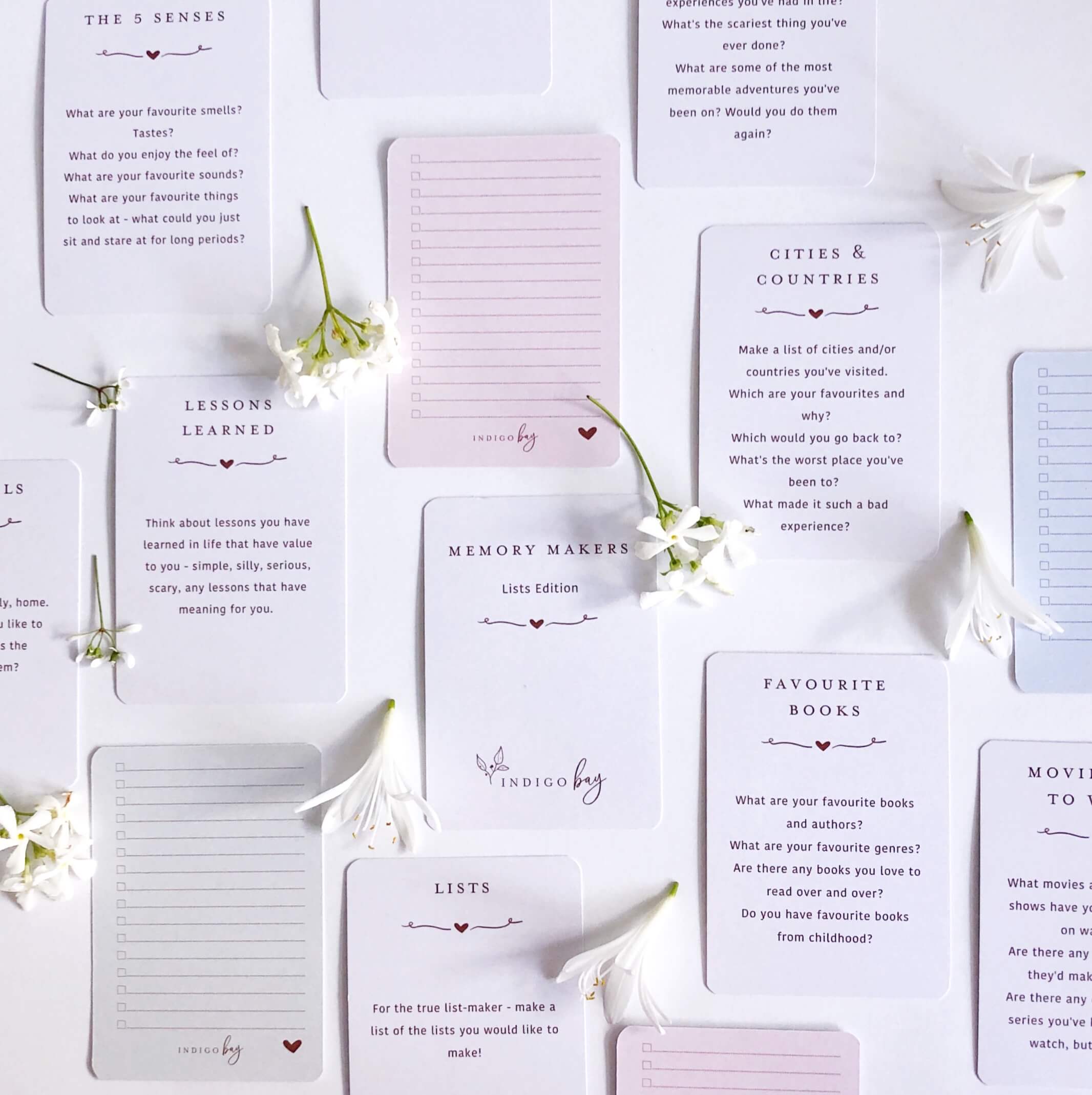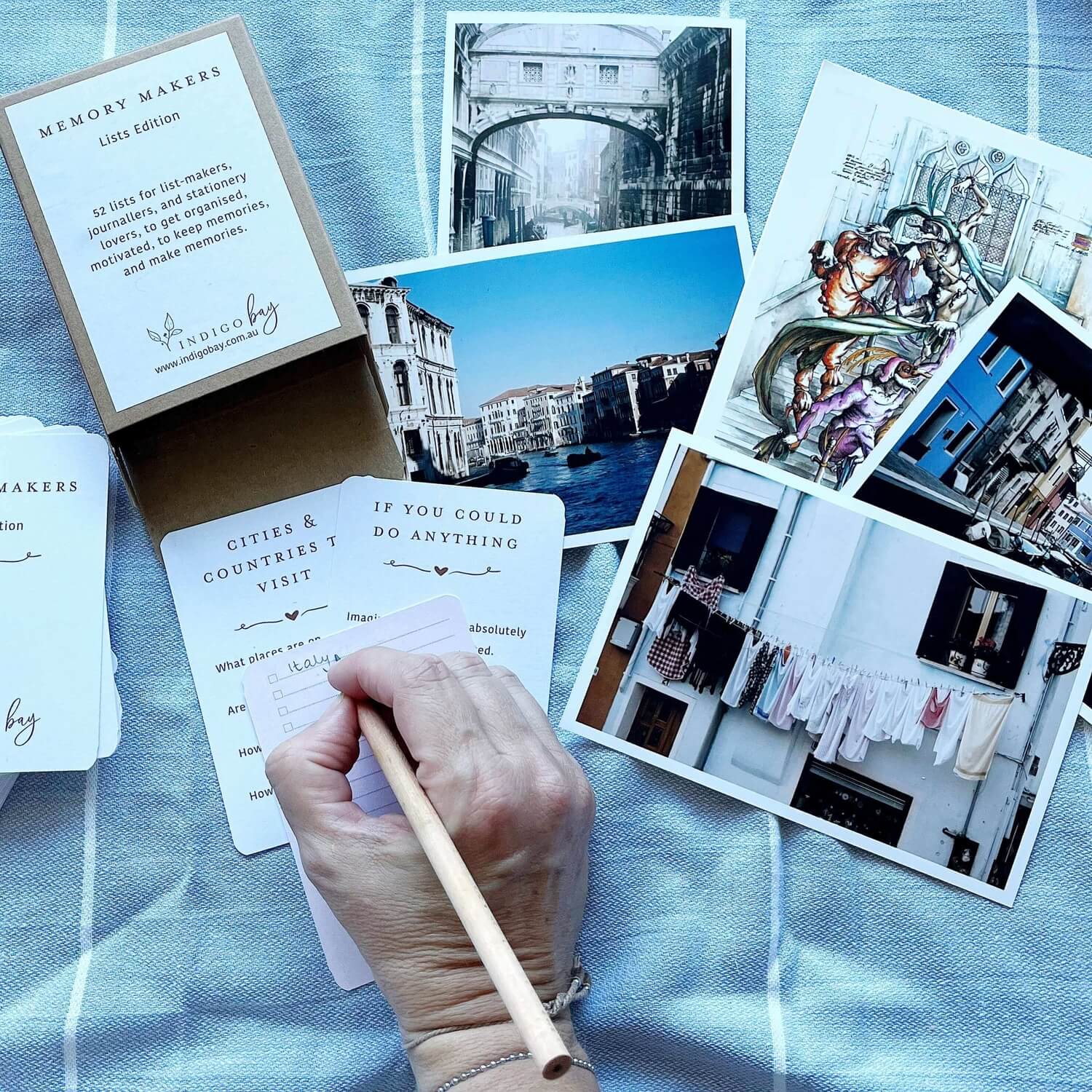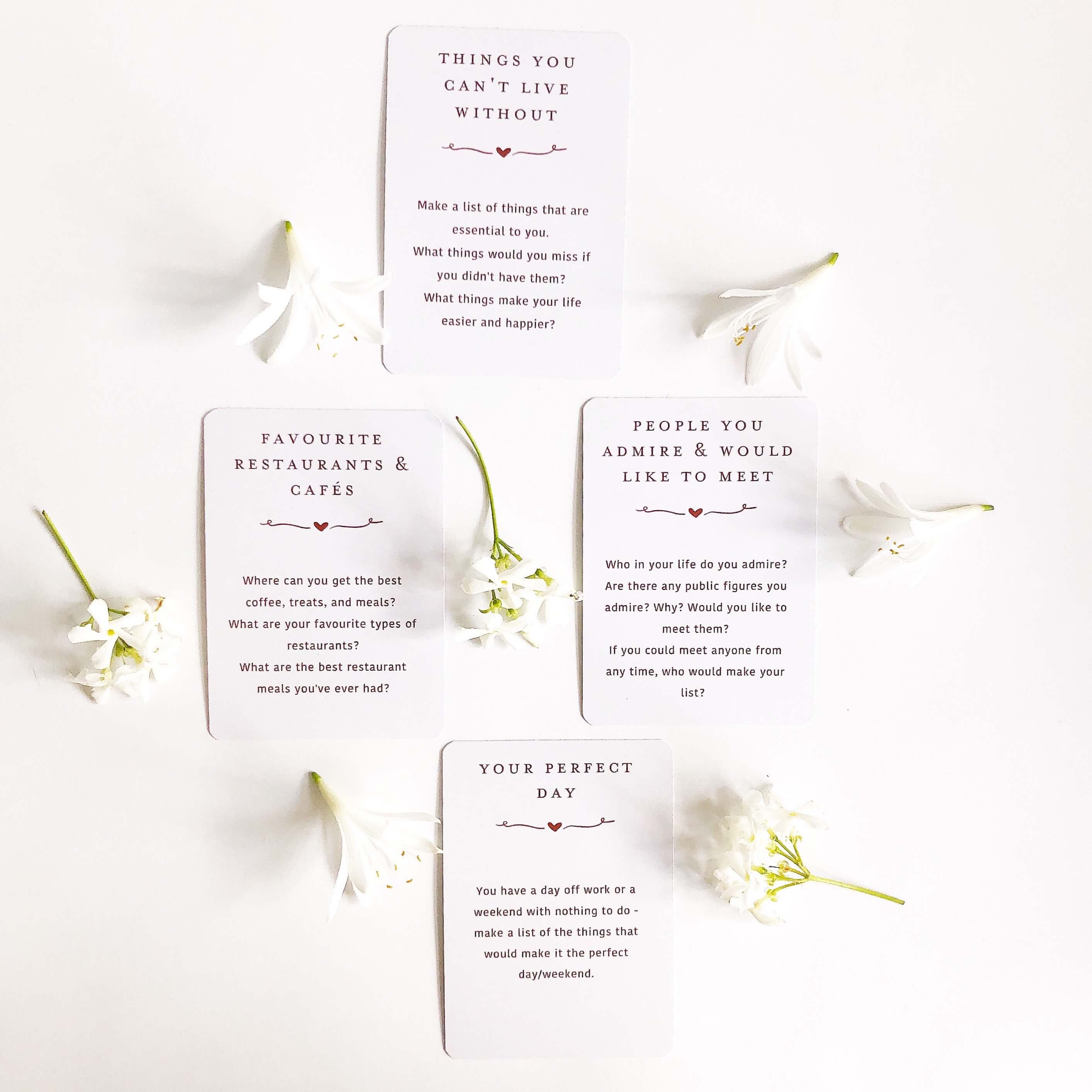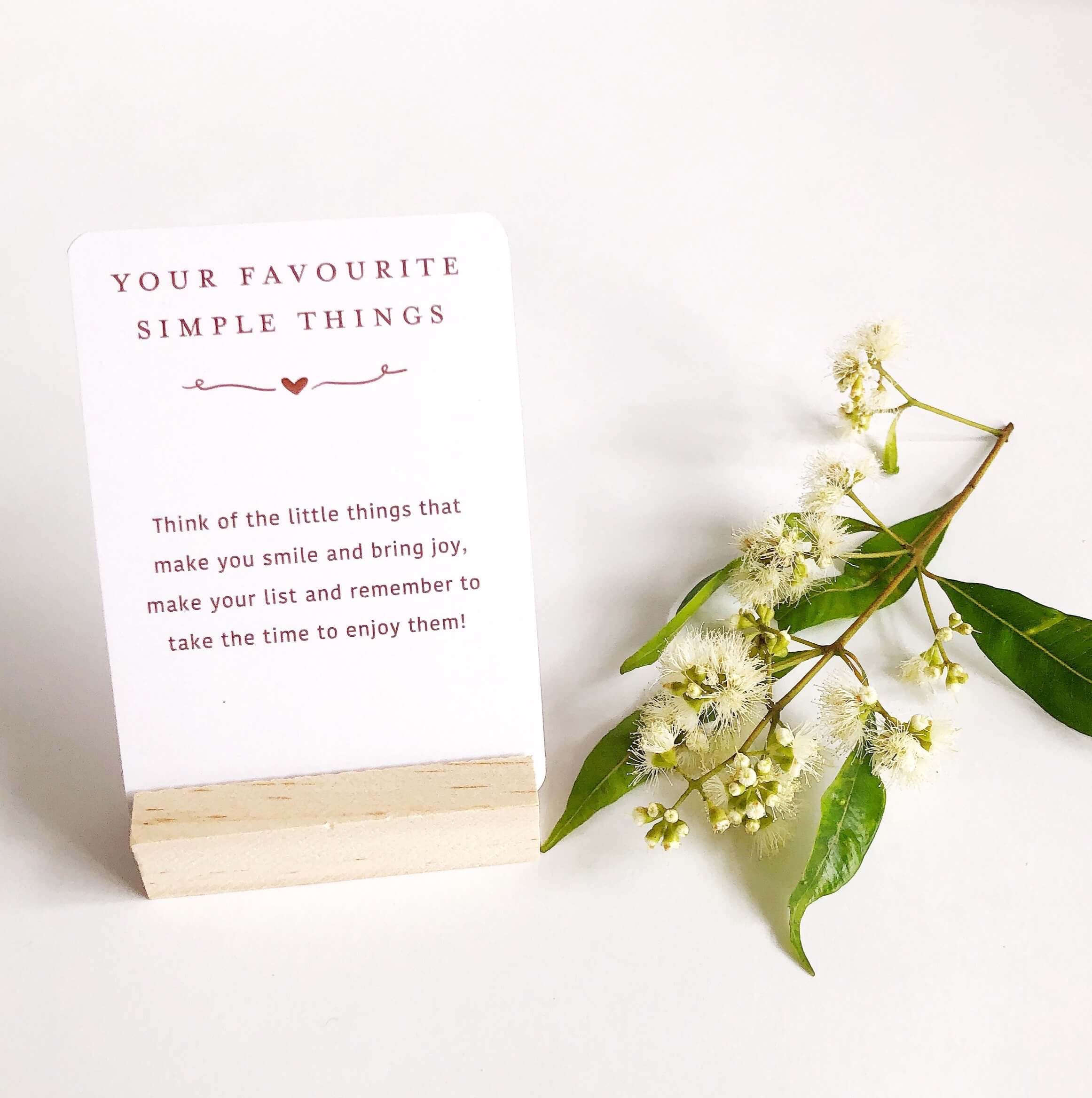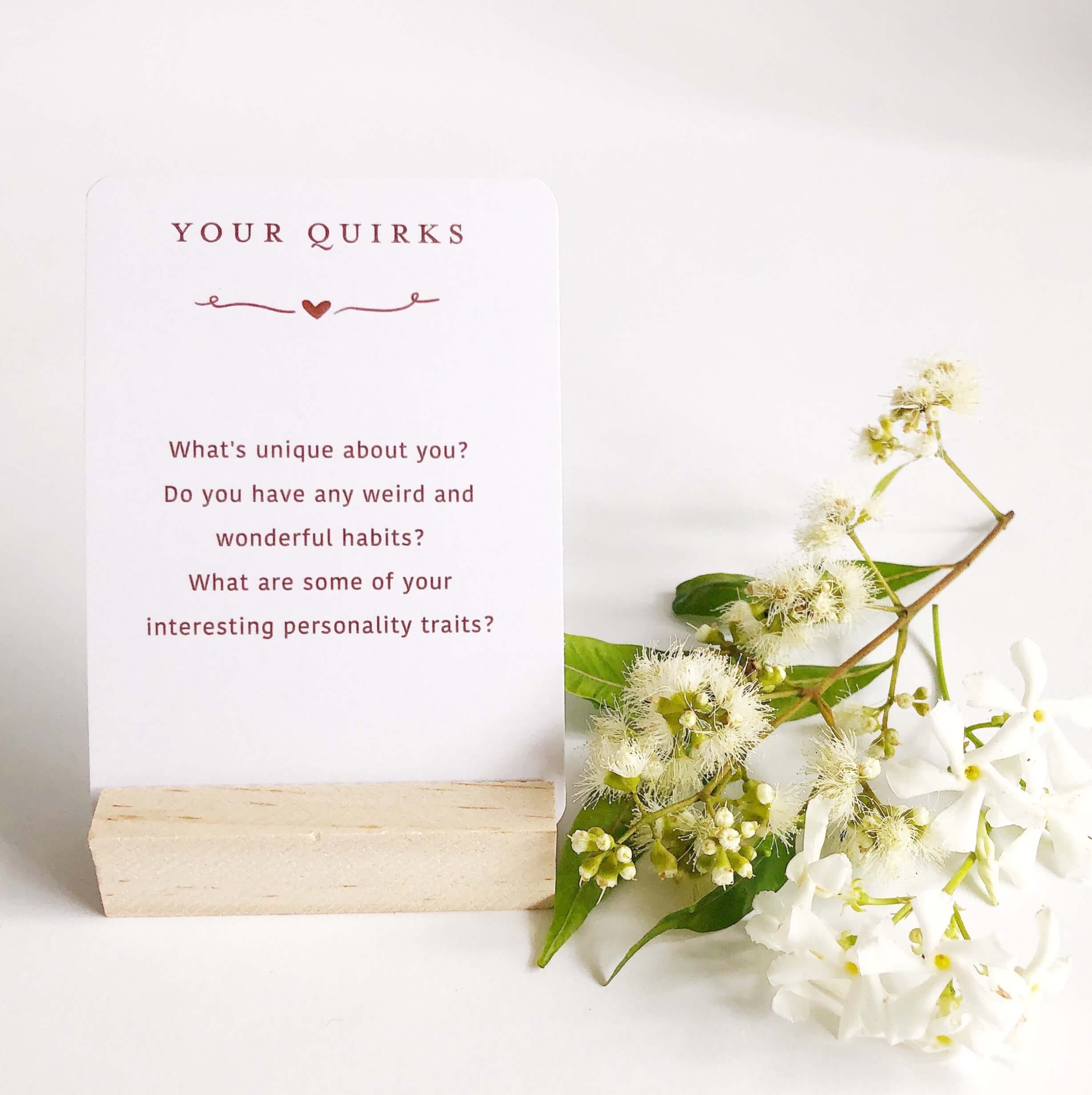 Memory Makers Lists Edition
$10 flat rate standard shipping Australia-wide
Capture your experiences, cherish your memories, and make intentional choices with the 52 guided lists that make up Memory Makers Lists Edition.
The cards keep those incredible things you've seen, done, and loved together in one special place – like a time capsule full of your best memories.
But they go beyond nostalgia. The cards are also a tool for planning your future – imagine writing down the things you are excited to experience and gradually turning them into a reality (and then being able to tick them off when you've completed them!). They become a roadmap to living your dreams, step by step.
They also help you to reflect on the things that bring you joy, the accomplishments you're proud of, life, loved ones, and even those worries and fears that are so hard to let go of. They are a safe space for you to work through them and find your inner strength.
Each list is a reminder of happy times, to find joy, to write your own story and make amazing memories, one card at a time.
Please note, stand is not included.
Some ideas to get you started:

• As a journal with a difference – complete it one card at a time, choosing the card that means the most to you at the time.
• Choose the cards at random and complete one a day or one a week.
• As journal prompts – complete your list on the back of the card and choose one of the points to write about in your journal.
• To get all those things running around in your head written down – you know when you've eaten somewhere good and months later you want to go back, but cannot for the life of you remember where it was? Now you have it on your list!
• As a way of tracking your self-care, thoughts, worries, dreams, and goals.
From the hills of Noosa to your hands.

Professionally printed in small batches by local printers, our cards, just like cherished memories, have delightful quirks and tiny imperfections that show their story of love, dedication, and sustainability.

These aren't just paper and ink. They are inspiring and motivating. They give you time with loved ones. They keep your memories. They tell your story. They are Memory Makers.
• 52 list cards + 1 information card.
• A7 - 74mm x 105mm.
• 300gsm.
• Double-sided with space to write your lists (and check them off!) on the back.
• Packaged in a Kraft box with button and tie closure.
• Created in the hills of Noosa, by Indigo Bay's owner, Marnie.
• Professionally printed in Queensland.

Please note colours may vary due to differences in monitors and colour settings.