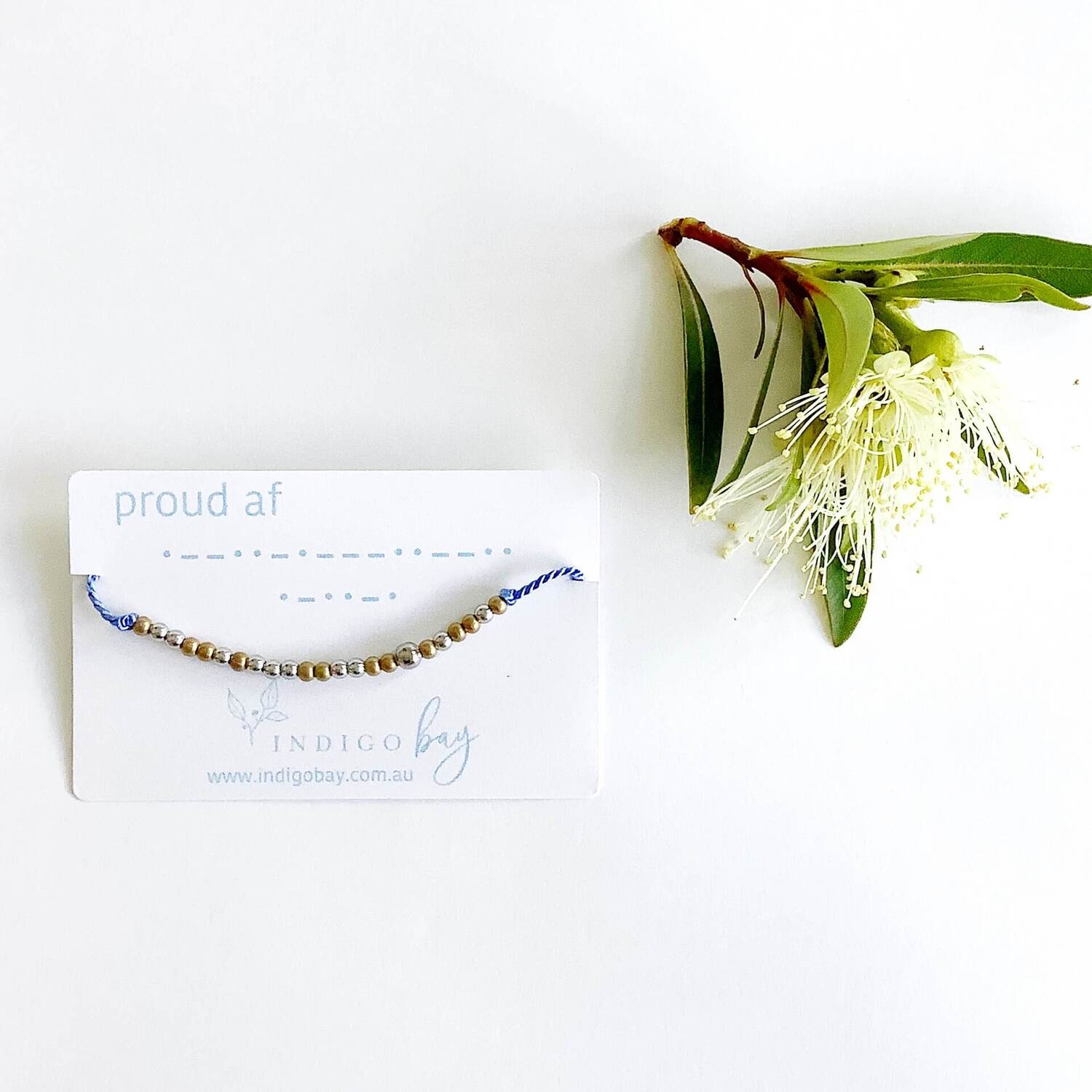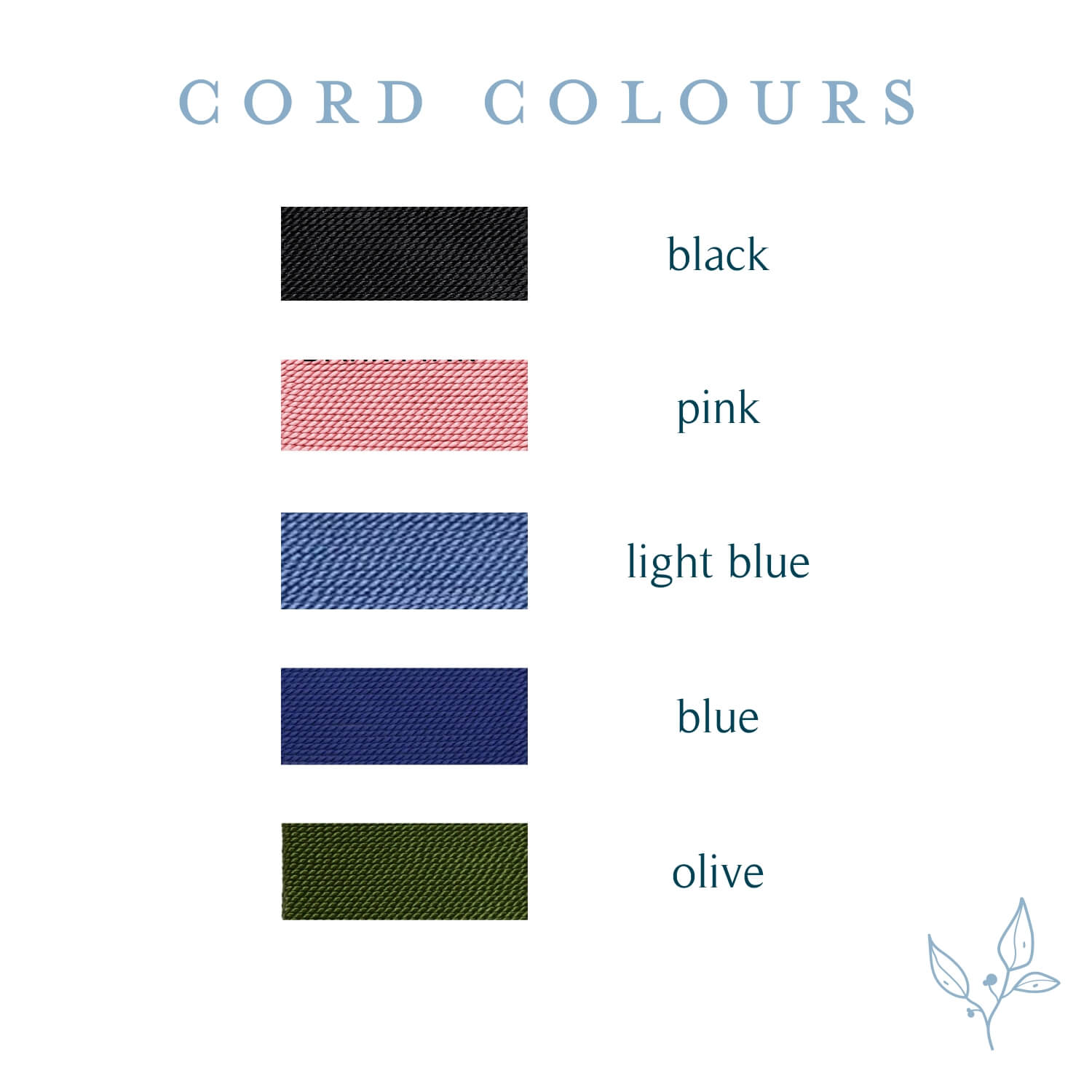 Proud AF Morse Code Bracelet
$10 flat rate standard shipping Australia-wide
Tie on bracelet
Cord: approximately 1mm in your choice of colour (see photo)
Beads 3mm stainless steel and brass beads

Wear a permanent reminder on your wrist -
🤍 a reminder to be proud of yourself - proud as f🤍ck.
🤍 a reminder to celebrate every achievement, no matter how big or small.
🤍 a gift for a loved one to let them know that everything they do makes you so proud as f🤍ck of them. 
Our bracelets have meaning, but you choose what they mean to you.

Made to tie on and leave on until they fall off, the brass beads may become a darker matte gold colour depending on skin type, perfumes, lotions, and how often you go in chlorinated or saltwater.