When is the last time you wrote a letter? Not an email, or a text message. A hand-written letter using pen and paper? Has it been a while? 
It is such a beautiful thing to receive. A letter written by your loved one, something that they have taken time over and with words that come straight from the heart. 
Working on some different things a few years ago I started reading some famous love letters and they were so beautiful I had to share.
Some of the life stories may not have been the happiest, but at the point in time that the letters were written the love was real and deep and beautiful.
Ronald Reagan to Nancy Reagan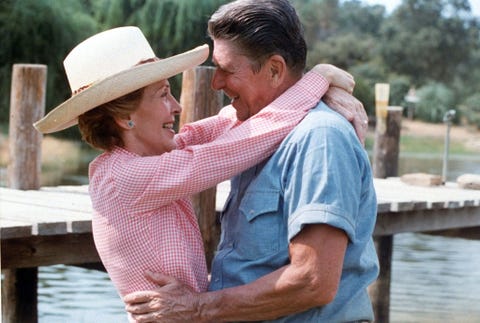 Image from Harper's Bazaar
Dear First Lady,
I know tradition has it that on this morning I place Happy Anniversary cards on your breakfast tray. But things are somewhat mixed up. I substituted a gift & delivered it a few weeks ago. Still this is the day, the day that marks 31 years of such happiness as comes to few men.
I told you once that it was like an adolescent's dream of what marriage should be like. That hasn't changed. You know I love the ranch but these last two days made it plain I only love it when you are there. Come to think of it that's true of every place & every time. When you aren't there I'm no place, just lost in time & space.
I more than love you, I'm not whole without you. You are life itself to me. When you are gone I'm waiting for you to return so I can start living again.
Happy Anniversary & thank you for 31 wonderful years. I love you.
Your Grateful Husband
From Country Living
Johnny Cash to June Carter Cash on her 65th birthday
Image from Wikipedia
Happy Birthday Princess,
We get old and get used to each other. We think alike. We read each others minds. We know what the other wants without asking. Sometimes we irritate each other a little bit. Maybe sometimes take each other for granted.
But once in awhile, like today, I meditate on it and realize how lucky I am to share my life with the greatest woman I ever met. You still fascinate and inspire me. You influence me for the better. You're the object of my desire, the #1 Earthly reason for my existence.
I love you very much. Happy Birthday Princess.
John
from Country Living
Beethoven to his Immortal Beloved
Ever thine.
Ever mine.
Ever ours.
From Glamour
Zelda Sayre to F. Scott Fitzgerald
Image from Vogue Italia
Without you, dearest, I couldn't see or hear or feel or think—or live—I love you so and I'm never in all our lives going to let us be apart another night.
from Country Living 
Napoleon to Josephine
A few days ago I thought I loved you; but since I last saw you I feel I love you a thousand times more. All the time I have known you, I adore you more each day...
from Invaluable
Honoré de Balzac to Countess Ewelina Haska (June, 1835)
My Beloved Angel,
I am nearly mad about you, as much as one can be mad: I cannot bring together two ideas that you do not interpose yourself between them. I can no longer think of nothing but you.
In spite of myself, my imagination carries me to you. I grasp you, I kiss you, I caress you, a thousand of the most amorous caresses take possession of me. As for my heart, there you will always be — very much so.
from Thought Catalog
Persuasion by Jane Austen - Frederick Wentworth to Anne Elliot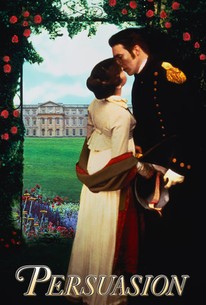 Image from Rotten Tomatoes
Not a real life love story, but such a beautiful letter that we had to include it!
I can listen no longer in silence. I must speak to you by such means as are within my reach.
You pierce my soul.
I am half agony, half hope. Tell me not that I am too late, that such precious feelings are gone for ever. I offer myself to you again with a heart even more your own than when you almost broke it, eight years and a half ago. Dare not say that man forgets sooner than woman, that his love has an earlier death. I have loved none but you. Unjust I may have been, weak and resentful I have been, but never inconstant.....F. W.
from Electric Literature