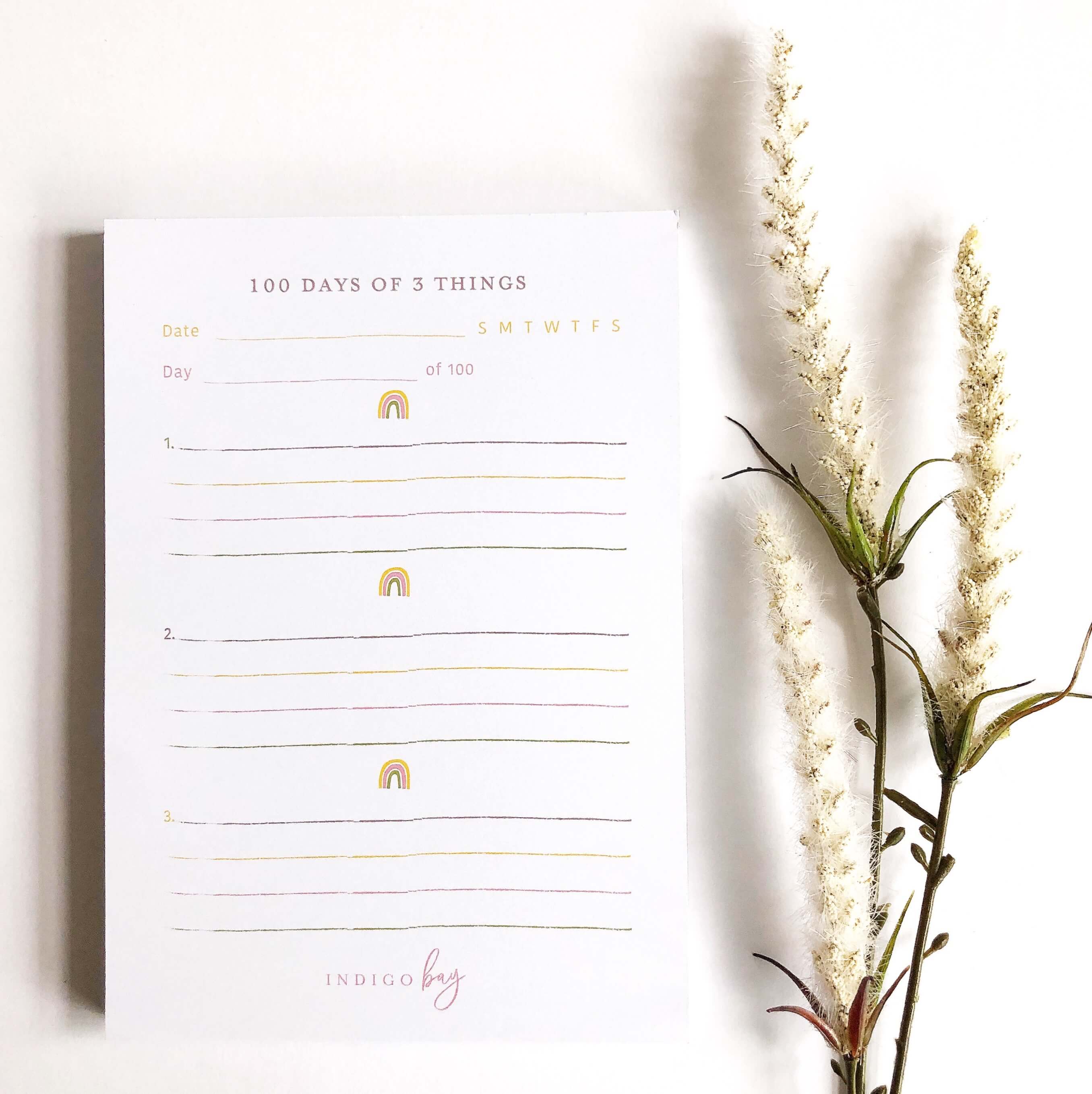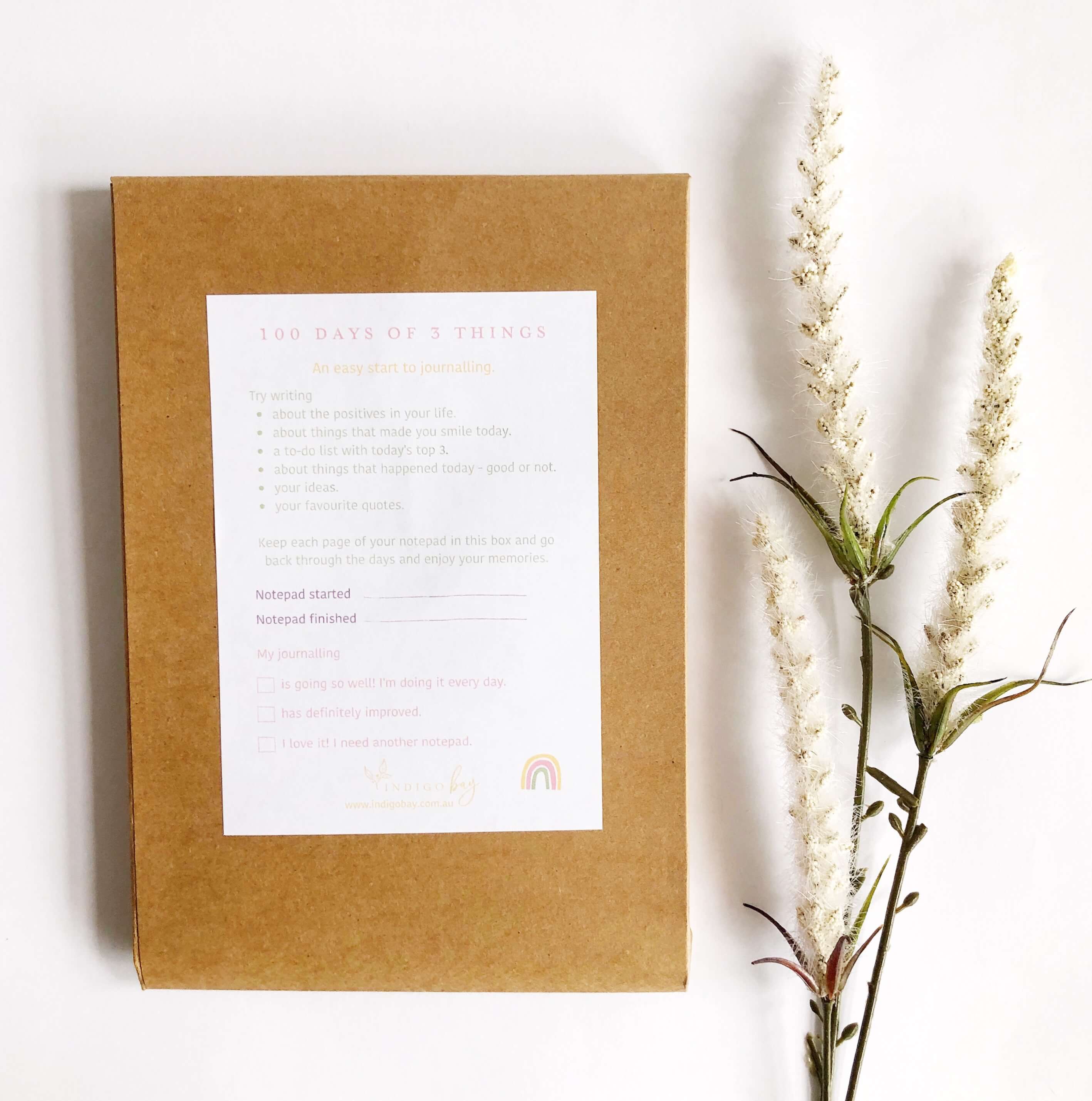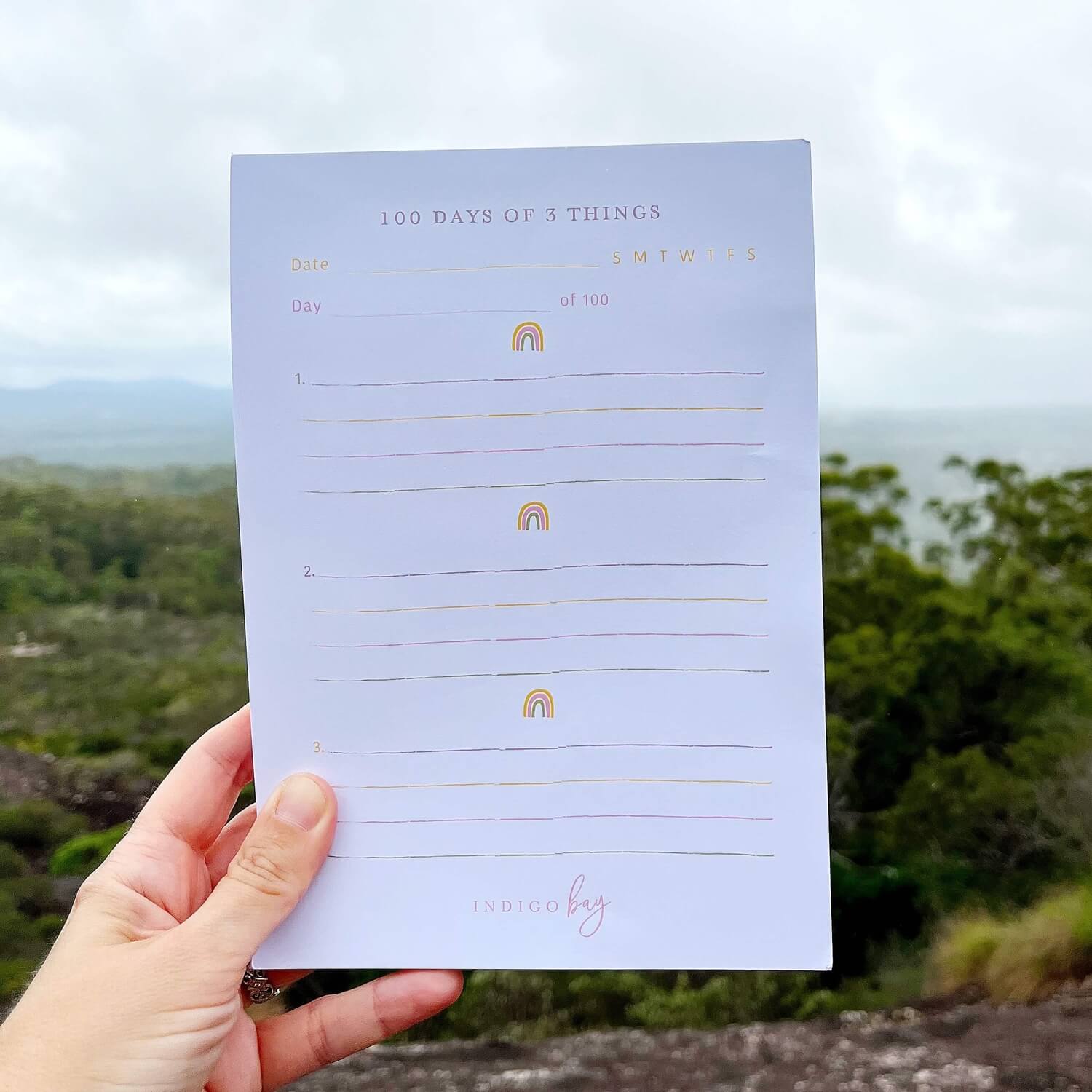 100 Days of 3 Things Notepad
$10 flat rate standard shipping Australia-wide
Quick and easy to use, this 100-page notepad encourages reflection, focus, positivity, and gratitude.
It is great for
Busy mums.
Women who need a focused to-do list.
Women focussing on reaching important goals.
Tweens who would like to start journalling.
For teens to gain a positive outlook on their day.
If you love rainbows and pretty things!
Use each page the same way or mix it up and write on a different topic each day.

• a gratitude journal.
• a to-do list with the top 3 things you need to get done today.
• 3 things that happened to you today and how they affected you or what you can do to improve the situation.
• 3 things you would like to think or learn more about.
• 3 things that made you smile.
• 3 ideas.
• 3 of your favourite quotes.
• a top 3 list of your favourites, from books and TV shows to restaurants and recipes.

Keep each page in the box and when you are finished you will have a keepsake of this time in your life.
• A5 - 14.8cm x 21cm.
• 100 pages - all the same design (most notepads are around 50 pages, but we wanted you to have lots of pretty pages to keep your memories and make those habits stick).
• Easy tear off from the top.
• Strong backing board.
• 100gsm.
• Packaged in a kraft box with button and tie closure to keep your pages safe.
• Created in the hills of Noosa, by Indigo Bay's owner.
• Professionally printed in Queensland.