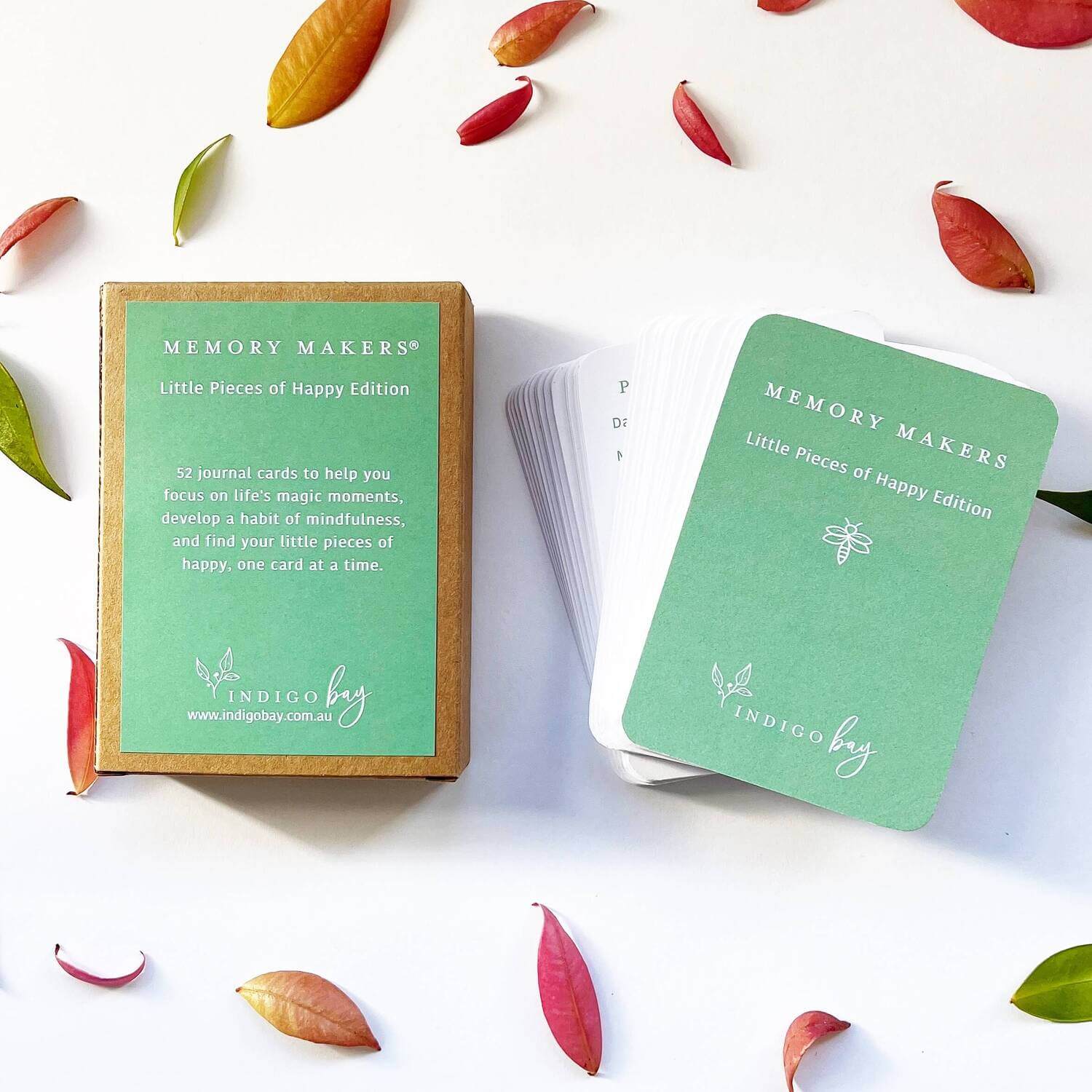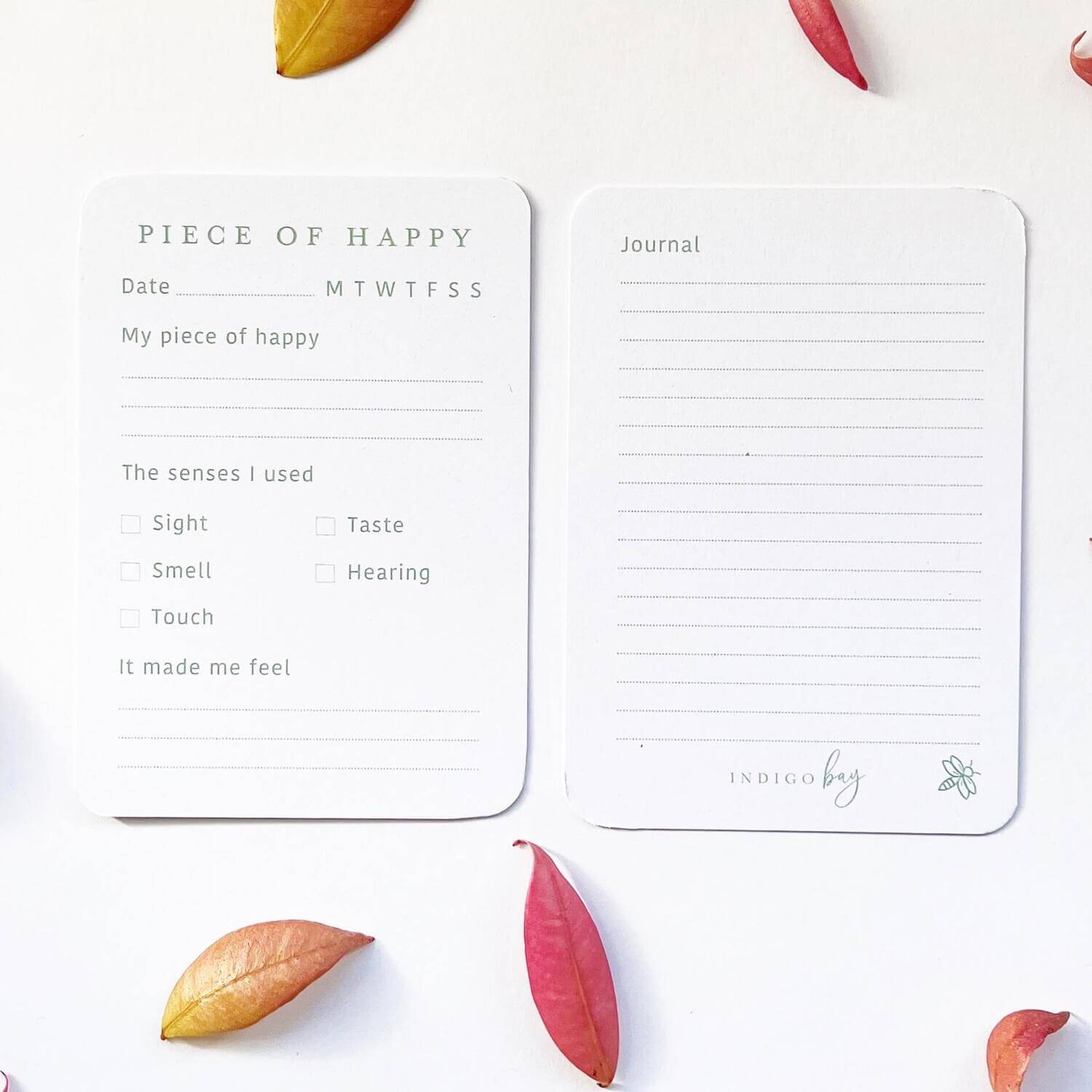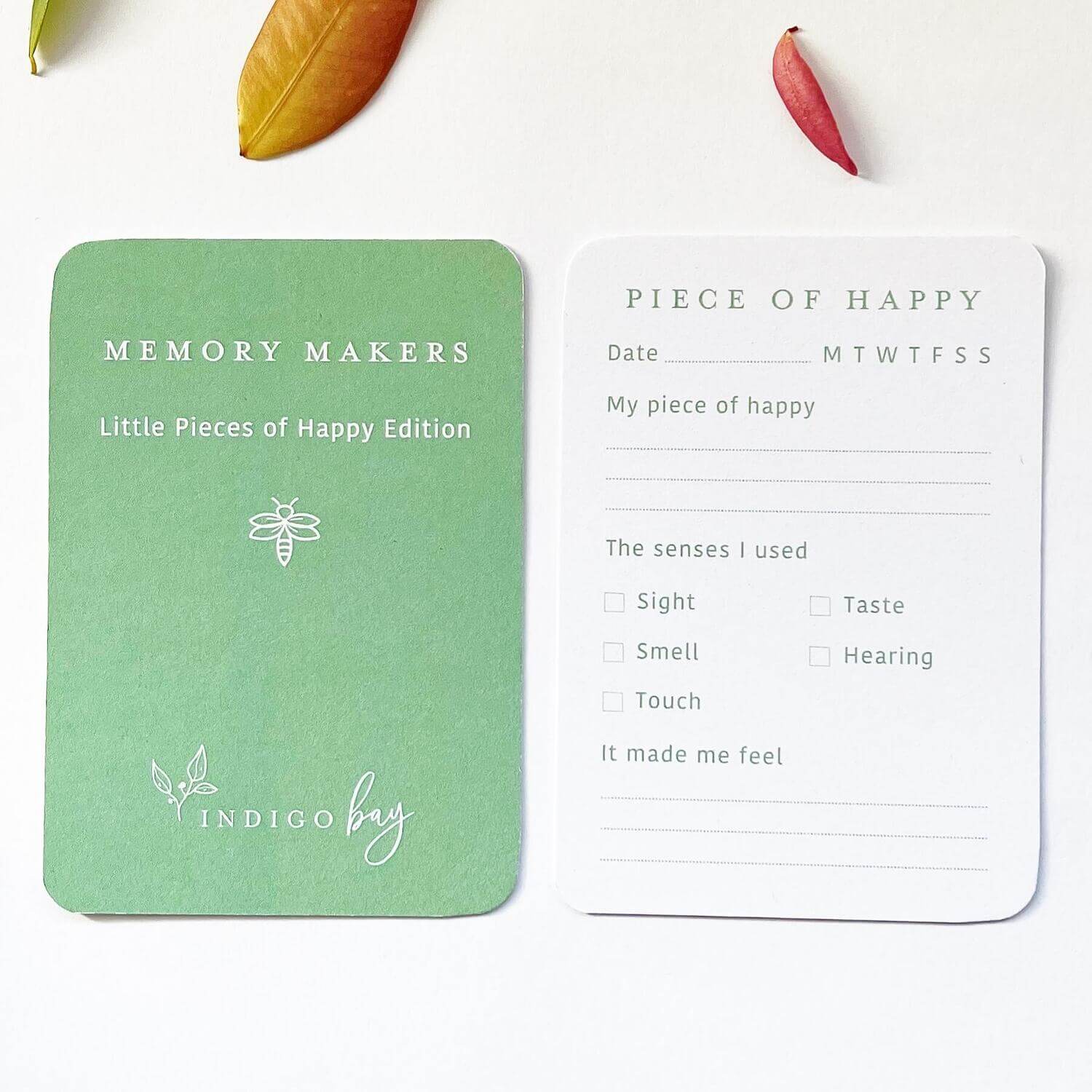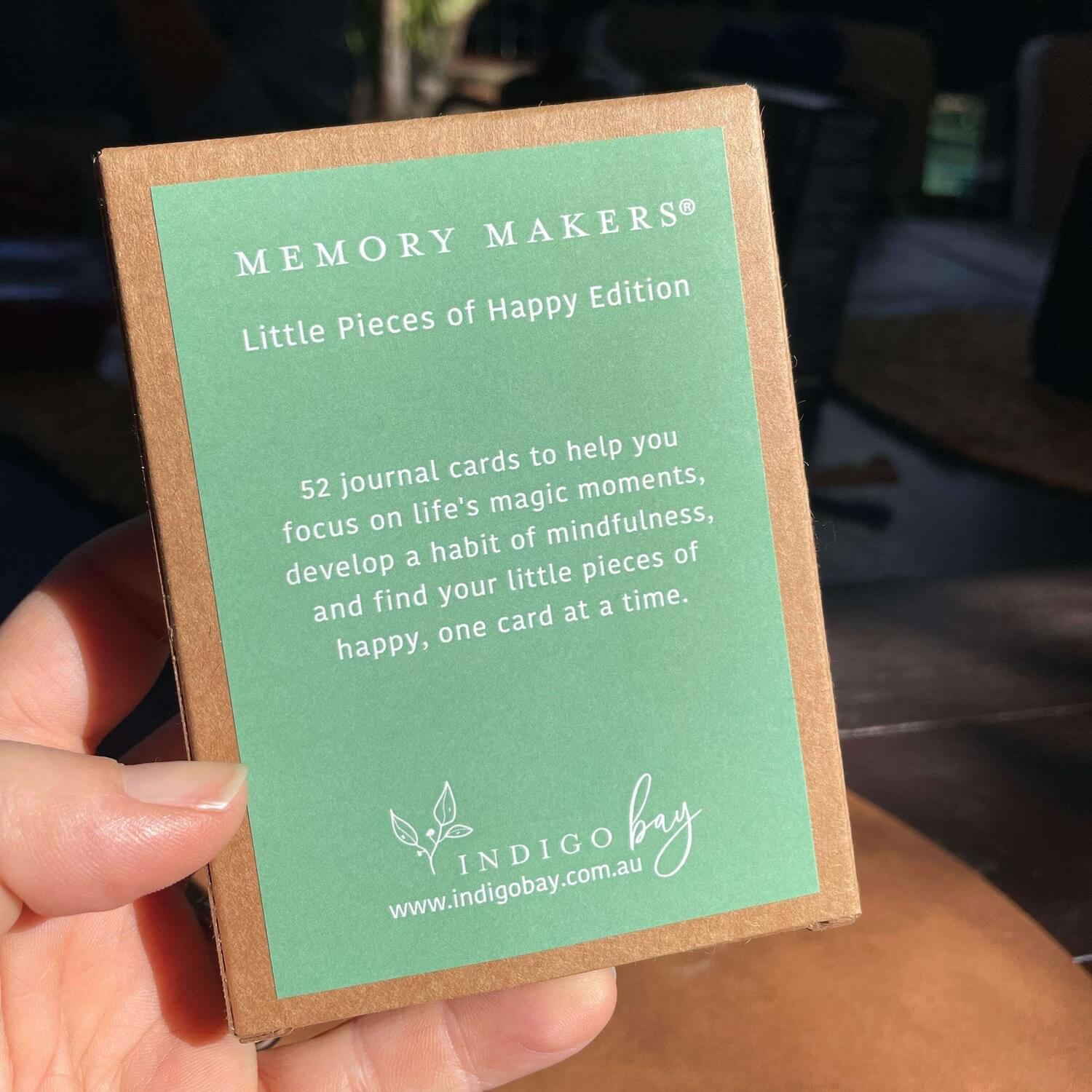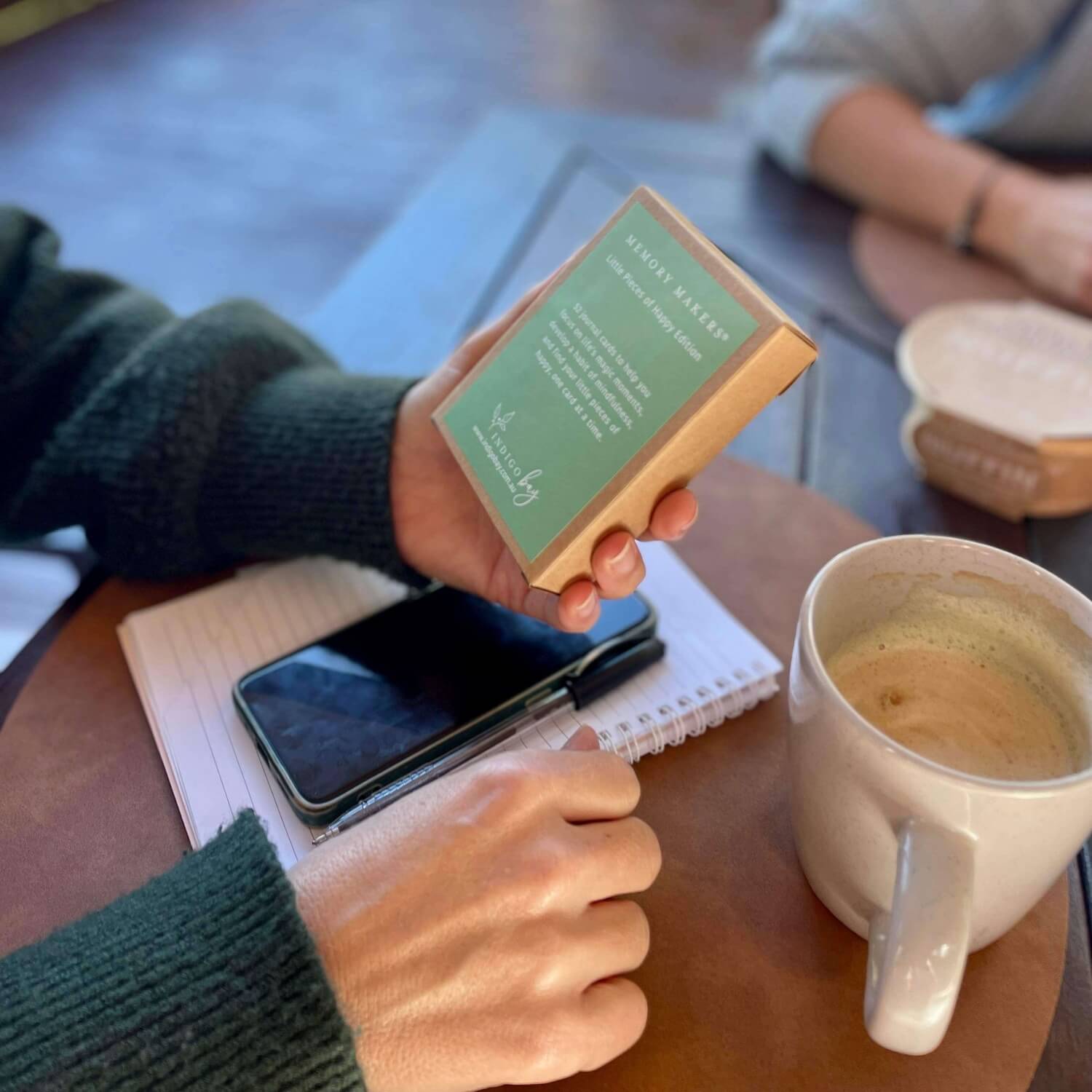 Journal Cards | Memory Makers Little Pieces of Happy Edition
$10 flat rate standard shipping Australia-wide
Life is full of tiny magic moments that are often overlooked in the chaos of your daily routine.
But here's the thing: these moments, no matter how small, can fill you with a sense of calm, peace, and happiness.  

So we have put together 52 journal cards to develop a habit of mindfulness, discover the enchantment in the ordinary, appreciate the things that make life so beautiful, and find your little pieces of happy one card at a time.
Here's how you can make the most of these cards: the prompts on the front will help you be in the moment, take notice of the world around you, and become aware of your thoughts and feelings. The back of the cards is all yours for any other thoughts you'd like to record.
From the hills of Noosa to your hands.

Professionally printed in small batches by local printers, our cards, just like cherished memories, have delightful quirks and tiny imperfections that show their story of love, dedication, and sustainability.

These aren't just paper and ink. They are inspiring and motivating. They give you time with loved ones. They keep your memories. They tell your story. They are Memory Makers.
• 52 double-sided journal cards + 1 information card.
• A7 - 74mm x 105mm.
• 300gsm, FSC Certified, chlorine free 100% recycled, uncoated acid free card
• Packaged in a Kraft box with button and tie closure.
• Created in the hills of Noosa, by Indigo Bay's owner, Marnie.
• Professionally printed in Queensland.

Please note colours may vary due to differences in monitors and colour settings.