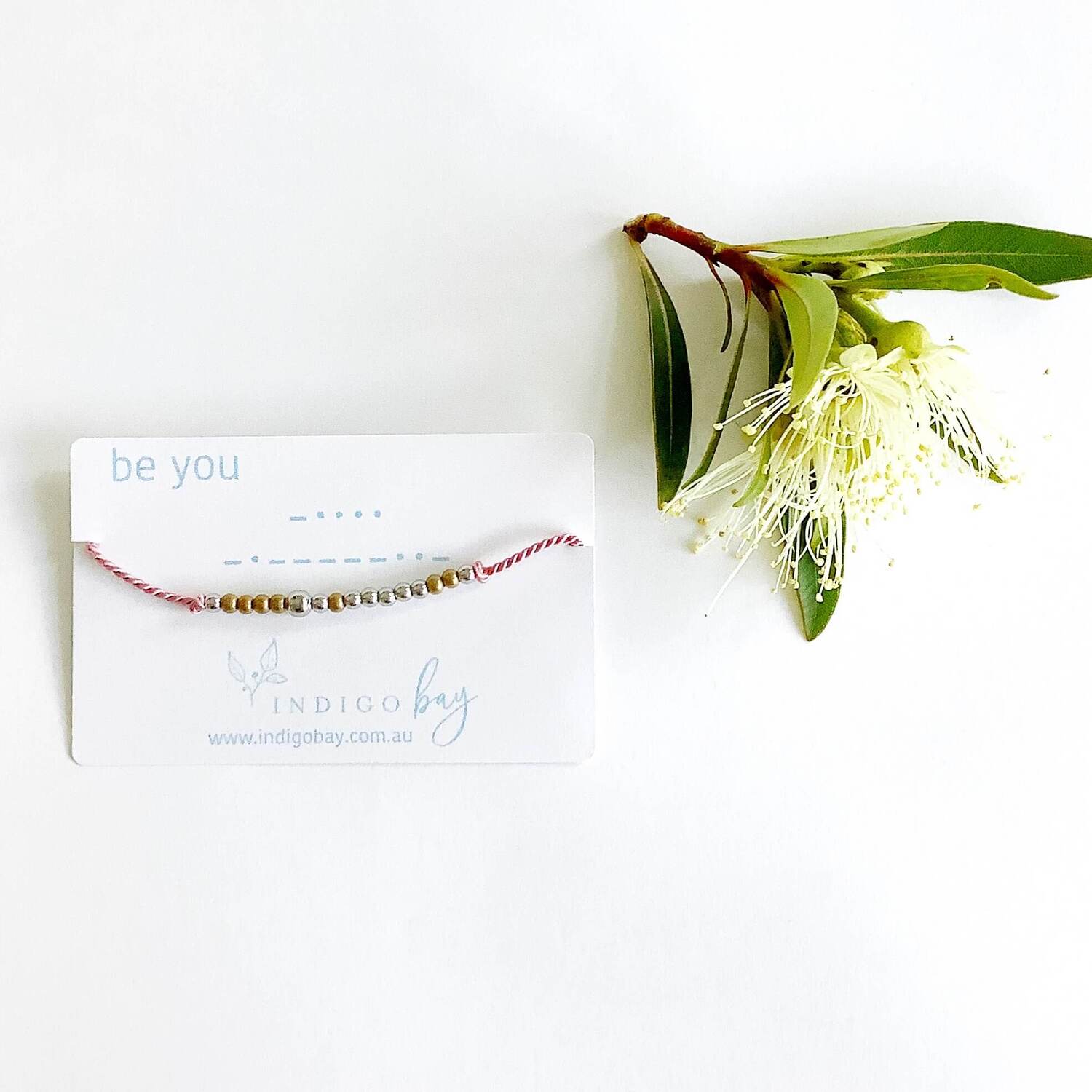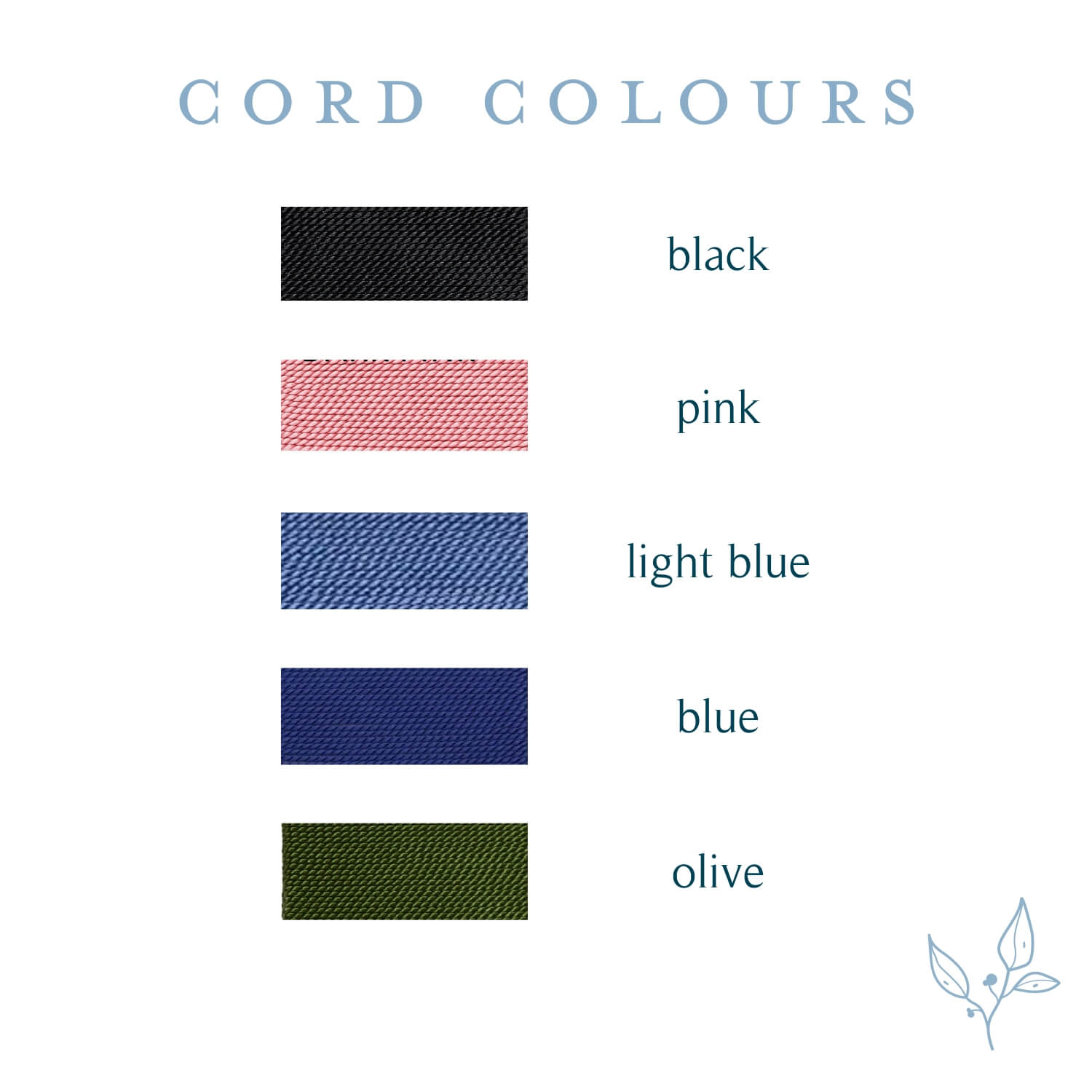 Be You Morse Code Bracelet
$10 flat rate standard shipping Australia-wide
A delicate but strong tie-on beaded bracelet with a secret message in Morse Code. 
A permanent reminder to wear on your wrist, this Be You bracelet is -
🤍 a reminder that you are special just the way you are.
🤍 a reminder to be you - don't change to make other people happy.
🤍 a gift for a loved one to let them know that you love them exactly as they are.
Our bracelets have meaning, and you choose what they mean to you.
The details

Cord - approximately 1mm in your choice of colour (see photo)
Beads - 3mm stainless steel and brass beads
Length - bracelets are approximately 30cm long (give or take 1-2cm) and will fit most women's wrists. 
If you are unsure the bracelet/anklet will fit, measure your wrist/anklet with a piece of string, then measure the string to ensure fit. 


Made to tie on and leave on until they fall off, the brass beads may become a darker matte gold colour depending on skin type, perfumes, lotions, and how often you go in chlorinated or salt water.