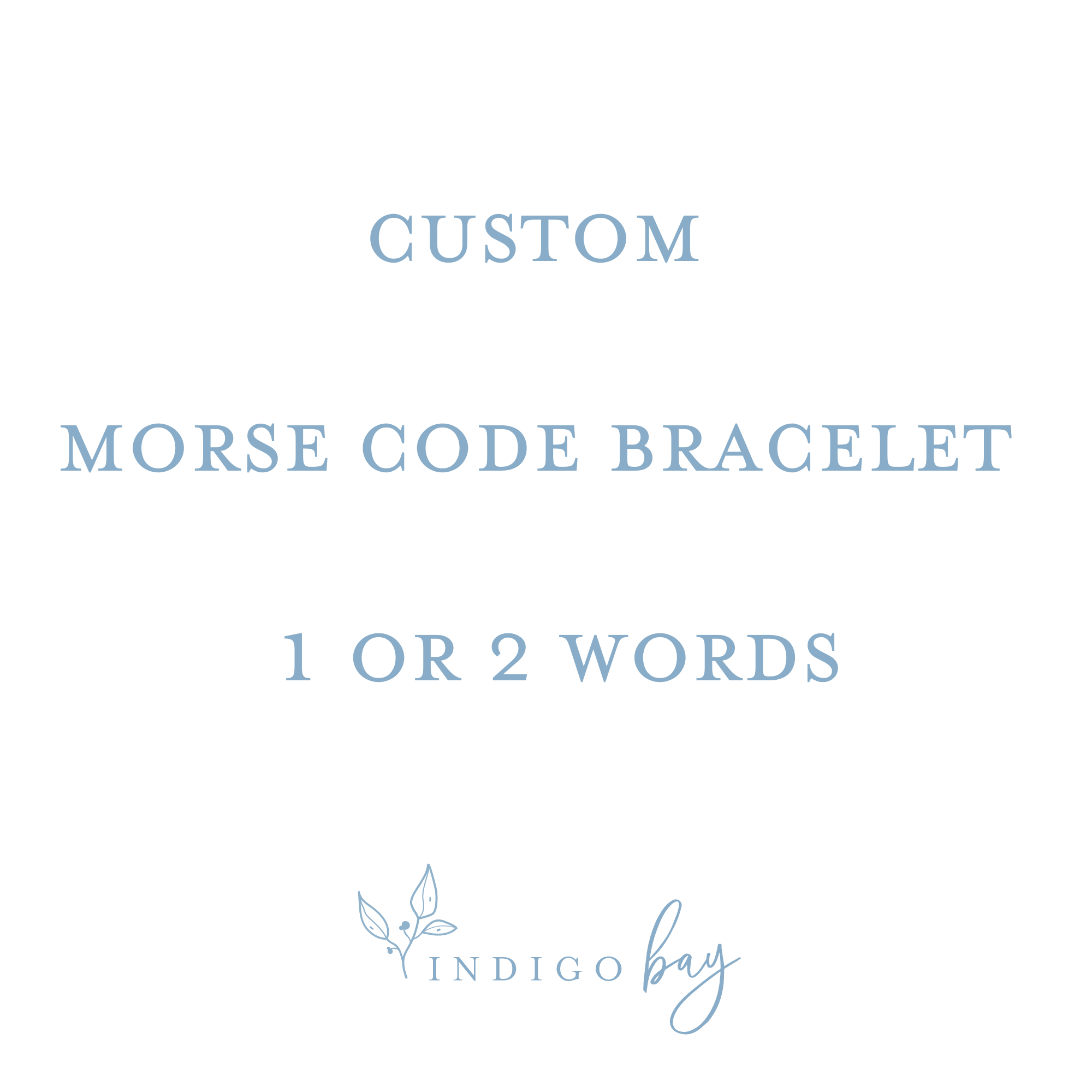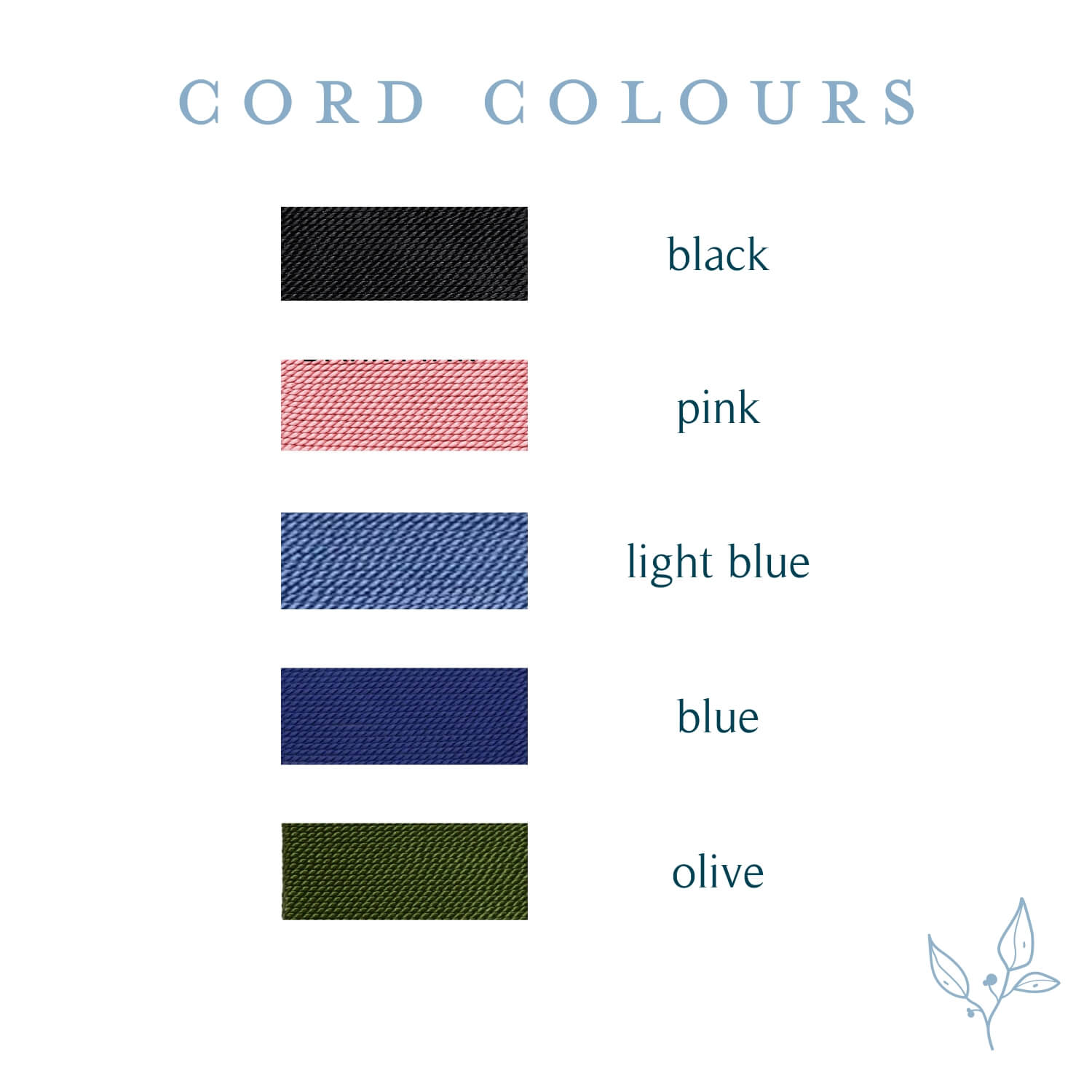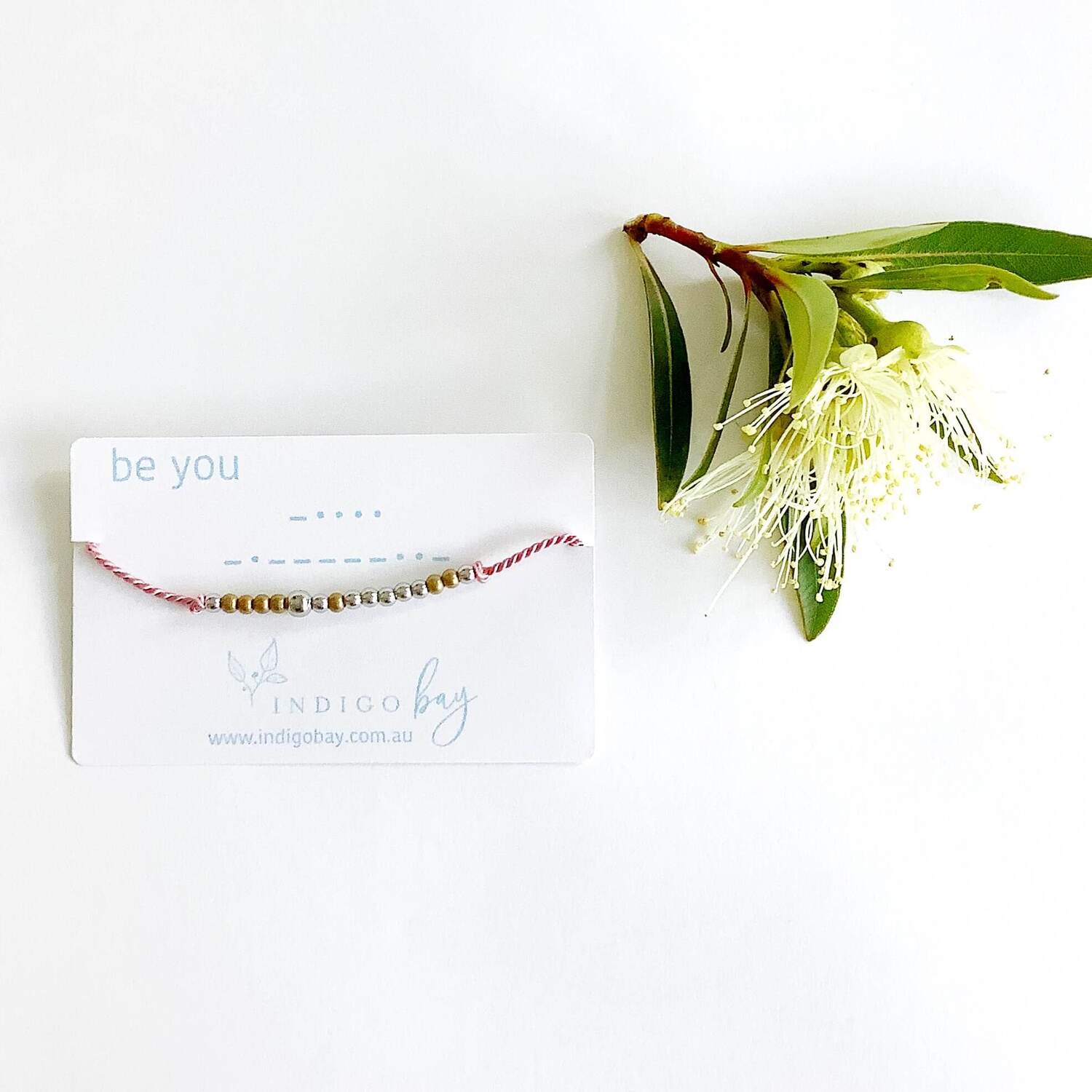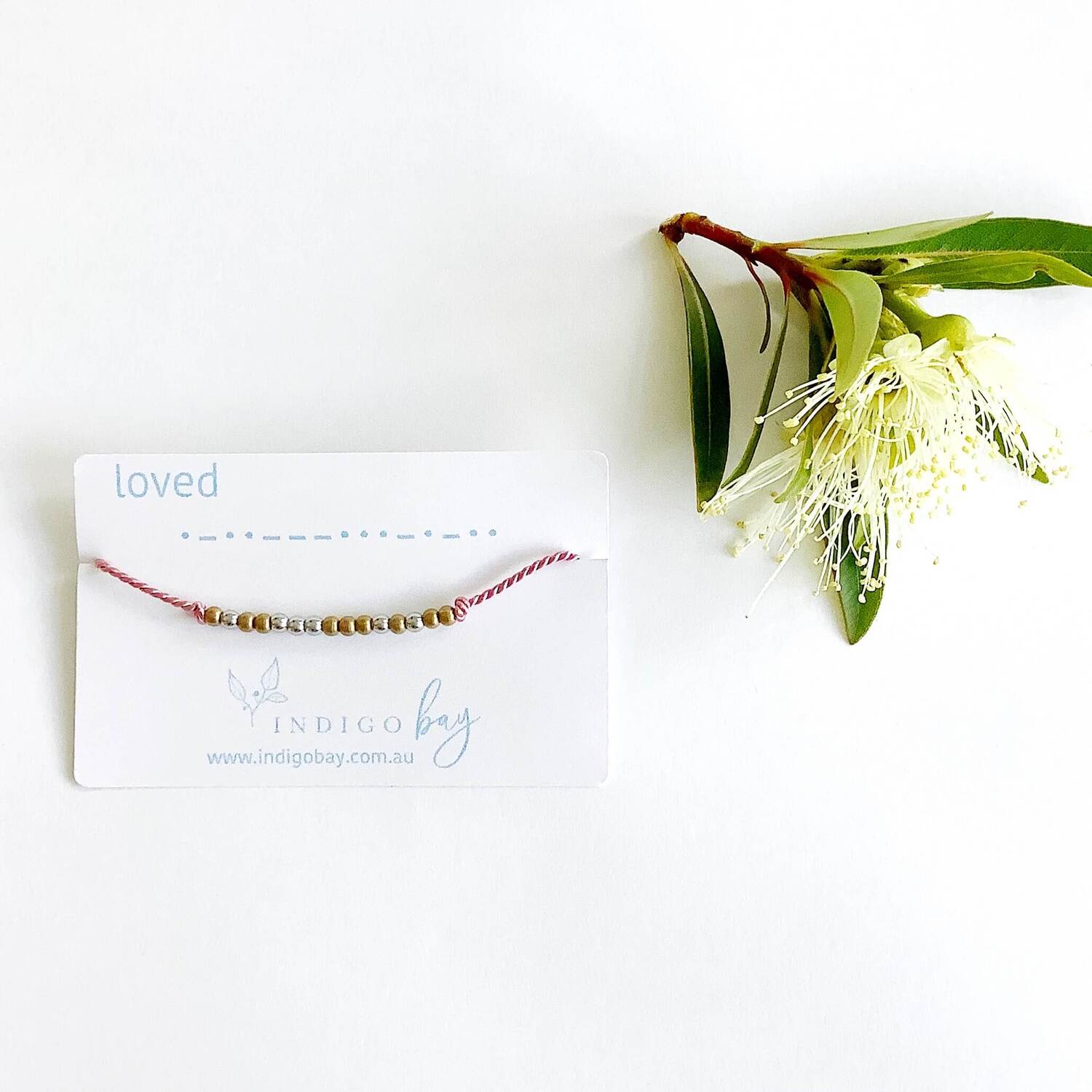 Custom Morse Code Bracelet
$10 flat rate standard shipping Australia-wide
A secret message to wear on your wrist that you get to choose. It could be

🤍 A word that has meaning for you
🤍 The name of someone special to you
🤍 An inside joke
🤍 A place close to your heart
🤍 And yes, swear words are absolutely fine!
Our bracelets have meaning, but you choose what they mean to you.
The details
Tie on bracelet - you choose the word
Cord: approximately 1mm in your choice of colour (see photo)
Beads 3mm stainless steel and brass beads
Made to tie on and leave on until they fall off, the brass beads will quickly become matte.
Custom bracelet
I have ordered two custom bracelets now and have been happy with the quality and speedy processing time. Thanks for helping make special memories for me 💖