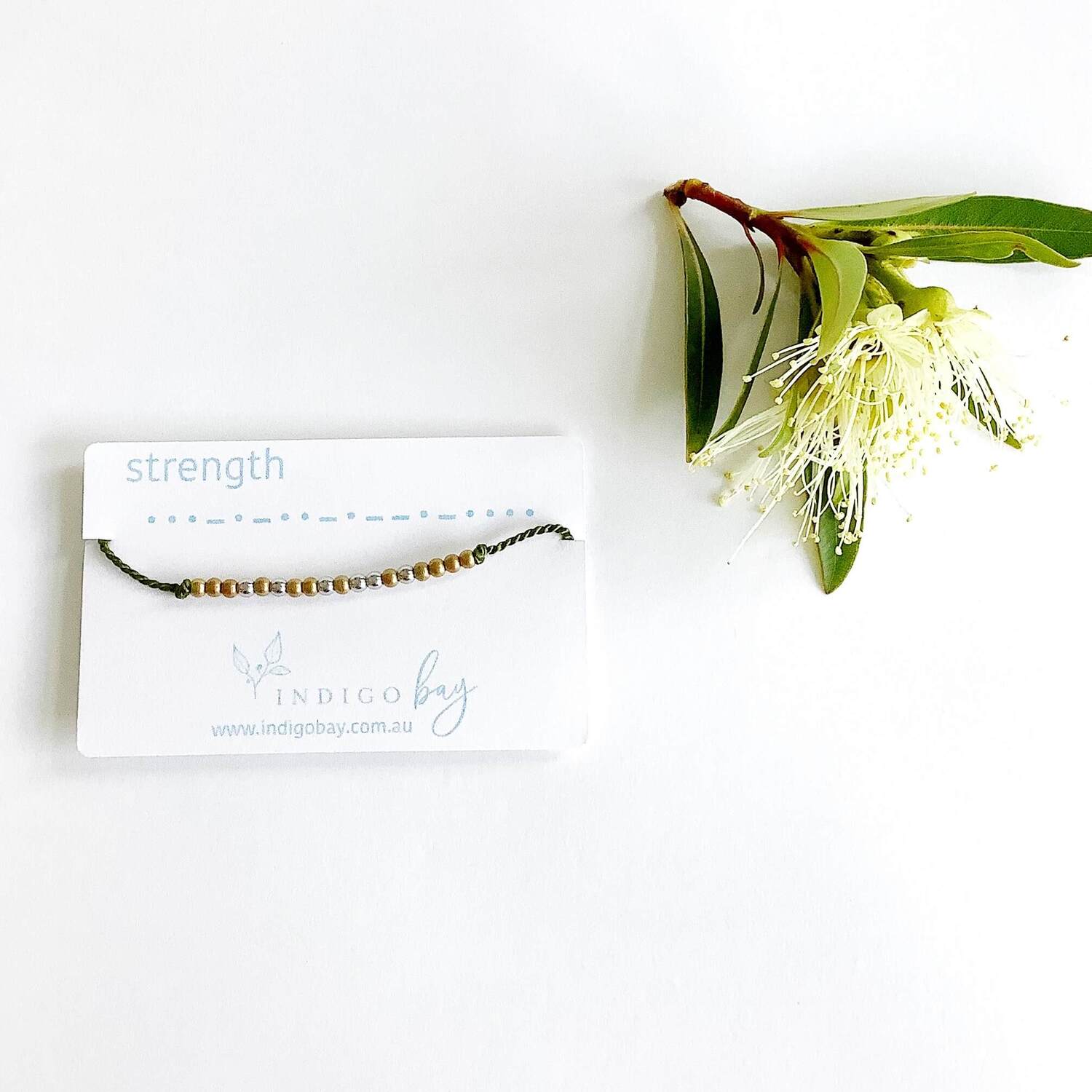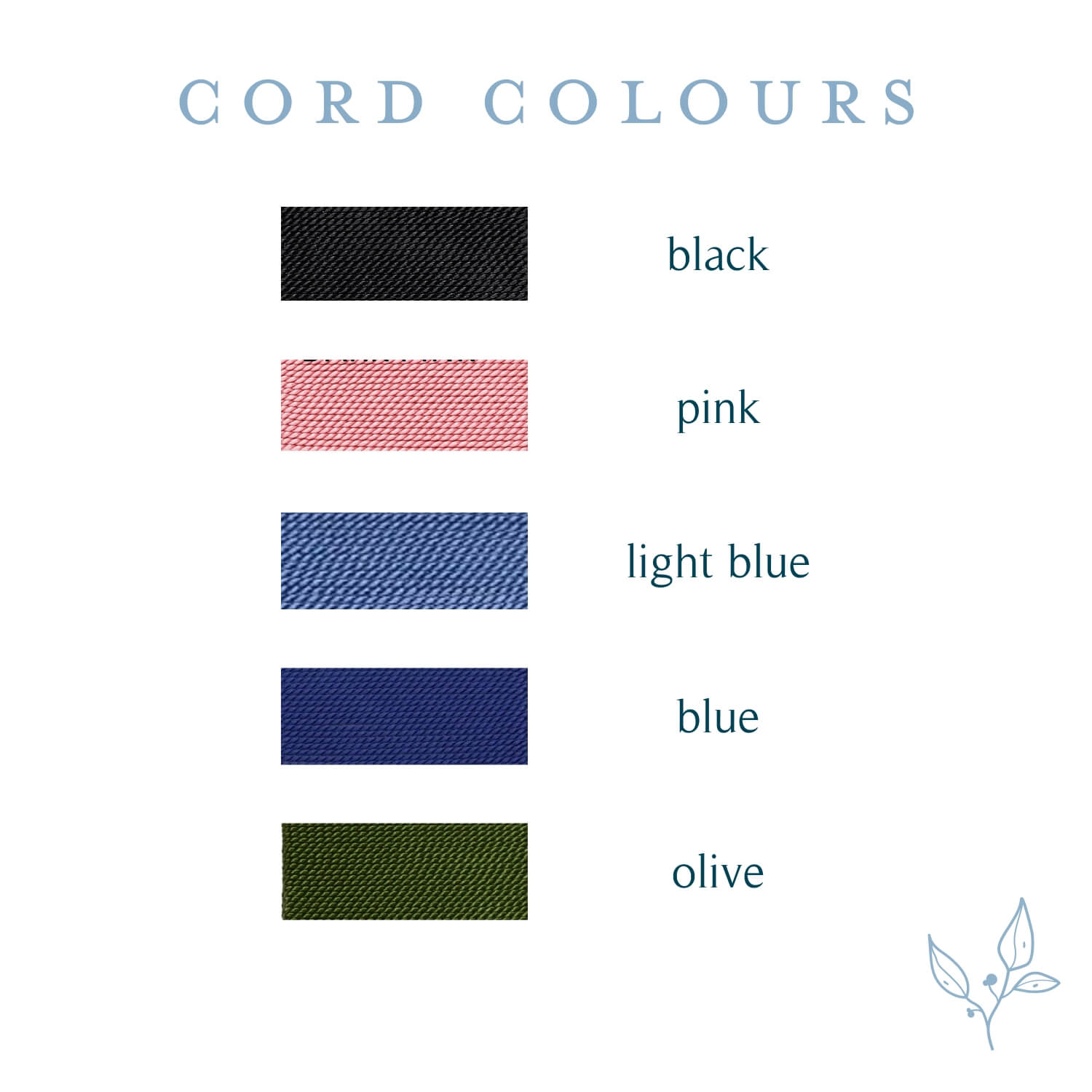 Strength Morse Code Bracelet
$10 flat rate standard shipping Australia-wide
Tie on bracelet
Cord: approximately 1mm in your choice of colour (see photo)
Beads 3mm stainless steel and brass beads

Wear a permanent reminder on your wrist -
🤍 a reminder of how strong you are.
🤍 a reminder that you are stronger than you think.
🤍 a gift for a loved one to let them know that they can get through anything.
Our bracelets have meaning, but you choose what they mean to you.

Made to tie on and leave on until they fall off, the brass beads may become a darker matte gold colour depending on skin type, perfumes, lotions, and how often you go in chlorinated or saltwater.
Bracelet in photo is on olive cord.
Just the thing
This is just the thing to get me through a tough time. The bracelet is well made and looks good on. It was packaged beautifully with thoughtful information included. Eco friendly packaging usedand talk about fast delivery!